So, what is the best laptop for college students? Picking out the best laptops for college students has never been more important than it is today. Many colleges and universities now require each of their students to have and utilize one during the period of their studies, and the amount of work needed to be done and submitted electronically makes it all but essential for students to have them during their time at college.
Due to this prevailing tendency, laptops have almost totally replaced paper books and notebooks as the primary means to gather and preserve academic information. This makes the task of picking out the best laptops for college students an essential one, since, as far as is possible, a student should go for one that can will last them all the way through to Graduation Day.
In order to make this task easy for you, we have compiled a list of top 9 best laptops for college students.
Top 9 Best Laptops For College Students
1. Apple MacBook Pro
For those who love Apple products and the Mac OS X – and there are many of you – the lightweight MacBook Air series will shine at college. However, we suggest the MacBook Pro: the Intel i5 chipset is more effective, the base model's display size starts where the Air's top-notch model finishes (13-inches), and the Pro doesn't seem that much heavier than its lighter counterpart. It even sports Apple's Retina Display with an amazing resolution of 227p per inch for high-detailed crisp graphics and text. Why might this be important? "Professors are notorious for creating awful scans of materials for PDF files," a young college grad said. The retina display might be a life saver for you in such cases. As an added advantage, the MacBook Pro has a long life, adapting smoothly into the work environment after graduation.
Price: $999
ALSO READ: Cheap Wireless Internet Providers For Laptops
2. Dell Inspiron 15.6" Touch
The second on our list is the Dell Inspiron 15.6″ Touch notebook that you   can buy online for just 450 USD. The i15RVT features an Intel Core i3 processor, 500 GB of HDD storage space and a 4GB of RAM space, which is more than sufficient to have you started in your first year of college. The 15.6″ screen is also a touch screen, which makes the pre-installed Windows 8 easy to handle. Overall, the Dell Inspiron is a good budget option with decent performance.
Price: $450
3. HP Chromebook
The HP Chromebook 11 is amazingly well-built for its cost. Its ARM chipset is mighty enough to perform the things you'd expect from a laptop: internet surfing, creating presentations, watching your favorite videos on YouTube during a boring lecture, checking emails, and much more! The 16GB hard disk is fast, but won't be enough to save all your work offline. However, if you have Wi-Fi connectivity, you'll have access to 100GB of free cloud storage via Google Drive for two years. Its one major drawback is its battery life of just 5 hours, which is much less than the whole day of work we expect from a Chromebook. Despite that, this is a cool, affordable, and fast little notebook that will be pretty good for the basics, but, depending on your course, may not be enough to fulfil your needs.
Price: $244
4. Lenovo G500 15.6"inch
Though IBM sold off their laptop business years ago, Lenovo still continues to be a reliable and efficient choice. The Lenovo G500 comes with an Intel Pentium 2.2 GHz Chipset, which offers lots of power for work and play. With a larger than average 15.6" screen size, this feature almost wipes out the need for an additional monitor or display, but is still really portable. This laptop runs on Windows 8, and provides up to 500 gigs of internal HDD storage. The battery life is 5 hours which is pretty decent, but could be a great excuse to finish that study session in the library a little bit early…
Price: $424
5. ASUS VivoBook 14" Touch Laptop
This one could be actually great for any student as it's the most powerful notebook under $700 on the market right now. It is recommended for RAM-heavy tasks that can't be done quickly on normal laptops. It is packed with an Intel Core i5 processor, Genuine Windows 8 OS, 500 gigs of HDD storage and a 4GB RAM storage. So if you're searching for latest technology, performance and style all in one laptop then I guess this will suit your needs. This is one of the best laptops for college students.
Price: $640
ALSO READ: Top 11 Best Laptop Brands
6. Lenovo ThinkPad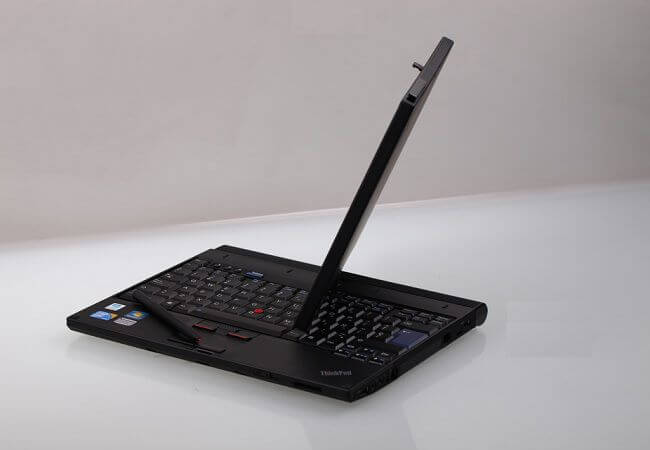 This laptop might be a slight costly but if money is not a concern for you then stop thinking and just go for it. This one is certainly for those people whose whole college and work life runs through a computer, so if you're one of those people, then this is the best laptop for you. The specifications of the ThinkPad are effortlessly up-to-date, and it comes with an Intel Core i7 processor, 1000m NVIDIA graphics card and 8GB of RAM space. It certainly is the highly recommended laptop for any student, but the high price tag can be a little off-putting, and a key reason why this doesn't have a higher place on our list.
Price: $800
7. Samsung Ativ Book 9 Lite
Samsung Ativ Book 9 Lite is a pretty cheap alternative for the more expensive Samsung Ativ Book 9 Plus. Available with a touch screen ($1000) or without ($850), the Ativ Book 9 Lite is very stylishly made, and looks far better than other $1000 laptops available on the market. The 13.3 inch laptop sports 1366×768 pixels of resolution display, there's an AMD quad-core 1GHz processor and 4GB of RAM. For typical use it's very quick, but does struggle to play gaming effectively. At 5-6 hours, the battery life beats most other laptops in its price range. This is one of the best laptops for college students.
Price: $1000 and $850
8. HP Pavilion 15
This is a reliable and affordable laptop that runs on Windows 8 OS. It utilizes a haggle chipset, the AMD A4-500 1.5GHz, and it is best suited for routine tasks, which suits a student nicely. If you need a machine for anything that needs hard processing power, like movie editing, you'd best steer clear. The rest of the specifications are great, though: 750GB of HDD storage space, 4GB of RAM space and a DVD R/W drive. It also offers five-and-a-half hours of battery life. The 15.6 inch screen isn't much to talk about though; it has a native resolution of 1366×768 pixels, which means it can't play a true HD video. The keyboard is built comfortably with enough spaces, but the keys aren't hugely responsive. This is a straightforward notebook with a stylish red-metallic finish, and is worth checking out as one of the most affordable options.
Price: $500
ALSO READ: How To Choose A Laptop
9. ASUS Transformer Book
Last but not least on our list of best laptops for college students is the ASUS Transformer 13.3″ Ultrabook. It has a screen that detaches from the keyboard making it into a cool portable tablet computer. The Transformer Book is packed with 4GB of RAM and 128GB of HDD storage, just like the previous model, however, the screen size is quite small, measuring just 13.3 inches. You can either choose the 1.6GHZ Intel Core i5 Processor or the Core i8 one. It has an amazing battery life of about 8 hours, which is pretty high for this price range, and an all aluminum case for strength. The keyboard even works wirelessly when the screen is detached. Overall, this is a great flexibile and alternative option for those wishing to stand out a little.
Price: $850