Brazilian Jiu Jitsu is a martial art that has a wide variety of benefits for the practitioner. There are many physical and mental health benefits to training in this martial art regularly, so here are some of them.
1. Full-Body Fitness
A BJJ workout trains the body as a whole. An efficient game like Brazilian Jiu Jitsu has moves for every part of the body, including the upper body, lower body, core muscles, and more. Depending on your particular school's teaching style and approach, you might spend up to half of your training time working on endurance or strength with weights in the gym. When you include all this cardio work along with sparring sessions that can last upwards of 15 minutes without stopping for breath, it's clear that this is an excellent way to keep fit. You can find out more at findyourgi.com where they will teach you more about how BJJ can help you get in shape. If you practice this regularly then you'll likely have a body that is capable of taking on any activity, from hiking to swimming.
2. Improved Endurance
Many people who have been training in Jiu Jitsu for a while will tell you that their endurance has improved dramatically from the first day they started practicing. Not only does this mean you'll be able to go on longer runs or bike rides, but it means you'll be able to go the whole day without feeling tired or running out of energy. 
When you train in Jiu Jitsu, your abdomen and core muscles are continually engaged as well as all your other major muscle groups. This is great for your metabolism, but it also means you'll have more energy to get through the day. BJJ is an incredibly demanding sport, requiring patience and determination in order to master its techniques. While this means that not everyone can or will succeed, it is an excellent way to test your limits and see just how much you are capable of.
3. Better Focus & Concentration
Training regularly at a BJJ school will help you concentrate better because it forces you to develop this skill practically from the first time that you set foot on the mat. In BJJ, there is no standing around waiting for your turn to fight as everyone fights one after another until they drop from exhaustion! This means that during training there is not much time to let your mind wander or be distracted by what's happening on the sidelines. Laser focus allows you to work on your tasks more efficiently and with greater peace of mind. The discipline required to train regularly in BJJ will also help you focus better when it comes to other areas of your life.
4. Lowers the Risk of Injury from Other Sports
If you don't want to stop playing other sports or exercising because you have a job or family responsibilities, then training in Jiu Jitsu is a great option for you! Not only will it improve your fitness levels, but it can also reduce the risk of injuries that come from doing exercise that does not involve grappling. If you fall off your bike from time to time or play pick-up basketball games at the local park, then Brazilian Jiu Jitsu could be just what you need if the occasional slip means the end of your day's activities. BJJ has been proven to strengthen tendons and ligaments, so you'll be less likely to injure yourself when playing other sports.
5. Helps with Dealing with Stress
One of the best things about Jiu Jitsu is that it offers a healthy and safe way to deal with stress. Many people who have anger management issues or suffer from post-traumatic stress disorder find that training in BJJ helps them to release their anger and aggression in a controlled environment. This is also a great way for people who are shy or introverted to meet new people and make friends. Training with others will help you to feel more connected to your community and can even help you develop better social skills. When you have a healthy way of dealing with stress, it can improve every area of your life.
6. Increased Confidence 
One of the most noticeable changes that come from regular training in Jiu Jitsu is an increase in confidence. You'll quickly learn that you're capable of doing things you never thought possible and this newfound confidence will carry over into all areas of your life. This is a great way to boost your self-esteem and feel good about yourself. With increased confidence, you'll be more likely to take on new challenges and achieve even more than you thought possible.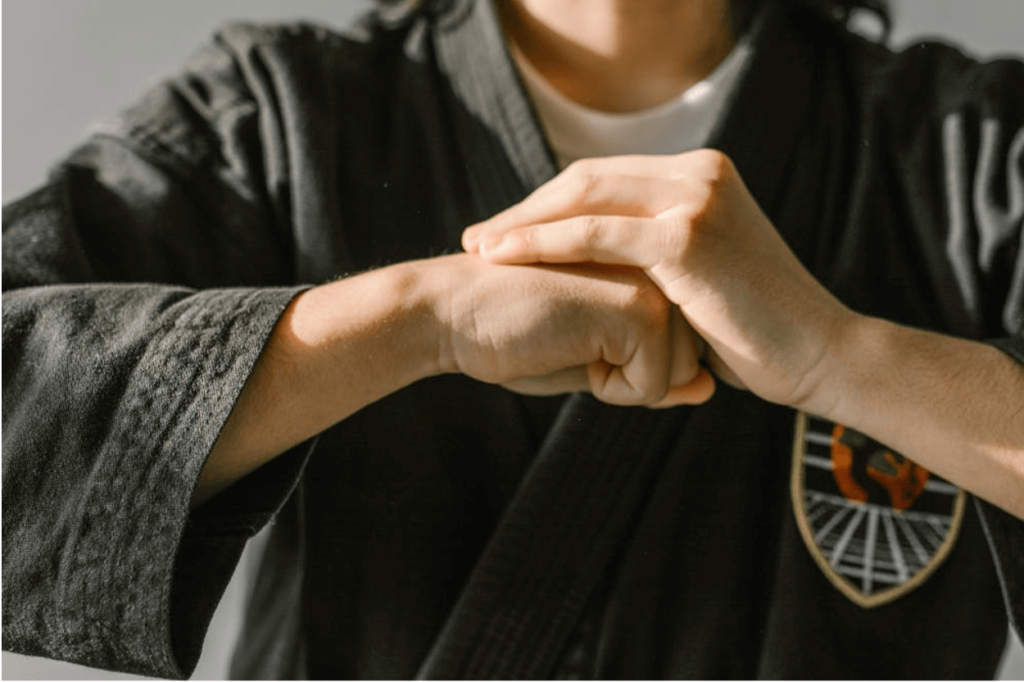 It is evident that there are many proven health benefits of practicing Brazilian Jiu Jitsu regularly. From reducing the risk of injury to improving focus and concentration, BJJ has something to offer everyone. So, try this awesome sport out for yourself and get fit while having fun!