If you are under 25 years old and happen to live in the United States, chances are that you have faced few challenges on your travels. Whether you admit it or not, renting a car can be a little difficult since most car rental companies have set the age limit at twenty-five years. So the question is – can you rent a car when you are 18? Well, the answer is a partial yes, because a few states offer different policies. So let's continue talking about car rental.
Can You Rent A Car At 18 In The United States?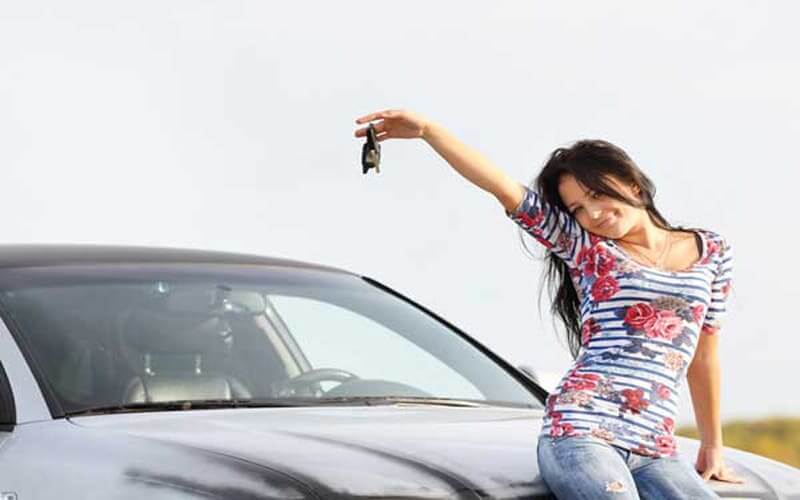 Here is the answer:
It is difficult (but not impossible) to rent a car in the United States at 18 years of age. The good news is that there are few car rental companies that allow you to rent a car even if you are under 25. We will list these agencies later in this article. Please note, however, that such car rentals will charge an additional daily surcharge.
Although the minimum age offered by most states/agencies is 21, there are few that offer a minimum age of 18. If you are able to get a group/employer plan, you are 100% eligible to rent a car at 18. Also, if you are on government/military orders, you may be allowed to rent a car at 18 and use it occasionally, probably for a leisure trip or when you are on holiday.
Why Don't Companies Like To Rent Cars To Individuals Under 21/25?
We fully understand what it feels like to be under 25 and not be able to rent a car. Have you ever wondered why car companies do not rent cars to people under 25? It's simply because they have no confidence when it comes to payment. They also feel that you might end up wrecking their car and crashing it. Obviously, it's their capital, and they need to protect it.
3 Companies That Rent Cars For People Under 25
In the past, there were times when people under 25 were not allowed to rent a car. But now everything has changed. There are very few car companies in the United States that are willing to rent cars to people who are eighteen years old. At carcover.com, there are a few that are worth noting:
1. E-Z Rent A Car
We are pretty sure you have heard of it because this car rental company has become a big hit in the United States and is always in demand. E-Z rents cars to people who are 18 years old. However, be prepared to pay a hefty $36.40 as a daily surcharge. If you are between 21 and 24 years old, you have $20 extra (per day). We know this is very expensive, but hey, it's because you're not 25!
2. FlightCar
Official Website
If you are still wondering if you can rent a car when you are 18, then FlightCar is probably the answer. But there is a big hurdle you have to overcome before you can rent a car from this company. Any 18-year-old can rent a car with a current market value of $30,000 or more. They also charge you $25 a day.
3. Avis
Official Website
You know by now that it will be very expensive to rent a car when you are only 18 years old. But will you dare to pay $52 for a day? Think carefully before you choose Avis, because that's how much they charge. Drivers under the age of 25 can rent a car with Avis, providing that they are in Michigan, Saskatchewan, New York and Canada.
The Loopholes: How Else Can You Rent A Car When You Are 18?
You are lucky if you live in New York or Michigan because in both places you can rent a car even if you are 18. So this is one way to rent a car.
If you're acting on government or official military orders, chances are you can rent a car.
If the organization where you work has an agreement with any car rental company, then you can probably take advantage of this offer.
If you are listed as a so-called "additional driver" with the main driver (who must be over 25 years old), then you can rent a car.