With increasing financial awareness, many people want to insure themselves and secure their lives. A higher disposable income is a decisive factor in this trend. Right now, the Indian insurance market is worth 60 billion dollars. The market is expected to quadruple in the next ten years. This makes us aware of the untapped potential of the insurance sector. Indeed, many jobs are expected to be created here.
The most important people in this sector are the insurance agents. They not only represent the insurer but also form the link between the individual investor and the company. It is fair to say that the behavior and performance of insurance agents play an important role in the sales of an insurance company. Insurance agents are well paid because of the great responsibility they bear. Several other personal and social benefits go hand in hand with this professional role, and this is what makes many people think about becoming an insurance agent online. This article looks at this and also talks about the benefits of becoming an insurance agent in India.
Benefits of Becoming an Insurance Agent
1. No paperwork
It is a widespread misconception that as an insurance agent you have to do a lot of paperwork. If you look at the details, you will see that everything has gone digital these days. From making appointments to explaining policies to customers, everything is now done with the click of a mouse. Your company gives you a tablet or laptop and most of your work is done there. Basic computer skills and good typing skills are therefore prerequisites for becoming a good insurance agent.
2. Flexible working hours
For many people it may not be possible to devote themselves to a 9 to 5 job. The advantage of becoming an insurance agent is that working hours are flexible and you can work as much (or as little) as you like. Therefore, it is suitable for housewives, students, and pensioners to take a job as an insurance agent and get an additional income at home. Another advantage is that the more hours you invest, the better paid you will be. Since money is the motivating factor, you will focus more on your job as an insurance agent.
3. Great earning potential
In most cases, insurance agents in India are paid commissions in addition to their monthly salary. Since most insurance companies have bonuses for high-performing insurance agents, the annual monetary compensation can increase many times over. The exact amount an insurance agent takes home depends on many other factors, such as the type of product he sells and the state in which he is based. In most cases, however, motivated insurance agents are found to earn more money than their colleagues in other professions.
4. The joy of giving back
When selling policies, most insurance agents have their goals in mind and do not realize the great service they are providing. In the early days of their career, when they figure out how to become an insurance agent, they structure the payouts of benefits in case of unforeseen events in a customer's life. When something like this happens, the most satisfying thing in an insurance agent's life is to see people bearing the fruits of their hard work. This profession not only earns you social respect but also helps build lasting relationships.
5. No higher qualifications or investment required
You do not need any capital to start your career as an insurance agent. You can start earning at the age of 18. If you look up how to become an insurance agent online, you will find that most insurance agents have no more than secondary education. The only thing you need to shine is the ability to convince people and work hard. The amount of promotion here will depend on your performance, and with the proper care you can shine very early in your career.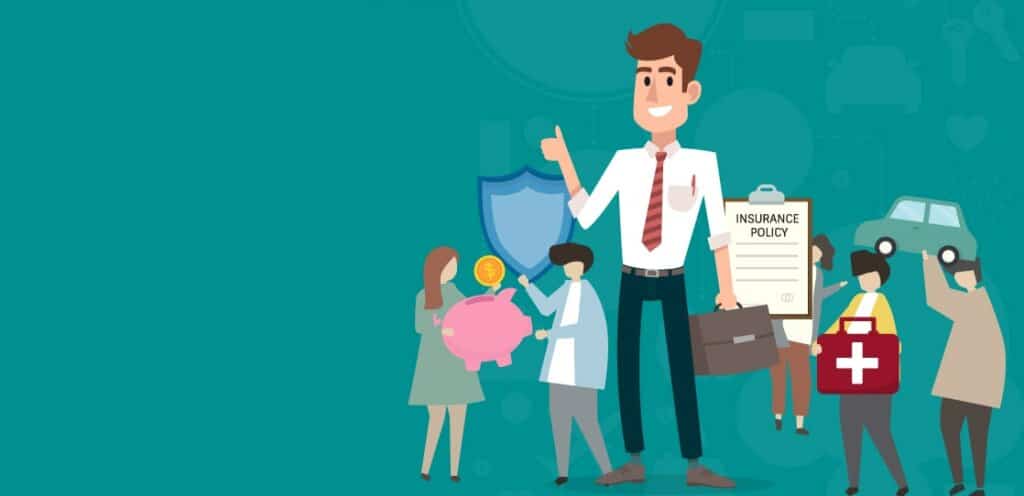 In a modern world where more and more jobs are threatened by automation, this is a job that remains secure. That's because customer interaction is the most important part of an insurance agent's job, and there's nothing that can replace a machine. Understand that there will always be a need for people to care for their loved ones. This makes it impossible for us to fathom a future where insurance is not needed. So if you are looking for a career with unprecedented growth, flexibility, benefits and cash, you know where you should be.