All drones have a unique design, and all designs can be used in numerous areas of life for our benefit. Drones have recently been used for a variety of applications in landscaping and art installations. You can basically imagine what a drone can do to meet your requirements and perform some work that you as a human being cannot comfortably perform.
Undoubtedly they offer amazing opportunities for recreation and business. The demand for drones has been increasing year by year. Many people are beginning to get fond of the idea of owning a drone. In this article we want to explore some of the ways drones help us in our everyday lives.
7 Ways Flying Drones Will Be Changing Our Future!
1. Delivery
Nowadays a drone can be used to deliver products. In some countries that are technologically advanced, it is an ideal replacement for the normal delivery person. Drones are used by delivery companies to make deliveries of certain sizes to locations near a local drone station. They can even minimize the use of human labor in the delivery organization. Organizations such as Amazon and Dominos have recognized the potential of this type of drone application to become normal in the long run. Amazon strives to promote 30-minute delivery service using drones.
2. Toys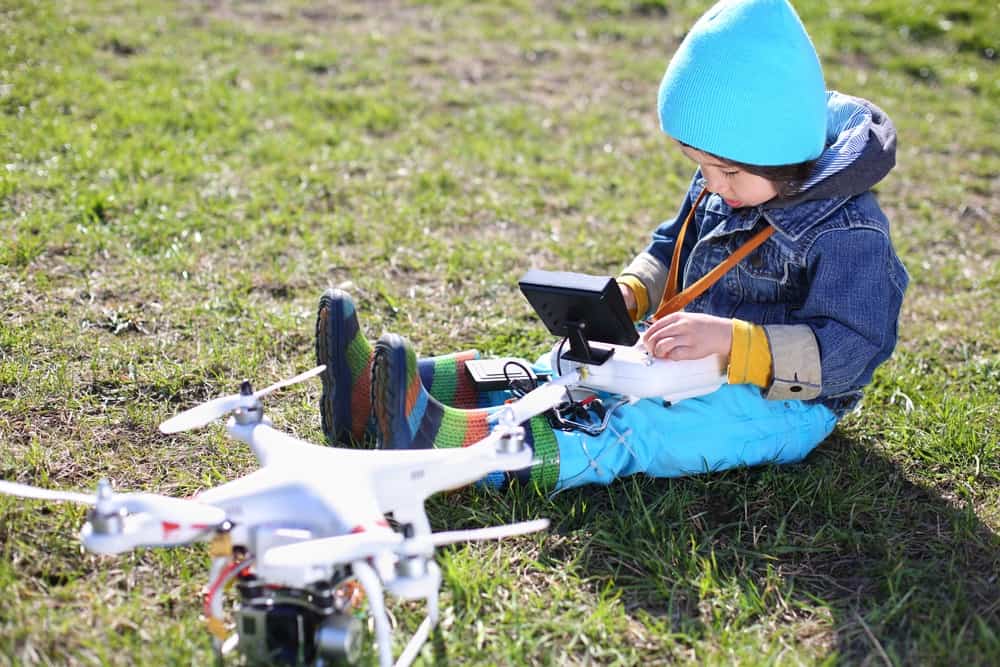 Children can also use drones. There are many toy drones for kids to enjoy and learn how to use a drone, and the best time to be great at something is when you are young. Who knows? Maybe one day the child will work in an organization that needs them to control a drone. It also develops some personal skills like spatial problem solving and motor skills. This is much better than the on-screen experience because the landings and crashes are real.
3. Fighting Crime
Crime is a problem for all societies, but the fight against crime is primarily a matter of investigation. Security forces around the world are beginning to embed the use of drones to fight crime. The drones can be used to gather information or evidence about possible threats or leads. This could be terrible for the privacy of citizens, But could actually minimize the crime rate and still protect human labor.
4. Enhancing Journalism
The use of drones in journalism has made it easier for a journalist to tell stories in a more appealing way. The use of drones to collect data by newer companies is increasing. This is due to the fact that they understand how valuable this device is. This device is used to collect data for news articles and is called drone journalism. They are advantageous because of their ability to film from areas that are not easily accessible by reporters. Live streaming with drones is quite advantageous nowadays.
5. Rescue Operations
The execution of rescue operations requires effectiveness and speed. A paramedic helping a patient who is not in the vicinity of the hospital can quickly gain access to the necessary medical equipment with the help of a drone. This is an advantage because of the lack of traffic. Another scenario is when a person gets lost in wreckage, the heat sensors connected to the drone can find the lost person or persons, especially when it is dark.
6. Wildlife Monitoring
With the invention of drones, it has become safe and easy to monitor highly endangered wildlife species. This idea was developed by a team of scientists from Indonesia. They built drones to spy on some endangered monkeys to monitor their habits. The drones are able to photograph wildlife better than human photographers.
7. Military use
Since the creation of drones, warfare has changed. It is known to increase a soldier's life expectancy. The American Army uses war machines that have the characteristics of drones to fight wars. A pilot does not have to be physically present in a bomber plane to take part in air strike missions.
Foot soldiers can use drones to scan areas for hostile threats. This is one of the features that can save a soldier's life. Furthermore, spy surveillance can also be a function of this drone.
With these methods, it is clear that we derive great benefits from the use of drones. Over the years we will find more and more applications for these drones.
Read Next: Top 5 Instagram Marketing Trends for 2018