Technology developments are changing the fan's experience at stadiums. With new developments in data, apps, beacons and other technologies, the way we used to watch the game at a stadium will be changed forever. That said, following we are going to mention a few technologies currently under development to build our Future Of Sports Stadium!
Future Of Sports Stadium
1. Wireless Network
Connectivity is important for fan interaction. Its important for everyone, not only the fans. Yes, the internal staff, contractors, vendors, press and luxury guests at Yankees Box Seats need a powerful WIFI solution. Offering such services means more money from additional purchases. Providing a WIFI is not good enough, you have to make sure it's fast, secure, as well as reliable.
In general, large stadiums install 700+ wireless access points.
2. Mobile Apps
Mobile apps are becoming more efficient and profitable. They help to activate and engage fans at live events. Some sports team have apps which allow fans to find parking spots, purchase better seating, check in and find their seat.
These apps also allow fans to order food and get it delivered right to their seats. Moreover, these apps help them to find the closest restroom or one with a short line, watch a high-definition replay of videos, including close-up videos, etc. The app can be the access to exclusive content, promotions, coupons, and statistic. This way, they get traffic information and the fastest route to home after the game finishes.
Fortunately, this concept is already implemented, but it needs a lot of improvements.
3. POS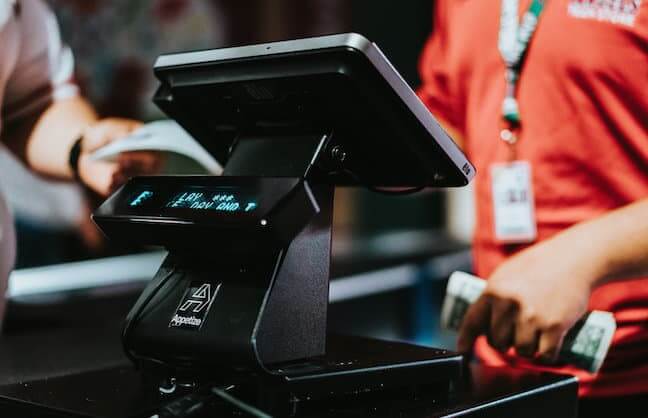 Stadiums will use a Mobile Point of Service solution (POS). Many stadiums and event venues have rolled out their POS system so they can accommodate vendors selling foot, and other merchandises anywhere they want in the stadium. It won't need the fans leaving their seats or waste a lot of time in lines. These systems are fast, secure and profitable. They help save money on space, workforce and time.
4. Beacons
The implementation of beacon around stadiums is slow but real. Several teams implement beans and use them to forward only stadium exclusive promotions and trivia to fan devices. Geo-mapping also alerts fans on closest restroom with short wait times. More importantly, companies are using these beacon to track fan movements, spending habits, and behavior.
5. Touch Screen Kiosks
These devices are scattered in several big venues. Apart from helping fans finding venue maps, restroom amenities, and vendors, these devices can help to purchase merchandise, upgrades, and place food orders.
6. Giant Screens
These are nothing new; they are around for a while. It's just there have been some dramatic improvements lately. Not every venue can afford a 190-foot screen. Therefore, it's better to have manifold small screens spread across the place. There are some examples like wallpaper televisions, HD projectors, foldable displays, and whatnot. We expect these new developments will take a toll in the near future.
Apart from these screens, there will be High-speed cameras to capture some great movements. Once again, it is an old tech that will improve dramatically in the upcoming years.
Hope the 6 Technology Will Change The Future Of Sports Stadium and it's experience to the new level for sure. So comment us your thoughts below and let see how the future will look like soon.
Read Next: 5 Top Romantic Poems For Lovers On Valentine's Day