Using social media apps can be exciting because you can discover new terminology for text messages and captions in postings. You don't have to use the exact monotonous phrases or extensive forms to communicate your enthusiasm or emotions. 
However, with an ever-expanding list of short versions, it is simple to overlook a few terms. So, if you missed out on ONB, read this post to figure out what ONB means on Snapchat.
Many short forms are used on social media sites, but Snapchat constantly introduces new lingo. Snapchat language is fun to use and helps to streamline conversations.
ONB is becoming the most popular lingo on all social media platforms. Many people need to familiarize themselves with this term and seek the definition.
So, in this article, we'll tell you all you need to know about what ONB means on Snapchat and when you can use it. Continue reading for more information.
Also Read: What Does <3 Mean In Texting?
What Does ONB Mean On Snapchat?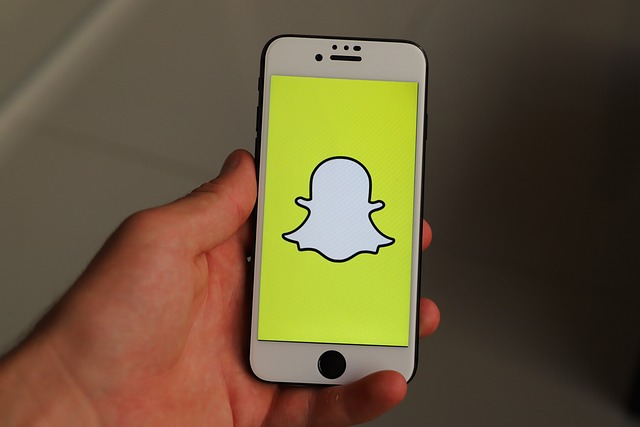 Snapchat has several acronyms, and there are words for practically every situation. If someone wishes to start a conversation, they shout SB, which stands for Snap Back.
Alternatively, if they are not interested in anything, they can just text Wtv. So you can look up the terms and respond to something on Snapchat.
If you've lately discovered that your friends are responding with the text ONB, you should learn what it means.
ONB stands for Outward Nose Breath and is more likely to replace LOL. You may be familiar with the expression LOL or Laugh Out Loud, which indicates laughter at a specific topic or meme.
However, even when we don't find something amusing, we respond with LOL to appease the audience. However, with ONB, you no longer need to fake your reactions. The implication is that you do not think the joke is particularly amusing.
Outward Nose Breath simply means that you are smiling through your nostrils without being loud. Simply said, you thought the joke was mediocre.
Also Read – What Does WYO Mean on Snapchat?
How To Use ONB On Snapchat?
You now understand what ONB means on Snapchat and can rest knowing that you can use ONB instead of LOL or ROFL for awful jokes. So, if you encounter something that isn't humorous enough, simply send it to ONB.
By doing so, the person will understand your point of view and will not say such things again!!
Also, if someone finds something amusing but doesn't make you laugh, you can answer with the ONB.
As a result, there are numerous ways to apply this phrase. You won't find a better snarky response than ONB.
How To Reply To ONB On Snapchat?
Using ONB becomes a lot easier if you grasp its purpose. However, if someone responds with ONB, you should know how to answer. You must realize that not everyone will feel the same way you do. So, if something makes you laugh out loud, you cannot expect others to do the same.
When you receive an ONB text in response to a message you sent or a video you uploaded, you must first accept it because it offends many individuals when someone responds to something differently than they do.
You can respond, "I thought you would like it, but it's okay," if you receive an ONB response. Sometimes, it also works well to say nothing in response.
Also Read – What Does JP Mean in Texting?
Alternative Meanings Of ONB You Need To Know
ONB is not constrained to specific interpretations. You must be aware of all of the numerous meanings that ONB serves.
Some people use ONB to express similar sentiments or any other emotion. For this reason, if you want to understand the context clearly, you must learn all the alternative meanings. Look at the potential definitions of ONB listed below.
On Bro(ONB)
On Blood (ONB)
Orange In New Black (ONB)
Only Bored, or ONB
Old News B (ONB)
On Board, or ONB
Overnight Bin (ONB)
How Did It Gain Popularity So Suddenly?
This expression can depict a hilarious statement and a simple illustration of delight and contentment. Some have even speculated that this could end the term "LOL," as the increasing use of ONB will likely replace it.
Most people use ONB while texting or messaging online to respond sarcastically to things meant to be funny but quite stupid.
Furthermore, for the time being, they are mostly used on social networking sites such as Snapchat and TikTok.
Urban Dictionary Meaning Of ONB On Snapchat
Urban Dictionary is a fantastic tool for looking up the definitions of online slang terms and phrases. The slang ONB here has a distinct meaning. The meaning of "Outward nose breath" has not yet been revised because it is not widely recognized or accepted.
In the urban lexicon, the initial definition of ONB is "On Bro." ONB is an abbreviation for "On Bro." It can be used to address your pals or simply to say, "OK, Bro."
The second meaning of ONB is "on blood." This is more harsh since it is associated with passion and outrage. As in, "I'll beat them ONB."
Then there's "Old News B," which expresses anger at someone who posts something already reported in a group conversation. The "b" is simply a nickname for a friend. It does not signify anything.
Also Read – What Is The Grey X Next to Snapchat Name
Final Thoughts
So, Snapchatters! All of the information on what ONB means on Snapchat is provided above. We hope you've acquired a new word to describe your reaction to mildly amusing or upsetting information. Make sure to use this term correctly in future interactions.