Valentine's Day is getting closer, and one of the most difficult tasks for any guy is how to make it perfect for his girlfriend! If it's an important day for your partner, then it should be important for you too. And since most men hesitate to plan anything for this day, we would like to give you some great ideas on how to impress your girlfriend on this Valentine's Day.
Great Ways To Surprise Your Girlfriend This Valentine's Day
1. Romantic Treasure Hunt
Image Courtesy: www.theliverpoolweddingshow.co.uk
Surprise your life partner with a romantic scavenger hunt that leads to you and a big romantic night. Evoke the fire by taking her on a mysterious yet romantic journey.
You must use your imagination to set the treasure hunt in motion. To get you started: Arrange a romantic dinner and place the first clue under her plate; send her a romantic email to her inbox before morning with a note of where you will be that night; use the help of a friend or a delivery service to give her the first clue; or simply stick it on the windshield of her car.
2. Write Your Heart Out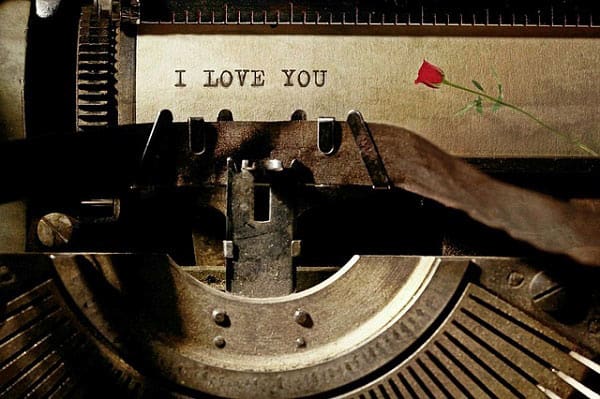 Take a sheet of paper and write down how you feel about her in your heart. Ask for help with editing, but not with composing, if necessary. Work on it. Improve it. If you feel like it, make it into a poem, or even put it to music. To make it a lovely gift, write it on an expensive handmade card.
Every woman will love a man who is creative and will appreciate your efforts to make her feel happy and special.
3. Make Her A Mixtape
A mixtape with her favorite music on it will be one of the best Valentine's Day gifts, expressing how much you know her and your love for her. To make a great mixtape, it must be long and have many tracks, and it should prove that you know her musical taste very well.
You could make a CD or mixtape from it, or simply add it to her iPod playlist.
4. Say It Through A Billboard
Image Courtesy: www.stuff.co.nz
This could be a little expensive. Contact an advertising agency and put up a billboard with your personal Valentine's Day wishes next to her workplace or on the street she usually takes to reach her work. Surely she will find it very sweet and romantic!
5. Make Her A Digital Memory Book
Image Courtesy: www.rainydaymagazine.com
You and your lady should have taken many photos together and posted them on various social networks like Facebook, Instagram, etc. Take the most romantic or special photos and put them in a digital photo book. Add a text describing the most beautiful memories you had together and add good music in the background to make it even more romantic.
6. Candlelight Breakfast
Yes, a candlelight dinner is always a romantic thing. But it's so predictable and so common. So why not have a candlelight breakfast for a change? She'll love it even more if it includes all her favorite foods!
7. Valentine's Day Love Coupons
Image Courtesy: bhakti-pinkandeverythingthatgirlswant.blogspot.com
Give the love of your life handmade love vouchers for Valentine's Day. Think hard and make a list of affordable things your girlfriend would like to do (a weekend getaway, a massage, a movie night, etc.) and write them down on little handmade love tokens that she can redeem whenever she wants.
8. Bring Back The "Sexting"
Image Courtesy: mashable.com
You and your girlfriend probably don't do that "sexting" thing anymore if you've been in a relationship for a few years. You may even forget that such things exist. Surprise your girlfriend by sending her horny text messages when she's away and see her response. She might be happy to see how crazy you are about her.
Surprise her even more by setting up the bedroom for a romantic night by lighting some candles and playing her favorite romantic music when she arrives at your place. Thank me later!
9. Buy Her A Puppy/Kitten
This is an ordinary thing, but also a surefire way to impress your partner on this special day. Surprise her by giving her a puppy or a kitten or even a lizard (whatever she wants).
10. Become Her Personal Masseur
A back or foot massage after a long day at home or at work can make a big impression on your special person. And if you have some time on a weekend, let your hands slide over her whole body for a few hours and give her a sensual, romantic massage she will never forget.
11. Fulfill Her Secret Desire
Is there something your girlfriend really wants? Something she's always wanted, but hasn't really bothered to pick up? Visit the store on this day of love, have it gift-wrapped and give it to her unexpectedly. Giving something that your girlfriend has always wanted is really thoughtful and caring.
12. Surprise Her With Your Singing Talents
Take her to a bar and surprise your sweetheart by going on stage and singing her favorite love song. Just don't forget to look at the priceless reaction on her face.
13. Surprise Her By Doing Chores
Image Courtesy: www.telegraph.co.uk
By this, I don't mean something as simple as carrying your shopping from the car, but something that requires your time and effort – like cooking all the weekend meals or cleaning the whole house.
14. Movie Night
Image Courtesy: www.youne.com
People, for most of you, this is going to be a trauma. But if she really wants to watch How to be Single (or whatever), then take her. Only a real man can get through a women's movie without going crazy!
15. Recreate Your First Date!
You can set up a fake blind date. Arrange to meet up where you first met and set up a second first date. To get started, you can introduce yourself to each other again, try to talk about new topics, and continue as if you were meeting the other for the first time. Again, the effort alone will provide a decisive spark.
16. Valentine's Day Cocktails
This works well if your girl likes to drink! What do you expect from a Valentine's Day cocktail? The only thing that really matters is that your girl should love it. A romantic name or a purple, pink, or red color can add excitement to the drink. So can rich, delicious flavors like chocolate or coffee.
Here are some interesting and unique recipes for special Valentine's Day cocktails.
17. Game Night
Image Courtesy: www.nydailynews.com
This one is for the girls who crave sports. If your girl is one of those sports-crazy people, you can surprise her with a couple of tickets for her favorite game.
Simply place the tickets under her dinner plate or stick them on the windscreen of her car. Then watch her float on cloud nine! She will certainly never forget this in her life and will praise you among all her friends and co-workers.
18. Make The Bed
Image Courtesy: wallpaperscraft.com
Do this if you want to have a great time in bed with your girlfriend! Make the bed romantically before she comes home from work; you could spread rose petals on the bed, light scented candles, play soft music, etc. She will be surprised to see you waiting on the bed with all those wonderful arrangements. She would be willing to do anything for you. Voilà!
19. Send Flowers To Her Work Place
Unfortunately, your girl may have to work on the special day of your love, and you have no idea how to impress her. Here's a way: send her favorite flowers to her at work. This will not only help to win her heart, but also will impress her colleagues. It will really put a big smile on her face all day long!
20. Rooftop Dinner
Image Courtesy: burnettsboards.com
Are you looking for a romantic and yet unique idea for a dinner? Well, nothing can be better than a beautiful dinner on the roof, decorated with fairy lights. And if you can't find a roof, a balcony or backyard might be just the thing for the event, provided you use lights or candles to make the situation feel more romantic.
Tantric Sex
Image Courtesy: www.goodtoknow.co.uk
Sex is as important as love for all couples. And no other sexual act can surpass the intimacy that tantric sex can bring to your love life. If the two of you could spend a few hours alone, lock yourself in the bedroom, and get high off sex, this could lead to tears of ecstasy! You will remember me for this 🙂