Valentine's Day is approaching and one of the hardest task for every guy is how to make it perfect for your girlfriend! If it's an important day for your partner, then it ought to be important to you as well. And since most guys hesitate to plan something for this particular day, we wanna give some great ideas to impress your girlfriend this Valentine's Day.
Great Ways To Surprise Your Girlfriend This Valentine's Day
1. Romantic Treasure Hunt
Image Courtesy: www.theliverpoolweddingshow.co.uk
Surprise your significant other with a romantic treasure hunt that leads to you and a great romantic night. Evoke the fire, by taking her on a mysterious yet romantic journey.
You need to use your imagination to set the treasure hunt. To get you started: Set a romantic dinner and place the first clue under her plate, send a romantic email to her inbox prior in the morning with a clue to your location that night, use the help of a friend or delivery service to get her the first hint, or you can just stick it to the windshield of her car.
2. Write your heart out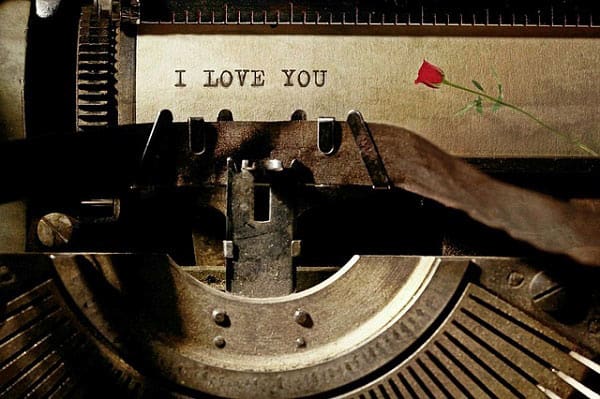 Take a sheet and write your heart out about how you feel about her. Ask for help in editing, but not composing, if needed. Work on it. Improve it. If you feel so oblique, make it into a poem. If you feel so oblique, put it into music. Now, to make it an adorable gift, write it up on an expensive handmade card.
Any women will love a guy who is creative and will appreciate your effort in making her feel happy and special.
3. Make her a Mixtape
A mixtape of her favorite music will be one of the best Valentine's gifts for your girlfriend, which will express how much you know her and your love towards her. To make a great mixtape, it need to be lengthy and have many tracks, and it should prove that you know very well about her taste in music.
You could make a CD or mixtape out of it, or simply put it into her iPod playlist.
4. Say it through a Billboard
Image Courtesy: www.stuff.co.nz
This could be a little expensive. Contact an advertising agency and set up a billboard that has your personal Valentine's Day wishes for her next to her workplace or on the road that she usually takes to reach her work. Sure she'll find it interesting and it'll make her feel proud among her colleagues and friends.
5. Make her a Digital Memory Book
Image Courtesy: www.rainydaymagazine.com
You and your lady should have taken a lot of pictures together and posted it on various social media networks like Facebook, Instagram etc. Pick up the most romantic photos or the most special ones and put them into a digital photo book. Add some text describing the most special memories you had together and some feel good music to the background to make it even more romantic.