If you're a fan of the magical world of Harry Potter, there's no better way to show your love for the series than by giving your WiFi network a wizarding twist. Whether you're a Gryffindor, Slytherin, Hufflepuff, or Ravenclaw, or just a muggle who loves the series, we've compiled a list of over 200 Harry Potter-inspired WiFi names for your router.
These names will make your network stand out and delight fellow Potterheads in your vicinity.
Hogwarts-Inspired WiFi Names
Hogwarts Express
The Leaky Cauldron
Platform 9¾
Room of Requirement
Dumbledore's Office
Forbidden Forest
Honeydukes Sweetshop
Three Broomsticks
The Great Hall
Diagon Alley
Alohomora
Lumos
Nox
Accio Internet!
Expecto Patronum
Dumbledore's Dial-Up
Enchanted Ethernet
Merlin's Modem
Room of Required Connection
Professor Snape's Secure Link
The Chamber of Streaming Secrets
Wizarding Wireless
Knight Bus Network
Goblet of Fire Wi-Fi
Floo Network Floetry
Room of Hidden Signals
Gryffindor's Gigabit
Slytherin's Streaming
Hufflepuff's Hotspot
Ravenclaw's Router
Hagrid's Hut Network
Whomping Willow WiFi
Thestral Throttle
Hogwarts Password Is…
The Sorting Hat Signal
Also Read: How to Choose the Right Internet Plan For Your Home
House-Themed WiFi Names: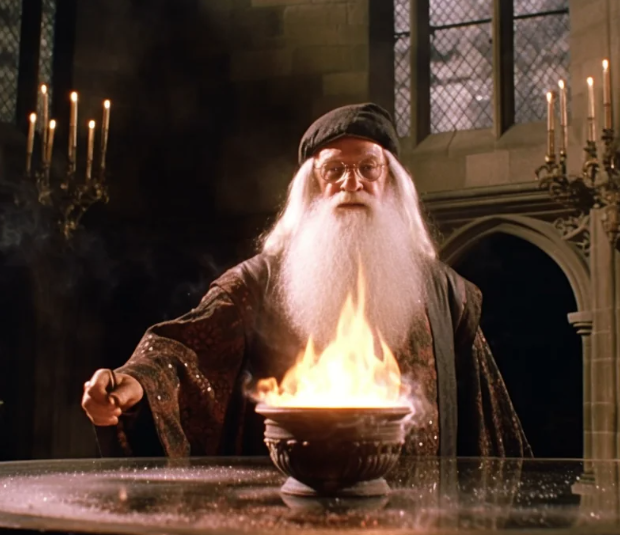 1. Gryffindor
Gryffindor Common Room
Lion's Den
Godric's WiFi
Red and Gold Network
Bravery Boost
Roaring Gryffindor Network
The Lion's Roar
Gryffindor Tower Transmit
Scarlet and Gold Stream
Godric's Gigabytes
Roar of Courage Connection
Gryffindor's Guardians
Godric Gryffindor's GigaNet
Brave and Bold Bandwidth
The Red and Gold Streamline
2. Slytherin
Slytherin Dungeon
Snake's Secret Network
Parseltongue Only
Cunning Connection
Dark Mark Network
Serpent's Speedster
Pure-blood WiFi
Ambitious Connection
Silver Serpent Signal
Cunningly Secure Network
3. Hufflepuff
Hufflepuff Basement
Badger's Burrow
Loyalty Link
Yellow and Black Network
Helga's WiFi
Badger's Bytes
Hufflepuff's Haven
Helga's Home Network
Sunshine and Loyalty
Yellow Brick Dataway
4. Ravenclaw
Ravenclaw Tower
Eagle's Nest
Wit Beyond Measure
Blue and Bronze Network
Rowena's WiFi
Rowena's Raven Router
The Wise-Eye Network
Blue and Bronze Beacon
Claws and Connections
Ravenclaw's Repository
Rowena's Reliable Router
Ravenclaw's Riddle Reservoir
Blue and Bronze Broadband
Ravenclaw's Repository of Knowledge
Claws and Connections Cluster
Also Read: 6 Technologies That Will Change The Future Of Stadium Sports!
Character-Inspired WiFi Names:
The Chosen One's Connection
Hermione's Hotspot
Ron's Router
Dobby's Free WiFi
Siriusly Fast Internet
Luna Lovegood's Link
Severus Snape's Signal
Professor McGonagall's Network
Voldemort's Weak Signal
Moaning Myrtle's WiFi
Snape's Secure Server
The Half-Blood Network
Nymphadora's Network
Ginny's Gryffindor Gateway
Kreacher's Corner
Ollivander's Connection
Thestrals Only Network
Floo Network Fidelity
Fawkes's Fiery Signal
Nearly Headless Network
The Sorcerer's Stream
Nymphadora's Network of Mysteries
Siriusly Secure Connection
Gilderoy Lockhart's Link
Norbert's Network
Hedwig's High-Speed Hotspot
Fluffy's Firewall
The Mirror of Erised's Ethernet
Thestrals and Transfers
Nearly Headless Network
Spell and Potion-Inspired WiFi Names:
Wingardium Levio-signal
Expelliarmus Network
Patronus Charm
Felix Felicis WiFi
Polyjuice Potion
Amortentia Enchantment
Veritaserum Stream
Firewhiskey Fi
Gillyweed Gateway
Floo Network
Alohomora the Downloads
Sectumsempra Stream
Veritaserum Videos
Accio Download Speed
Polyjuice Streaming
Patronus Protocol
Lumos and Stream
Obliviate Online
Apparate and Connect
Engorgio Bandwidth
Also Read: 10 Best Tethering Apps For Android
Location-Inspired WiFi Names
The Burrow's Bandwidth
Malfoy Manor Mesh
Shrieking Shack Signal
Azkaban Internet
Gringotts Gold Connection
Quidditch Pitch WiFi
Beauxbatons WiFi Elegance
Durmstrang Dark Network
Weasley Wizard Wheezes WiFi
Hogsmeade Hotspot
Knockturn Alley Network
Room of Lost Signals
The Ministry of Magic WiFi
Whomping Willow Wavelength
Hogsmeade Hotlink
Room of Hidden Objects
Hogwarts Restricted Access
Quidditch Pitch Pixels
Malfoy Manor Modem
Chamber of Secrets Service
The Fat Lady's Frequency
The Room of Hidden Signals
Room of the Mirror of Erised
Diagon Alley Data Transfer
Ollivander's Online Outlet
Weasley's Wizard Wheezes WiFi
Room of Lost Signals
Hogwarts Restricted Bandwidth
Room of Portkeys and Pixels
The Black Lake Link
Quidditch-Inspired WiFi Names
Quaffle Quicker
Golden Snitch Signal
Bludger Beater
Chaser's Connection
Keeper's WiFi
Seeker's Stream
Quidditch World Cup Network
Quidditch Through the Ages
The Firebolt Network
Quaffle Puffs
Quidditch Goalpost Gateway
Bludger Buffer
Snitch Seeker's Signal
Chaser's Channel
Keeper's Connection
Nimbus 2000 Network
Quaffle Quest
Broomstick Bandwidth
The Golden Snitch Speedway
Quidditch Quicker Quota
Miscellaneous Harry Potter WiFi Names
Alohamora the Internet
Mischief Managed Network
Horcrux Hunting Hub
The Marauder's Map
The Elder Wand WiFi
Triwizard Tournament
Room 337 (Moaning Myrtle's Bathroom)
Hog's Head Inn Hotspot
9¾ Network Express
Thestral Network
Elder Wand's Webway
Pensieve Portal
Dementor's Denied
Hogwarts Library Link
Room of Requirement Requests
Phoenix Feather Fiber
Portkey to the Internet
Bewitched Bandwidth
Basilisk Bytes
Chamber of Cat Memes
Room of Requirement Wi-Fi Requests
The Room of Fluffy Kittens
Basilisk's Bits and Bytes
Thestral Throttler
Lumos and Download
Patronus Protection Protocol
Apparate to the Internet
Platform 9¾ Fast Track
The Quibbler's Quicklink
Lovegood's Limited Link