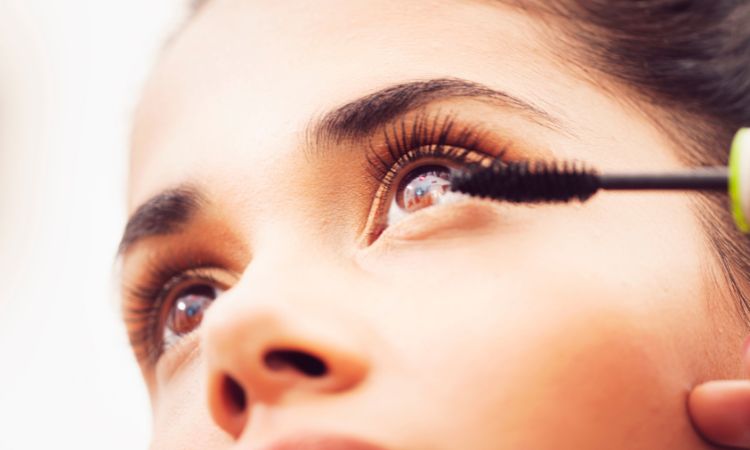 Not everyone thinks of experiencing pain in their eyelashes, but surprisingly, it is possible. It can happen when you are blinking or wearing new extensions. However, we need to realize the cause and origin of the pain.
If you think your eyelashes are the ones hurting, you are mistaken. When you say your eyelashes hurt, it is likely pain from underneath them. The base of the eyelashes contains nerve endings, which cause pain.
This article will explore everything you need to know about why your eyelashes are hurting and what you can do to treat that.
Why Do My Eyelashes Hurt?
Let us first clear some scientific facts. Our eyelashes are made of dead cells, meaning they cannot hurt.
It is more likely a referred pain from underneath the lashes that makes you feel like you are experiencing pain in the eyelashes themselves.
That said, what is contributing to the pain?
Let us look at some potential causes.
1. Ingrown Eyelashes
Like the hair on your legs and arms, ingrown eyelashes are possible. The condition is called trichiasis and happens when you rub your eyes and eyelashes rigorously. This can lead to irritation and pain in the eyes due to the growth of ingrown hair into the eyelids.
Common symptoms worth looking out for include redness, itching, a pin-pricking sensation in the eye, etc.
2. Eyelid Inflammation
Also known as Blepharitis, eyelid inflammation is another reason your eyelids hurt. It is generally a sign of active bacterial infection near your eyelashes. Another common reason is blockages in the oil glands present around your eyelids.
Common symptoms include redness, burning sensation, itchiness, watery eyes, sensitivity to light, etc.
3. Stye
If we had to mention one of the most common and recurring reasons why your eyelashes hurt, it is due to a stye. These are nothing but pus-filled pimples or boil that develop around the eyelid. A stye is extremely painful and can progress if necessary treatment isn't applied.
Most people who develop a stye complain about swelling in the eyelids, redness, and watery eyes. A warm compress is the best way to drain the pus and reduce the pain.
4. Eyelash Mites
Two types of mites live on our skin – Demodex folliculorum and Demodex Brevis. While they are generally harmless, excess presence of the same on the skin can lead to a complication called demodicosis.
This condition directly affects the eyelashes and the eyelids, leading to symptoms like crusting, eyelash dandruff, itching, burning sensation, blurry vision, feeling like something is poking in the eyes, etc.
5. Eyelash Lice
Before you think it's impossible, let us clarify your doubts. Eyelash lice are, in fact, a thing. It is a condition called phthiriasis ciliaris, where the pubic lice navigate to the eyelashes and feed on them. Since they are parasitic, they can also lead to pain, discomfort, and swelling.
If you think something is wrong with your eyes or you feel constant discomfort, it is ideal that you seek immediate medical intervention to correct the issue.
6. Distichiasis
Although quite rare, Distichiasis is another reason you could be experiencing pain in the eyelashes. It is a type of genetic mutation that leads to the person having two layers of eyelashes. The extra pair of lashes often lead to irritation and discomfort, and sometimes pain.
Besides that, Distichiasis can also cause a condition called ptosis or drooping eyelids, along with photosensitivity and conjunctivitis.
Do Eyelash Extensions Cause Eyelash Pain?
If you are experiencing eyelash pain when wearing eyelash extensions, be assured that there's something wrong with the extensions or in your eyes.
Either way, you need to get to the bottom before things worsen. In most cases, the eyelash extensions hurt due to the glue you use. A few brands of cheaper quality glue contain ammonia and latex, which can lead to irritation and inflammation in the eye.
If you aren't careful, these chemicals can cause conditions like contact dermatitis or infection in the eye, leading to pain and inflammation.
Some common signs that your eyelash extensions aren't good-quality are burning and dry eyes, redness, swelling in the eyes, etc. If this happens every time you put on extensions, it is a sign that you need to make changes.
You can either try out different eyelash extensions or different glue to fix the extensions. If the problem persists, it is likely something else, so consult a doctor.
Also Read – When the Eyes Fail: Everything You Need to Know about Fuch's Dystrophy
Can my Mascara Make my Eyelashes Hurt?
Moving on from the eyelash extensions, the next thing is mascara. Will applying mascara lead to eyelash pain?
Technically, it depends on the brand and quality of the mascara you are using.
If you are using a bad-quality and cheap mascara that's filled with chemicals, it can cause a burning sensation and pain in the eyes. Your aim when buying mascara is to look through the ingredients. If you find something unsafe for the eyes and skin, it is better to chuck it in the bin.
Also, if you have hypersensitive skin, chemicals in the mascara can be nasty for your eyelashes and eyelids. Without precaution, applying mascara can lead to infections, swelling, and pain.
Your best alternative, in that case, would be to look for hypoallergenic mascara with skin-safe ingredients. If that doesn't work, eliminate this product from your makeup routine.
Why does it Hurt when I Pull My Eyelashes Out?
We mentioned in a previous section of the article that eyelashes are made of dead cells. So, naturally, the follow-up question is, "Why does it hurt when I pull my eyelashes?"
Despite being formed of dead cells, eyelashes have a hair follicle at the base, which fixes it into the eyelids. So, when you are pulling your eyelashes, you are pulling at the hair follicle and the attached nerve ending.
Furthermore, the eye area is, anyhow, quite sensitive. So, when you are tugging and pulling at the site, it makes the situation worse.
Also Read – How to Get Rid of Under Eye Bags With Surgery
Conclusion
Eyelashes can hurt for multiple reasons, as explained in this article. However, your work is to identify what's causing the pain instead of "letting it be." We recommend you get medical help if you think something is wrong with your eyes or eyelashes. Don't sit on the issue thinking it will go away on its own. That's not always the case.