Faith in humanity is an important aspect in everything we do and how we live our lives. It is very important that every single person is treated well as a human being. If and whenever there are cases where you are degraded as a person and other people treat you inhumanely, this is already a wound of human rights which will obviously make you suspicious of your belief in equality and security among others.
It is important that we trust the people we look up to, such as artists, celebrities, politicians, business magnates and even ministry officials.
But on the other hand, should we really trust these people? Or is it better that we stay away from them, because unlike what we see outside, there are more hidden scandals and issues that disfigure their personal lives?
Are they worth our admiration? Or is humanity simply better off without them? Judge for yourself whether these people are still worthy of our strong confidence in humanity.
Here is a list of 25 famous people who have shaken our faith in humanity. Although we look up to them, it is important that we know what they are behind the glaring light of the cameras and behind closed doors.
ALSO READ: 10 Long Lasting Celebrity Marriages
Famous People Who Have Shattered Our Faith In Humanity
1. Will Smith
Smith may be quite famous for being not only a rapper and songwriter, but also a celebrated American actor and producer, but that doesn't mean he's a clean old soul who can make you believe that any great person is good from within.
A new generation of people who idolized him may not know that the actor was involved in a robbery in 1989 in which a man was almost blinded after his attack.
2. Mark Wahlberg
With a collection of successful films in his career and as a producer of various successful television series, Wahlberg was charged with attempted murder at the age of 16. Surprising, isn't it?
He attacked two Vietnamese men with a wooden stick, which made one man blind in one eye. The young Wahlberg was charged with attempted murder, but since he pleaded guilty to the crime, he was sentenced to only two years in prison. Of the two years, he only served 45 days.
3. Jim Bakker
Bakker was a former host of the PTL club and a former minister of the Assemblies of God. Being a man of God should make you a person who can do no wrong, right? But Bakker simply destroyed that belief when he was discovered cheating his parishioners.
The former minister earned millions by selling lifetime memberships to his parishioners, which included access to a luxury hotel he had built.
Thousands of memberships were sold, but only one hotel with 500 rooms was built. He is also alleged to have paid $279,000 to a female employee to cover up an alleged rape case he was working on with another minister.
4. Khloe Kardashian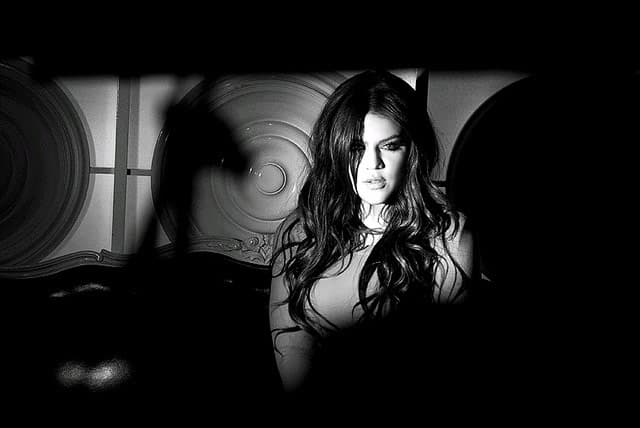 As pretty and popular as she is, drunk driving is no stranger to this Kardashian babe. The incident occurred back in 2007 when Khloe was arrested and sentenced to three years probation.
However, she broke the terms of her probation, which led to an alleged 30-day prison sentence in the prison. Due to overcrowding, Khloe only served three hours of her 30 days.
5. Jay Z
The 46-year-old American rapper, investor and entrepreneur stabbed someone to death in 1999. Jay Z had been involved in an argument that took place in a nightclub. The rapper ended the night by stabbing a record manager in the stomach. Because he pleaded guilty to the crime, he was only given a three-year suspended sentence.
6. Mel Gibson
Gibson was really a problematic person back then when he abused his former girlfriend Oksana Grigoryeva. The woman also happened to be the mother of his child Lucia in 2009. Grigorieva filed a restraining order against Gibson to keep him away from her and her daughter, but it was amended the following day because of Gibson's contact with his daughter.
Grigorieva cited an incidence of domestic violence.
Prior to his relationship with the Russian pianist, Gibson had been married for 26 years to the dental assistant Robyn Denise Moore. However, they separated after a drunken driving incident in which the actor was arrested. They eventually separated and divorced.
7. John Edwards
He is living proof that even politicians who campaign and make their name as clean as possible can also shake our faith in humanity. Edwards is said to have had a secret affair for years and even fathered a child with a campaign staff member. The worst thing was the fact that he had his affair while his lawful wife was fighting breast cancer.
He previously denied these claims, but admitted that he had the affair in 2008, although he still denied that he was the father of the child. However, in 2010 he admitted that he was the father of the child and in 2011 he was charged with using campaign funds to hide the affair.
ALSO READ: Most Expensive Divorces Of All Time
8. Miley Cyrus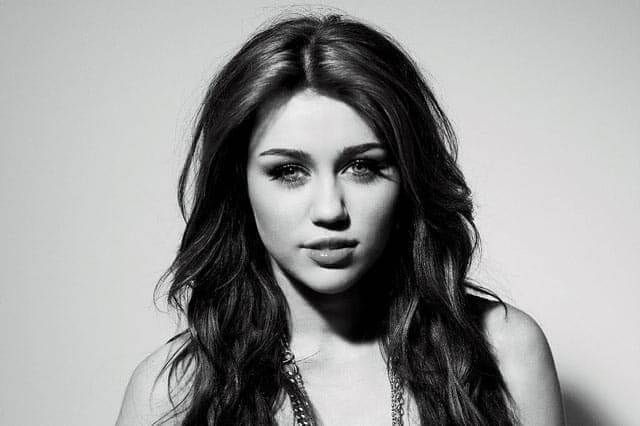 So okay, she was a sweet and exemplary teenager when she played Hannah Montana. But our little sweet girl grew up into someone we couldn't even imagine.
Parents who worshipped her then because she was a good example to their children may regret it today, or may mourn the future of this once innocent child. Cyrus has now become a very provocative and definitely dirty girl.
9. Nancy Snyderman
Doctors should care for the whole human population, shouldn't they? It was their oath and they should stand by it. But Snyderman broke that oath just to dine out. Sound crazy? Well, not exactly, if you're Snyderman.
She was exposed to an area affected by Ebola while filming for NBC. She was supposed to be quarantined for a period of 21 days, but she secretly went to New Jersey to eat at a restaurant and put everyone else she met in danger.
10. Matthew McConaughey
The inclusion of McConaughey in this list is somewhat heartbreaking for me. But this good-looking actor, who became famous in many great films, is someone you should not meet, especially if you don't use drugs. He was arrested in 1999 for possession of marijuana and paraphernalia.
A neighbour complained about the noise, and when officers came into the area they found McConaughey dancing naked, and claimed they had found the illegal substances when they searched his house. Fortunately for him, because the drug charges were dropped, but he was still fined $50 for pleading guilty to the noise offence.
11. Stephanie Pratt
She was famous for The Hills, but before her fame, Pratt got into trouble for shoplifting $1,300 worth of clothes. This happened when she was only 20 years old and she was charged with second-degree theft. When she was taken to police headquarters, it was discovered that her bag also contained drugs.
The Hills star was charged with advertising a harmful drug that can cause serious physical harm to a person.
12. Chace Crawford
He is someone who also breaks my heart to have been included in this list. I've always admired Chace, but after hearing about his drug possession charges, where he was also arrested in 2010, I reassessed how I looked up to him.
It is clear that not all great and good-looking actors are good on the inside. He was given a one-year suspended sentence and did 80 hours of community service.
ALSO READ: Epic Moments Of Celebrity Fails During Stage Performance
13. Vanilla Ice
Robert Matthew Van Winkle, best known as Vanilla Ice, is an American actor, rapper and television presenter. Although he is one of the most famous celebrity personalities, he had several brushes with the law. In 1991 he was charged after threatening a poor homeless man with a firearm.
In 2001 he attacked his wife by pulling out some of her hair and was arrested for this. He pleaded guilty and was sentenced to a suspended sentence and participation in family therapy sessions.
14. Anderson Silva
Being an MMA fighter means that you should be fit and healthy and free from drugs. But on the other hand, Silva failed a drug test after his fight against Nick Diaz.
He repeatedly denied the claims, but when the second drug test was carried out he admitted it and clearly verified the presence of the illegal substance in his body. His name was muddied by what he was doing and he was even suspended for a year.
15. Brian Williams
So okay, he must have been one of the best and most admired people in America because he was a presenter for NBC Nightly News, but that changed completely when it was discovered that his stories of the last 12 years… are lies.
There was even an incident when he said that he was travelling in a helicopter that was hit by a rocket grenade in Iraq in 2003. However, when a veteran challenged his story, he admitted that he was travelling in another helicopter that was flying in the wake of the helicopter that was hit.
16. Steve Martin
Steve Martin may be an actor who has won an Emmy, a Grammy and an American Comedy Award, but that doesn't mean that all his jokes bring laughter and happiness to people. Martin once tweeted a joke that offended African and Italian Americans. He then deleted his post, but the damage was already done.
The actor sent his deep and humble apology to the people his tweet may have affected. However, he also clarified the context and origin of the joke, which made people wonder whether he was sorry or not at all.
17. 50 Cent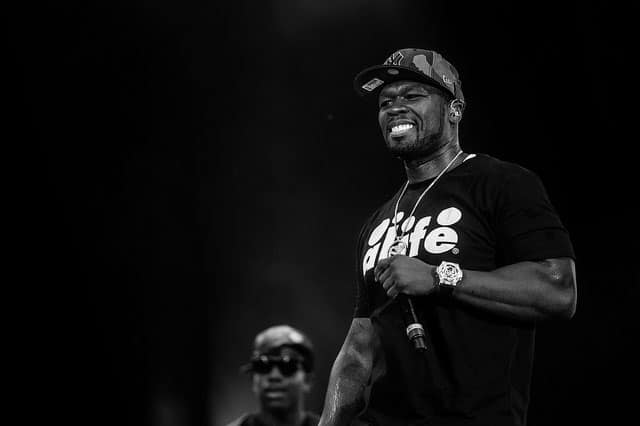 He may have created a big name in the music industry, but before all the fame and money he now has at his disposal, 50 Cent has his own share of backlogs that have challenged our faith in humanity.
At the age of 19, in 1994, he was guilty of selling cocaine and heroin, for which he spent six months in a bootcamp prison. In 2002 he was also sentenced to a two-year suspended sentence for assault.
18. Woody Harrelson
He portrayed Woody Boyd in the 1985 television sitcom Cheers and also played Haymitch Abernathy in the series The Hunger Games. But Harrelson also has his own fair share of scandals that have shaken our faith in humanity.
In 1982, before his breakthrough in Cheers, Harrelson was arrested for disorderly conduct when he was seen dancing in the streets. He also has a criminal record for resisting arrest, but was able to bail himself from custody and escape prison time.
19. Marilyn Manson
He may have created a huge name for himself in the music industry, but he has also been accused of sexual misconduct. The charge was brought by a security guard after he was allegedly accused of rubbing his crotch on the guard's head. Manson was charged with disorderly conduct, where he paid a fine of $4,000.
20. Amanda Bynes
This girl had a promising career ahead of her. She encountered one problem after another, which not only ruined her booming career, but also destroyed her as a person. Three years ago she was arrested for several DUIs.
Another arrest incident occurred when she was caught possessing marijuana, and she crossed the line even more when she set a fire near someone's house. Because she was dealing with one problem after another, Bynes was advised to undergo psychiatric evaluation.
21. Hulk Hogan
Hogan is considered the most famous and certainly the most likeable wrestler of all time, but that changed when he showed how racist and discriminatory he can be.
Hogan made some racist and inappropriate remarks that earned him the wrath of people who once looked up to him. Hogan should know when to keep his mouth shut, especially if there are things he should keep to himself instead.
22. Martin Shkreli
Okay, you may not have known this name before he had actually committed something heinous. Shkreli is the CEO of Turing Pharmaceuticals.
At the age of 32, he made the biggest mistake of his life, which made him one of the most hated people in America by raising the price of a certain drug from $13.50 to $750 per pill overnight! The pill in question was developed in the 1950s and has proven to be helpful in the treatment of a rare parasitic infection, toxoplasmosis.
23. Adrian Peterson
He played in the National Football League as a running back for the Minnesota Vikings. But although he is good on the football field, we can question his parenting skills… Obviously, he lacks them.
Sad but true: Peterson abused and beat his son badly by using a switch, causing the poor boy to bleed and swell. There are also reports of Peterson's connections to hookers and the misuse of funds from his charitable foundation.
24. Cheryl Cole
The pretty English television personality, the singer and dancer Cheryl Cole is not only beautiful, she is also prone to violence. Cole was arrested after an argument in a nightclub with a lifeguard.
She was charged with racist assault, which was later dropped. However, she was convicted of assault for actually physically injuring someone.
25. Carmen Electra
Can you imagine that a glamorous model is vicious and violent? If you can't, then you have to imagine Carmen Electra as an example. The American model was arrested in 1999 under her real name, Tara Patrick, because she had beaten her ex-husband Dennis Rodman. The two were ordered to keep at least 500 feet apart after the incident.
Related Articles: