Water conservation is a massive task in itself, but it provides the benefit of saving money in the process. During the summer months, the use of water and the costs rise unknowingly. It is essential to cut the bill and conserve water at home as prices of essential food items and fuel continue to skyrocket. Consider this: an average family in America uses upwards of 88 gallons of water every day. Surely this volume can be reduced, can't it?
In this article, we have listed 12 tips and techniques for conserving water at home. Try to make any one of these conservation techniques a part of your daily routine.
DIY Water Conservation Techniques for Homes
1. Check for leaks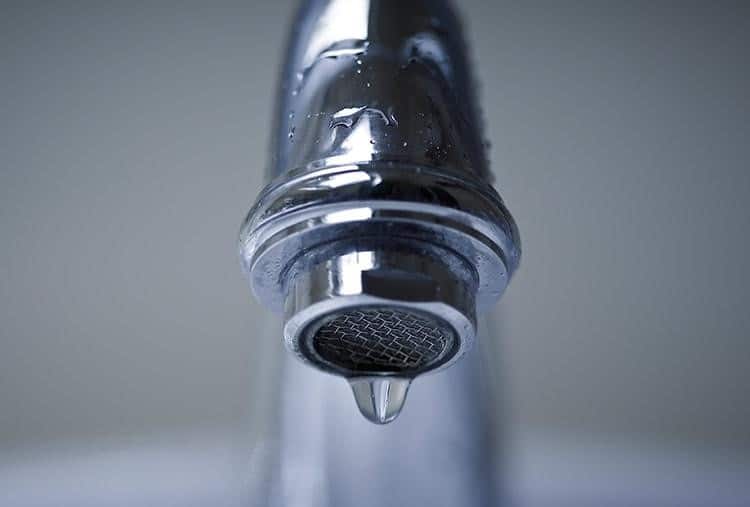 Make sure that your home's water-supply system does not possess any hidden, small leaks. Check all your pipelines and make a note of all the changes required. Turn off all the faucets, water softeners, ice makers and make a note of the water meter. Do not use the water for at least 2 hours and read the meter again. If the reading is not the same, then you have a leak in your pipeline. Call the plumber and get the problem fixed, In order to save water.
2. Plug the leak
A drip of one drop from faucets, spigots and shower heads can waste about 2700 gallons of water per year. So it is very important to repair the faucet before it gets worse over time. You can also buy faucet-repair kits from home centres and hardware stores. With the help of such kits, you will be able to fix the problem without wasting time and money.
Also read: 5 Essential Natural Tips to Stay Healthy over 75
3. Cease and desist
Manjit at 2 RED Ltd says be conscious of every time you turn on a faucet while brushing, washing or shaving. Don't let the water run while you use the toilet or brush your teeth. Make sure that you turn it off when not required.
4. Air it out and save water
An inexpensive little gadget named Aerator can be used to introduce air into a faucet's stream. It is an easy way to ensure that your faucets waste less water without lowering the pressure. The aerators are equipped with flow restrictors that decrease the water flow from 2.75 to 1 gallon per minute.
5. Fill it up
Before you wash a load, make sure your dishwashers and washing machines are completely full. Also, make sure to choose a light/small load option if it's absolutely necessary to run these machines without a full load. This will help you to conserve water.
6. Insulate hot-water pipes
Wrap all the hot-water pipes with foam rubber insulation. This will keep the water in the pipe hotter for long period. It will help to reduce the time you waste to run cold water while you wait to heat it up. Moreover, you'll save on fuel to heat the water.
7. Use Mulch
Spread a thick layer of bark mulch around the gardens, shrubs, trees and flower beds. Mulch retains moisture so that you don't need to water them so often.
8. Check the toilet tanks for leaks
A toilet tank can leak water for years without letting you know. This is because the water leaks into the tank and not onto the floor. You can detect toilet tank leaks easily at home. Remove the cover and add a few drops of food colouring to the water and leave it for 30 minutes.  Check the water after 30 minutes. If the tank takes the colour, then the tank is leaking. Get the problem fixed by the plumber without wasting more time and water.
9. Limit flushing
Do not use the toilet as a dustbin. Dispose of tissues, dental floss and cotton swabs in the dustbin. This will help you to save water and also prevent clogs. You can also replace the toilet with dual-flush models. These models use less water depending on the contents being disposed of.
10.Bust out a bucket
Try to keep water from getting wasted whenever possible. If you are washing dishes by hand, use a water tub in the sink. Set up a rain barrel and use a shower bucket. All these small efforts will help you to reuse water for outdoor washing or for watering plants and trees.
11. Smart car cleaning
Visit a car wash that recycles its water instead of using a garden hose to wash the car. Make sure you park your car outside during a rainstorm. This will reduce the number of washings needed and will keep your vehicle clean.
12. Shower up
A full bath uses 20 gallons of water, whereas a quick shower uses 12 gallons to get you clean. Try replacing your standard 2.5 gallons per minute shower heads with ultra-low-flow models. You can use AquaHelix shower heads that use 0.5 gallons per minute.
We hope the tips and techniques mentioned above will help you a lot to conserve water. Try any of the things mentioned above for water purification and conservation at home or business.
Next to read: 6 Simple Tips For New Moms To Stay Hydrated!