This article Top 10 Natural Ways to Lose Fat is for those people who are eagerly looking to cut off their fat. Nowadays we can see the count of obese people is incredibly increasing day by day. This is due to the insufficient knowledge on the diet they maintain and usually follow. Some of the other reasons include genetic disorder from parents, over eating, regular intake of processed foods. It is important to have a proper and a regular diet to keep our body in the perfect shape.
But the fact is that person with excess fat can be easily prone to diseases. People feel frustrated when they are obese, this impact many personal problems. They might not be able to lead a life as they wish the appearance of themselves make to lower their self-confidence level. However, there are many ways to reduce the fat to get into a perfect shape. Below listed are the top 10 natural ways to lose fat.
Top 10 Natural Ways to Lose Fat
1. Cut down the Carbohydrates from your diet
Cutting down the carbohydrates is the best option for those obese people who are looking to reduce weight. Avoiding the intake of carbohydrates acts as one of the best natural ways to lose fat. Regular intake of the carbohydrates results in the fat. Many proven studies are stating that those people who cut carbs have reduced their appetite and in turn, lost their weight.
2. Avoid Beverages, soft drinks and sugar-sweetened beverages
Regular intake of sugar is very unhealthy and harmful. Sugar is half content of glucose and another half content of fructose. When there is a heavy consumption of sugar, then liver gets overloaded with fructose then the liver is forced to turn all the fructose into fat. Due to large amounts of fructose, it leads to fat accumulation in the body, mostly in the abdomen and belly.
Hence, to reduce the excess fat and reduce weight, it is advisable to stay away from drinks and sweetened beverages.
3. Regular intake of Protein
Protein plays a vital role in the reduction of weight and to lose the fat. Regular intake of protein is considered as the long-term plan to reduce the excess weight. It is so because it reduces cravings by 60%, boosts your metabolism and helps you to eat fewer calories per day. If losing the fat is your primary goal then adding protein to your regular diet is the most efficient ways to reduce the fat.
It not only reduces fat but also supports you in avoiding regaining weight if at all you have stopped weight loss efforts.
4. Eat foods that are rich in fiber
Studies have proven that eating plenty of fiber rich foods results in the reduction of fat and constitute for weight loss. But the most important thing that you are supposed to keep in mind is that not all fibers help in weight loss. Only those of soluble and viscous fibers have the tendency to reduce the fat. To get more fiber it is suggestible to eat a lot of leafy vegetables and fruits for better results.
5. Spend little time on exercise
A daily schedule of routine exercise helps you to reduce the fat, keeps you fit, helps you live long, supports you to lead a healthy life. It also keeps you away from the disease. The health benefits of daily exercise are beyond the expectations. Some of the aerobics and cardio exercises such as walking, running, swimming, cycling, etc. have an impact on the health of the reducing weight.
It is suggestible to have 30-45 minutes of daily exercise to keep you away from overweight and support you in reducing the weight.
6. Keep yourselves away from stress
It is advisable to keep yourself away from stress, because when you are in stress adrenal glands produces stress hormones known as cortisol. Researchers state that high cortisol levels in the body increase appetite and inhibit body fat storage. It is suggestible to keep yourself away from stress by engaging continuously in the activities that give you pleasure so as to reduce the fat in the body. Some of the other useful ways that keep you away from stress include yoga, meditation, listening to music, reading books, long drive and walk in the evening, etc.
7. Have a good sleep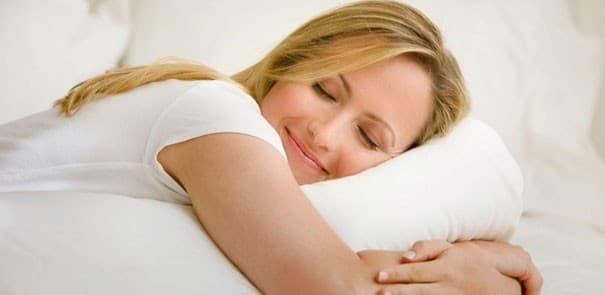 Insufficient sleep can also have a heavy impact on the body weight. Studies have proven that people who do not get sufficient amount of sleep subjected to gain weight than those people who have a good sleep. It is suggestible for those individuals who are obese to have around 7-9 hours of sleep. Sleep impacts not only excess weight but also other health problems. Hence it is advisable to have a good sleep so as to keep you away from other health diseases.
8. Consumption of Omega 3 Fatty Acids
Fish oil supplements are rich in Omega 3 Fatty Acids. This Omega 3 Fatty Acids protects you from diseases and helps you to reduce your body fat. For those people who suffer from Fatty liver issues, it is suggestible to them to have fish oil supplements of omega 3 fatty acids that help in reduction of the bulky liver and abdominal fat. Hence regular consumption of Omega 3 Fatty Acids twice a week results in the reduction of excess fat.
9. Apple Cider Vinegar
It has health benefits to cure many infections and disorders even at home. Adding apple cider vinegar to our diet helps to lower the sugar levels. A study states that regular consumption of apple cider vinegar per day supports the weight loss to an extent.
10. Drink plenty of Water every day
Drinking water helps you by keeping your body hydrated for a long time. You can drink water when you feel craving thereby avoiding carbohydrates and fats intake, drinking water doesn't add weight to your body. In fact, drinking plenty of water cleanses your body and helps you in reducing the excess weight. For those people who are tending to reduce weight it is suggestible to drink 3-6 liters of water per day for best results.