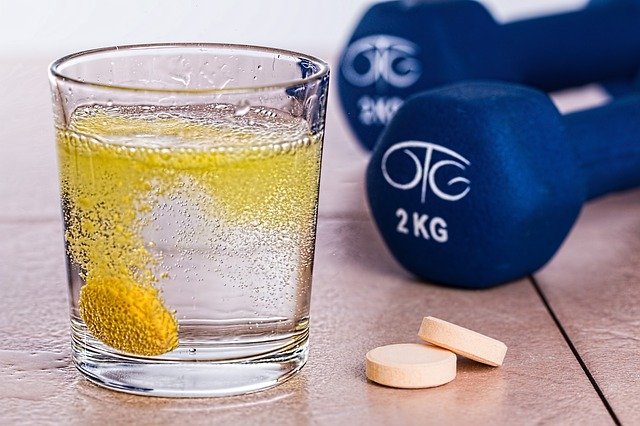 Are you one of those people who only go to the doctor when something is seriously wrong? Do you think that preventative care is a waste of time and money? Most people don't take their health seriously until they experience problems. By that time, it might be too late. The best way to stay healthy and prevent health problems is by following experts' advice. This article will discuss 7 tips to take your health seriously. Following these tips can improve your overall well-being and reduce your risk of developing chronic diseases. Without further ado, here are the tips.
Use Supplements to Boost Your Health
Supplements can help fill in the gaps in your diet and provide nutrients you may not get enough of. For example, taking a vitamin K supplement can help prevent bone loss if you don't eat enough leafy greens. If you don't eat fish, taking an omega-three supplement can improve your heart health.
There are many different types of supplements, each with its own purpose. For instance, 9 of the best glutathione supplements can help you improve your health in various ways. These antioxidants can help reduce inflammation, improve liver function, and boost your immune system. You can also take probiotics for gut health. These supplements can help increase the good bacteria in your gut, improving digestion and nutrient absorption. They can also help boost your immune system and reduce inflammation. Talk to your doctor about which supplements are right for you.
Exercise Regularly
You don't have to become a gym rat to reap the benefits of exercise. Just 30 minutes of moderate exercise most days of the week can improve your cardiovascular health, help you lose weight, and increase your lifespan. If you can't find 30 minutes in your day, break it up into smaller chunks of time. Three ten-minute sessions throughout the day can be just as effective as one 30-minute session.
There are many different types of exercises you can do to get active. You don't have to go to the gym to get a good workout. Taking a brisk walk in your neighborhood or riding a bike are all excellent forms of exercise. Swimming is a great workout for your whole body if you enjoy being in the water. You can also try at-home workouts using your bodyweight or fitness equipment.
Get Plenty of Sleep
Most people need around eight hours of sleep per night. However, some people need more or less sleep, depending on their genetics and lifestyle. If you're not getting enough sleep, you may be at a higher risk of developing chronic diseases such as obesity, heart disease, and diabetes. You may also be more likely to get sick if you don't get enough rest.
There are a few things you can do to improve your sleep quality. First, establish a regular sleep schedule and stick to it as much as possible. This means going to bed and waking up at the same time each day, even on weekends. You should also create a relaxing bedtime routine to help you wind down before sleep. Avoid using electronic devices in the bedroom and try reading or taking a bath instead. Creating a cool, dark, and quiet environment in your bedroom can also help you fall asleep and stay asleep.
Eat a Healthy Diet
Eating healthy foods is one of the most important things you can do for your health. A healthy diet includes plenty of fruits, vegetables, whole grains, and lean protein. Limiting unhealthy foods, such as processed meats, sugary drinks, and refined carbohydrates, is also important.
You don't have to eliminate all your favorite unhealthy foods completely. However, it's important to eat them in moderation. For example, you can still enjoy a burger and fries from your favorite restaurant, but you may want to skip the soda and eat a salad instead. Making small changes to your diet can significantly impact your overall health. Ensure that you're eating various nutrient-rich foods to provide your body with the fuel it needs to function properly.
Drink More Water
Staying hydrated is essential for good health. Drinking enough water can help improve your energy levels, skin health, and digestion. It can also help prevent constipation and kidney stones.
Most people need around eight glasses of water per day. However, depending on your activity level, age, and other factors, you may need more or less.
If you're unsure how much water you should drink, talk to your doctor. They can help you determine an appropriate intake for your individual needs. There are many ways to increase your water intake. Drinking a glass of water in the morning can help wake you up and rehydrate your body. Keeping a water bottle with you throughout the day can also help you drink more. Adding fruits or vegetables with a high water content to your diets, such as cucumbers and watermelons, can also help you stay hydrated.
Quit Smoking
Smoking is one of the leading causes of preventable death in the world. It's also a major risk factor for many chronic diseases, such as cancer, heart disease, and stroke. If you smoke, quitting is one of the best things you can do for your health.
Quitting smoking is not easy, but it's worth it. Many resources are available to help you quit, including counseling, medication, and support groups. Talk to your doctor about the best way for you to quit smoking. For instance, nicotine-free options, such as e-cigarettes and gum, can help you wean off nicotine gradually. There are also medications, such as patches and pills, that can help reduce withdrawal symptoms.
Reduce Stress Levels
Stress can have a negative impact on your physical and mental health. It can contribute to conditions such as anxiety, depression, and heart disease. Managing stress and depression is an important part of maintaining good health.
There are many ways to reduce stress levels. Exercise is a great way to reduce stress and improve your overall health. Meditation and yoga are also effective stress-reduction techniques. Talking to a friend or family member can also help if you're feeling overwhelmed. Sometimes, it's helpful to talk to a professional if your stress levels significantly impact your life.
Staying healthy is important for everyone. You can do many things to improve your health, such as eating a healthy diet, drinking more water, and quitting smoking. Reducing stress levels is also key to maintaining good health. Following these expert tips can take your health seriously and improve your overall well-being.