So last night you were out with your partner; had a hookup that left you with a passion mark. I'm sure that you will be worrying about that. Here are some easy & simple ways for how to get rid of a hickey fast and prevent in future.
How To Get Rid Of A Hickey Fast?
1.Cold Method
The first way on "how to get rid of a hickey" is the cold methods. The cold methods should be used as soon as you got a hickey. A hickey is nothing but a blood clot under the skin with a bright red mark. Making the affected area cold can reduce the excessive blood flow.
Wrap an ice cube in a paper towel and keep it pressed and slowly move it over the affected area.
Keep it for 20 minutes and take off the ice for another 20 minutes. Repeat this as much as you can for the first day.
Using a frozen spoon is a common way and you can also make use of ice packs instead. Rub the frozen spoon over the hickey until the spoon is no longer cold. Put back the spoon into the freezer and continue with another frozen spoon.
Note: Do not use the ice cube directly on your skin. Always make a layer between the ice and your skin, such as an ice pack.
2.Massage
Inducing the affected area will cause the clotted blood vessels to disperse that leads to the removal of redness of the skin. However, the outline of the hickey may remain, based on how severe it is. Perform a five minute massage sessions with regular intervals for few times and you will notice the hickey disappearing. This is one of the simplest ways in "how to get rid of a hickey".
3.Toothbrush or Comb
Take a soft toothbrush and gently swipe the hickey from inside to outside to generate the blood flow again.
You can also use a comb in the same way to massage the hickey to disperse the clotted blood.
But be careful in not breaching away the skin.
4.Hot Method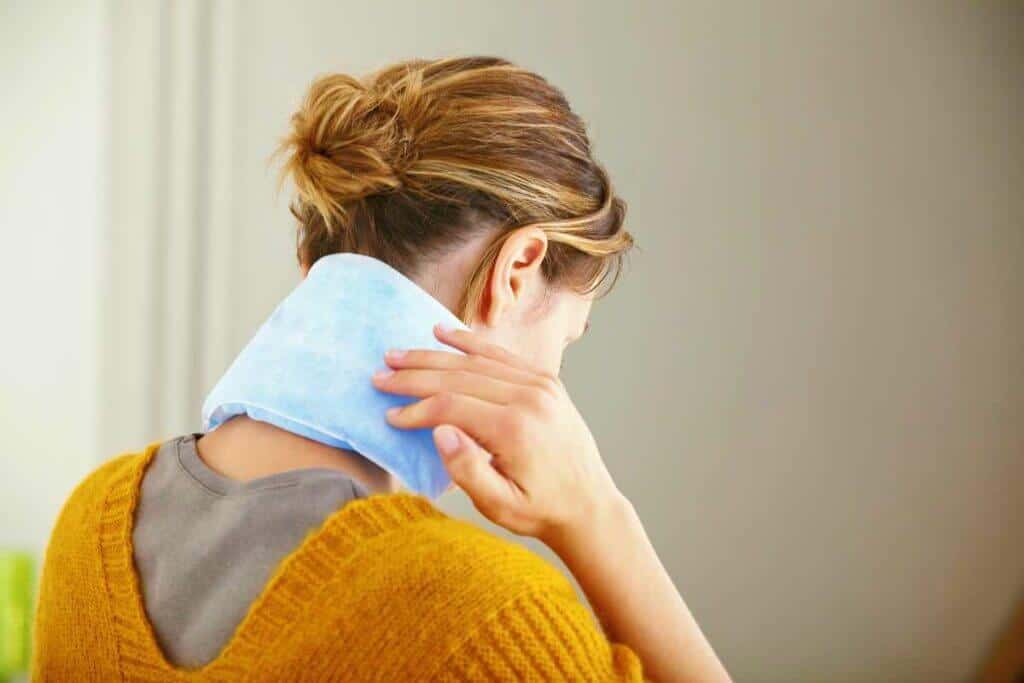 Place a hot water pack or warm compress over the hickey for up to 15 minutes.
Instead of that, you can towel soaked in hot water and place it on the area of hickey. Make sure the towel is not too hot.
Note: Do not use this hot method within 48 hours from when you receive a hockey. The erupted capillaries may not have healed completely and can result in a bigger hickey!
5.Coin Method
Though it is a painful way, it helps you out. But be careful while performing this method and don't make the hickey much worse than before.
Before starting the procedure, stretch the hickey area flat with two fingers.
Now try to remove the hickey by gently scraping it with the edge of the coin. In this method, the clotted blood is broke up and pushed around so that the hickey becomes less denser and less darker, making it easier for your skin to absorb.
Make sure that you are scraping towards outside from the center.
Your skin may turn red after scraping, but will go away within minutes and the hickey too!
6.Vitamin K
Grab some Vitamin K cream or liquid, you can get one from the local drugstore, and rub over the area many times in a day. Though this is a slower method, this will help you get rid of the hickey naturally.
7.Hot Rag
I apply this right after the frozen spoon method, to get rid of the hickey instantly. You can use this if you have a microwaveable blanket, or drench a cloth in hot water, rinse and use it on the hickey. Be careful not to injure the hickey and make it even worse!
8.Tuna Oil
Get a tin of tuna and oil, and apply a layer of this on the hickey. Allow it to remain for 10 minutes, and then heat it for about 5 minutes using a hair dryer. Clean it all off, and hickey ought to be vanishing before your eyes! This method helps you to get rid of a hickey asap.
9. Peppermint / Mint Toothpaste
Peppermint, mint oil based lotions and even mint toothpaste can increase blood circulation, which in turn helps to get rid of the hickey fast. But do not use either of these. If you can't find any mint toothpaste, you could also use peppermint lotion, spearmint oil or peppermint oil instead.
Apply a coating over the hickey spot and it'll start to feel. As soon as the prickling stops, clean the toothpaste with a wet warm cloth.
Note: Do not overdo this method, as it can cause local irritation. This method is best for increasing the blood circulation and dispersing the clot.
10. Green Eyeshadow
Green and red colors balance one another out, and will make a brown or tan appearance. A very light layer of green eyeshade ought to be applied at the center of the hickey, and massaged outwards until the redness is less apparent. Subsequently, a thin layer of conceal can easily wipe out the hickey from scene. This is one of the best methods to get rid of the hickey instantly.
Well if the hickey still appears even after trying all these ways, then you have to hide it using a scarf or turtleneck.
11. Preventing Hickeys in the Future
Though some people might love revealing their hickeys, it can result in troubles often. You can prevent hickeys by making sure that the play is not so aggressive, or the hickeys could be run to an easy to hide area if you wish having them. If there are crucial dates and events approaching, it is better to keep in mind to stay free from hickeys. It'll not just spare you a headache and time, but rather perhaps money as well if you are not wired with the gear required to hide a hickey!
That's it people! Hope you got some useful info on "How to get rid of a hickey fast". Don't forget to leave back a comment.