Many people are at a loss as to which therapist to go to. This is because the field is flooded with many different therapists who specialize in a wide variety of massages.
You may wonder whether you need a medical massage therapist or just a massage therapist. The two may sound the same, but they are completely different. The main difference is what the goal of the massage they give is.
A medical massage therapist offers a patient the medical care recommended by a doctor. The massage is performed for healing purposes.
A massage therapist, on the other hand, offers a consumer service to a client. This is usually done for the purpose of relaxation.
Let us look at the different ways in which the two therapists differ.
Difference Between Massage Therapist And Medical Massage Therapist
1. Treatment Techniques
The treatment techniques used by both therapists are different.
A medical massage therapist uses clinical techniques such as myofascial treatments, deep tissue massage, cross-fiber friction, neuromuscular "trigger point" technique, and muscle energy technique.
a. Myofascial treatments
This is an alternative medical therapy which is said to be useful in cases of skeletal muscle immobility and pain. The therapist does this by relaxing your muscles, improving blood and lymph circulation and stimulating the stretching muscles.
b. Deep tissue massage
This is a technique that is mainly used to treat musculoskeletal problems, like strains and sports injuries. It works by applying sustained pressure with slow, deep strokes that target the inner layers of your muscles and connective tissue. In this way, the scar tissue that forms after an injury is broken up and the tension in muscles and tissue is reduced.
c. Cross fiber friction
This is also known as deep transverse friction. This technique aims to dissolve and reduce the knots and lesions that form in an injury such as tears, fractures, or sprains. This massage technique allows the body to form strong and flexible tissue when applied to the injured ligament, joint, or tendon.
d. Neuromuscular "trigger point" technique
A trigger point is an overstimulated area that is painful. It's called that because it triggers pain. Trigger points are located in tense muscle fibers. The most sensitive point of the ligament is the trigger point. The therapist locates and deactivates them with finger pressure.
e. Muscle energy technique
This is a broad class of manual therapy techniques. Their aim is to improve the function of the musculoskeletal system or joints and to relieve pain. It requires the patient to move his muscles if desired to help with the treatment.
The massage therapist, on the other hand, uses relaxation techniques such as the Swedish deep tissue and circulatory massage.
a. Swedish deep tissue
This is one of the most commonly used techniques. Its aim is to promote relaxation by releasing muscle tension. It can loosen tense muscles caused by everyday activities such as sitting up. During the massage, the therapist uses kneading, long strokes, deep circular movements, and passive joint movements.
b. Circulatory massage
This massage helps to relieve the body and muscles from stress and can improve the mental and physical health of a person. It involves applying pressure, tension, vibration, or movement to different parts of the body. It can be done with hands, arms, or electronic massage devices.
2. Accountability
Medical massage therapists are accountable to the following bodies/institutions
Insurance companies
Patients
Certification boards
State/city licensing boards
IRS/state/local taxes
Independent medical examiners
Auditors
Courts
Attorneys
Massage therapists are accountable to
IRS/state/local taxes
Clients
Certification boards
State city licensing boards
3. Training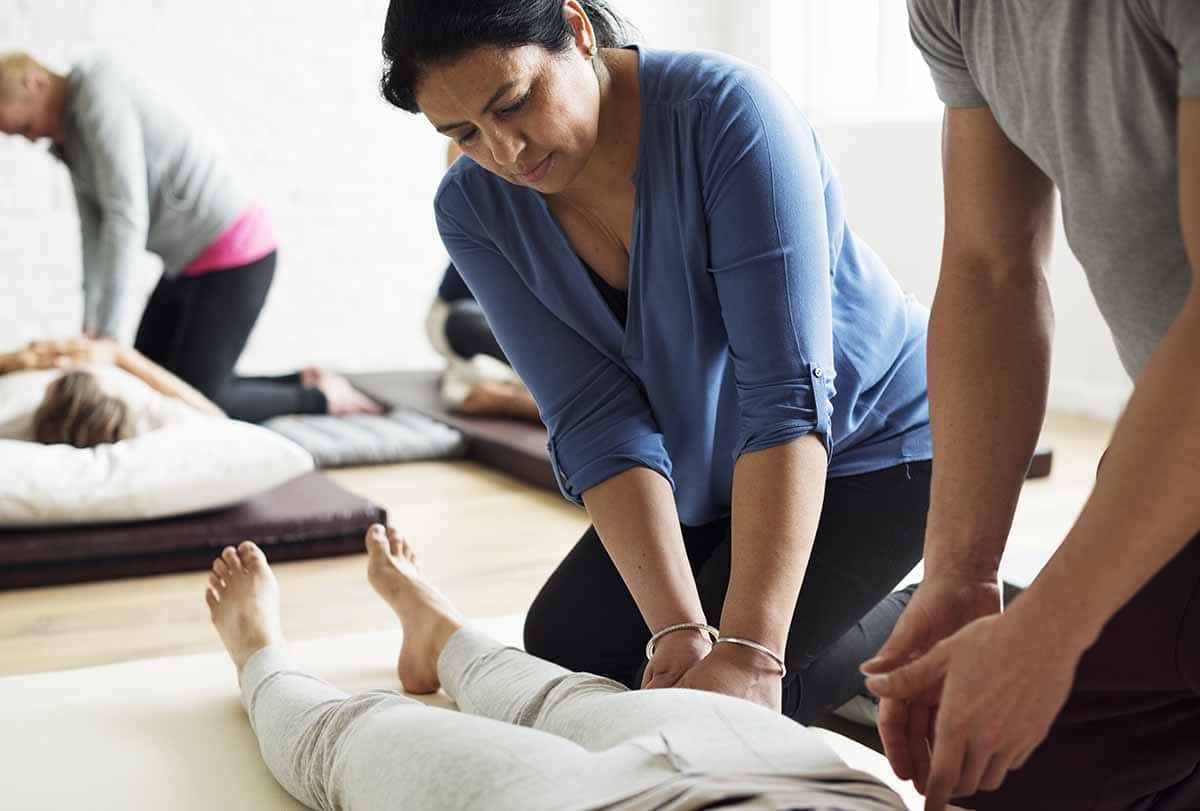 Medical massage therapists must complete a 500-hour basic massage course. In addition, there are further training courses in the following areas:
Pharmacology
Documentation
Medical terminology
Communication skills
Pathologies and contraindications
Orthopedic assessment and treatment protocols.
All a massage therapist needs to do is complete a 500-hour basic certification course.
4. Experience
Massage therapists can start their practice immediately after completing their certification course.
Medical massage therapists require clinical and professional experience. Alternatively, they can do an internship.
5. Other Differences
A massage therapist does not need a doctor's recommendation to look after a client. They work at the client's request. A medical massage therapist needs a prescription from a doctor to care for a patient. This means that it must be a medical necessity for them to care for a patient.
A medical massage therapist needs detailed medical records before they take care of a patient, while a massage therapist does not need a medical background.
A massage therapist can stop therapy when the client is satisfied or his needs are met, while a medical massage therapist can only stop therapy when they have achieved maximum medical improvement.
The massage therapist can be creative because the type of therapy is nourishing. However, medical therapists must follow the procedure, as therapy is a problem-solving process.
The setting of a medical massage therapist is not aimed at comfort, but at treatment. Massage therapists, on the other hand, provide a comfortable and luxurious environment to make clients feel comfortable. Some even practice as mobile massage therapists who care for their clients in the comfort of their homes.
6. Career Growth
Massage therapists may end up learning beauty techniques such as peels and wraps. Some rise to senior positions. Other therapists go into self-employment and work as mobile massage therapists, where they go to clients and take care of them at home.
Medical massage therapists may continue their training. In this way, they could end up in physiotherapy.
Conclusion
The aim of the massages offered by both of these professionals is to make a person feel better and more relaxed. A massage therapist is more of a wellness therapist, who works to relax and satisfy the client without medical problems. The work of a medical massage therapist is healing and focuses on treating a medical problem on the recommendation of a doctor.