Whether you're an amateur photographer or someone who just wants to improve the look of your pictures, one thing is for sure with the Android OS, there are many apps on the Play Store, and most of them are facepalm-worthy. But don't worry: we've created a list of the top 10 best photo apps for Android (both free and paid) that you can get on the Android Market. Together they make up the top 10 best photo editing apps for Android.
Top 10 Best Photo Editing Apps For Android Phone
10. Little Photo
Little Photo is mostly a photo filter application with some basic functions like rotating images and adding frames. You can adjust the intensity of these photo filters to your taste. It's much more convenient to use than other photo applications, but has some functions such as body glow, focal spots, and multiple exposure.
09. Photo Editor
Photo Editor is an Android photo application developed by Macgyver. Photo Editor offers users a wide range of photo editing tools, including automatic hue, contrast, sepia, color adjustment, and much more. The application has a pinch-to-zoom interface, making it easy to make photos look the way you want them to. Edit pictures from your gallery or camera and save them as PNG, JPEG, or on your SD card.
You can get this app on the Google Play Store.
08. Photo Editor Pro
With the Photo Editor Pro photo application for Android, users can get creative by adding clip art graphics, word art titles and speech bubbles. Apply basic photo editing tools like color temperature and contrast, and add amazing effects. When you're done editing photos, share them with your friends on social networks.
You can get this app on the Google Play Store.
07. Rage Comics Photo Editor
The seventh place in our list of the best photo apps for Android goes to the picture editor Rage Comics. Rage Comics and its great memes are hilarious. This is basically just a photo editor with lots of stickers and text functions. It consists of more than 300 meme faces. It has no other special features like other apps on the list, but it is certainly the funniest in the list. If you're here for some serious photo editing apps, you should go for another app, but if you're in the mood for a laugh, it can certainly provide you with some.
You can get this app on the Google Play Store.
06. Photo Grid – Collage Maker
If you want to create beautiful collages, you need to use the Photo Grid Collage Maker application developed by Roid App. This wonderful photo editing application has four different collage makers, including H&W HD, Sketch Guru, Grid HD, and Single HD. Select up to nine images and start editing right away within the app. Photo Grid has a cheesy interface and makes photo editing really easy. It's one of the best photo apps for Android, widely used for creating fun memes.
You can get this app on the Google Play Store.
05. PicSay Pro
PicSay Pro is the paid version of PicSay. Apart from the basic editing functions of the free version, you can adjust the sharpness and the RGB layers of the photo. Other modifications you can make are: smoothing for low quality photo pixel reduction, red eye correction, blur, resizing, amplifying, cropping and straightening, history painting, and more. And on a separate tab, you'll see Add Effects, which includes Image Paste, Distortion, Paint, Artistic Effects, Color Adjustments, Pop Colors, Photo Effects like Faux HDR and Lomo, and a collection of frames and filters. Adding titles, stickers, and speech bubbles is also included in PicSay Pro, but with the added benefit of free font packages. This app even helps to save the edited photos in high quality.
You can get this app for $3.99 from Google Play Store.
04. PicsArt Photo Studio
By installing the PicsArt photo app for Android, users can create collages, draw on photos, select from existing photos, or take photos. Effects include paper, FX, paint splashes, artistic effects, Pop Art, and the ability to make corrections to eliminate red-eye. Enhance your photos by visiting the PicsArt Shop, where you can get free clip art graphics and collage backgrounds.
You can get this app on the Google Play Store.
03. Photo Editor by BeFunky


BeFunky is a simple photo editing application for Android, where you have access to a wide range of editing tools and effects such as exposure, filters, and sharpening. What literally stands out about this application is the amount of editing you can do. By installing this image-editing application, you can really add a lot of effects to your photos, so you can make them look the way you want. This app is widely known and among the highest-rated. There's also a free version, so it's worth checking if it's right for you before you buy the premium version. There are two versions of this app available, one for tablets and one for smartphones.
You can get this app on the Google Play Store.
02. Pixlr – Free Photo Editor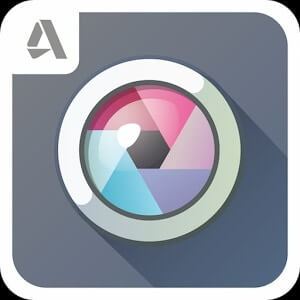 Pixlr Express was developed by Autodesk Inc. and covers almost all your photo editing needs, from basic enhancement, resizing, and cropping to more specialized effects and tools to give your photo that extra edge. Healing Brushes and Auto-Fix offer one-touch enhancements, while additional tools are available for tasks such as teeth whitening and red-eye elimination. Lighting effects and overlays allow for simple dramatic enhancements, while further fine-tuning is possible with color calibration and other tools.
You can get this app on the Google Play Store.
01. Photo Editor by Aviary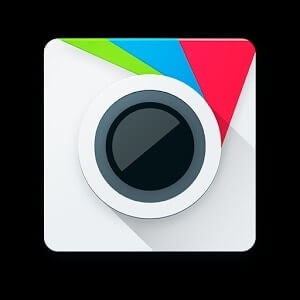 At the top of our list of the best photo apps for Android is Photo Editor by Aviary. This app comes with a bunch of photo editing tools visible in a simple slider interface for easy navigation. The app has all the basic tools such as sliders for brightness, cropping, sharpness, contrast, alignment and color warmth for comprehensive photo editing. A "one-touch" enhancement feature allows you to automatically balance, illuminate, and sharpen colors. Other features include sharpness control and a sensible selection of filters, stickers and frames.
Read Next: 10 Best Tethering Apps For Android