"Sex Scandals are more exciting on the screen and between the pages than between the sheets." Andy Warhol
No matter how powerful, old, and successful celebrities are, the rich and famous cannot hide their insatiable desire for sex and love beyond their married life from the public. Success and fame make it easier for them to have more sex than the average person. But sometimes this "more" sex gets them into trouble; from losing public prestige to being removed from office as President of the United States.
We consume more sex gossip than we practice sex; everyone loves to talk and listen about the private life of others. This insatiable urge has created an industry of sex scandals based on the misery of others and thriving on the mistakes of the powerful. There are a few celebrities who are known only for their scandals and not for their actual bodies of work.
Journalists love to spice up their stories with the marketable ingredient of sex. The spiced up stories also increase the visibility of the people involved. So it's a give-and-take game that benefits both sides. Rivals use sex tapes to embarrass their opponents, while people sometimes make their own tape to get instant fame. Anyway, people love to watch others performing embarrassing and awkward sexcapades.
The Lewinsky sex scandal
This was the most famous sex scandal of the digital age and 24/7 satellite television, which caused an unprecedented amount of media uproar. It was a huge blow to President Clinton, who had already been accused of having an affair with Paula Jones during his 1992 presidential campaign.
Clinton at first denied and then admitted the love affair, but it cost him his presidency; the scandal arose from a sexual liaison between President Clinton and Monica Lewinsky, a White House aide. This led to Clinton's removal from office in 1998, but subsequently to the acquittal of all charges by a 21-day Senate trial. He had to pay the price for these extramarital sex scandals: he lost his license to practice law and was fined $90,000.
See Also: Most Expensive Divorces Of All Time
John F. Kennedy and Marilyn Monroe
At the center of this controversy were two of the most powerful personalities of the time: JFK was the president of the United States & Monroe was the biggest movie celebrity of her time. JFK was described by Robert Dallek as a "compulsive womanizer"; this was confirmed by Kennedy's biographer and his friend George Smathers: "Jack liked girls, he was a great chaser". Dallek wrote in the JFK biography: "Kennedy himself, who could not explain his need for sex with so many women, probably rationalized his behavior as a distraction, comparable to what British aristocrats did, or with the golf, sailing, and fishing that presidents traditionally used to ease tension.
Pamela Anderson & Tommy Lee
There was a time when it was embarrassing for celebrities to have their sex tape made public; today it is a path to fame. In 1995, at the height of her fame, the Baywatch era, a sex tape of Pamela Anderson and her husband Tommy Lee was made available to the public online; the first celebrity sex video ever to spread across the Internet.
They claimed the tape had been stolen from their home; a copy had been made available on the Internet Entertainment Group, a video distribution website. Their attempt to block the tape online failed, leading to a lawsuit with the IEG, which later resulted in a confidential settlement.
Tiger Woods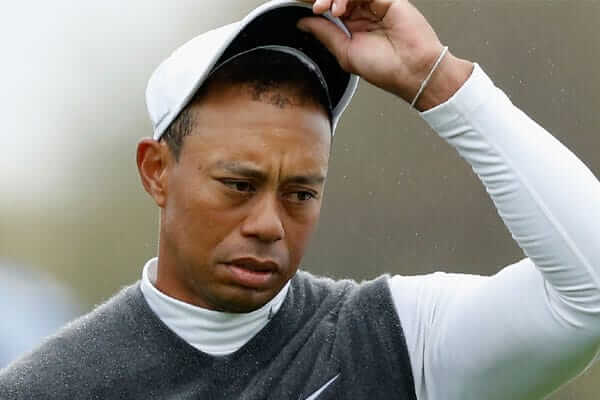 In November 2009, the golf superstar made headlines in the National Enquirer when he was caught cheating on his wife with Rachel Uchitel, the manager of a nightclub. This news was followed by a series of events that finally ended with his divorce from his wife. The effects of his transgressions affected his income, reputation, career, and ultimately his family.
Paris Hilton and Rick Salomon
One Night In Paris transformed Paris Hilton from a little-known hotel heiress into an international star. In 2003 Hilton & Rick Salomon, her boyfriend, recorded themselves naked and released the tape, which became one of the most successful sextapes ever. The video drove the world crazy and helped Hilton achieve international fame.
Interesting: 10 Long Lasting Celebrity Marriages