One of the biggest challenges of the travel trends industry is to offer products tailored to the needs of customers. The world is changing more and more, with technology being an integral part of every experience. 
Tourism consumers are changing preferences at the same rate. And their desires have never been more unconventional, but at the same time, rational and foretelling.
At the doorstep of the new decade, we can clearly see what travel trends are emerging as viral and what will that mean for the whole tourism sector. In the following lines, check out seven travel trends that reshape the way we go traveling
7 Travel Trends That Will Reshape the Next Decade
1. Combining Traveling with Treatments
Thanks to the internet's potential for travelers worldwide, they are more confident when seeking advanced or cheap health care abroad. Over time the travelers have become more and more informed, more 'empowered,' and more qualified to organize their trip independently.
Although there are still clients that rely on travel agencies that organize their entire vacation, customers who prefer to contact the agencies once they have opted for one or more health treatment bookings are booming.
On many occasions, the agencies have been forced to compete in the market through prices. However, this consumer does not precisely seek to analyze tourist products for their expenses.
This traveler will study the tourist options that best suit its needs. Such is the quality of the healthcare system or the overall cost of the whole treatment.
And it is precisely consumer demand that highlights the evolution it is having in recent years. After decades of tourism focused on the summer period and on the seafront. Travelers are in search of genuine authenticity and purpose for their travel.
They look for different destinations, such as areas far from the big tourist centers, and products that allow them to live unique experiences, connected to the authenticity of these different places. But also, remember that holiday for the treatment that they always dreamed of.
A beautiful example would be the charming place of Beaconsfield, where numerous arrivals come for beauty/botox and dental treatments in one of the prestigious clinics. You can view the clinic website and see for yourself why it is a trip to London so much better if it involves the treatment for a smile that you have always wanted…
Basically, both the destination to visit, as well as the health treatments that the traveler can perform there, are the two critical factors of this travel trend.
2. A Sustainable Holiday in Lesser-Known Places
In a world increasingly aware of sustainability issues, travelers are increasingly involved in finding options that reduce the negative impact on the environment. The prominent tourist centers of Europe, although they dedicate their resources to keep their cities and environments clean, are noticing today the consequences of tourist massification.
And that the travel consumer also tastes it. While mass tourism is still in force and with a broad audience, travel agencies that want to reach a more demanding traveler should consider the impact of their prospects on the destination.
That is why the most demanding tourist consumer seeks to get away from the big tourist centers, opting for less crowded destinations. Or choose to stay in the tourist capitals, with the option of visiting local points where there is no tourist saturation.
Bucharest Bachelors solutions are an excellent example of a large enough city with all the usual activities for a bachelor party. And yet far enough away from the massive tourist hordes of famous towns of Europe.
Many chose to spend their weekend of partying in a city that has so little pollution, organic food on every corner, and zero annoying tourists that destroy the whole vacation with their noise.
Modern travelers feel more responsible for their impact on the environment. They will be interested in looking for tourist products that take into account such outstanding values ​​today as sustainability, respect for the environment, security, and even equality.
The demanding traveler wants to be respectful of the surroundings of the destination and the local population, and be able to enjoy their trip without feeling worried about circumstances or threats that endanger their well-being or that of others.
Perhaps it is for this reason that tourism focused on rural experiences, experiences connected with nature, is booming. Not only to know natural environments that have not suffered the urban impact, but they also take it as a way to disconnect from the daily routine, to enjoy a few days without stress.
3. In Search of a Transformation
Another of the trends that are being observed in travelers is their search for experiences that transform them. Which helps them in their personal growth. Although one of the highlights is the need to disconnect from the daily routine, the traveler now contemplates his vacations as a way of living experiences that help him to reflect, to learn, to grow as an individual.
That is why there are travelers who opt for tourist products that include activities to seek disconnection or relaxation. For example, practice yoga or meditation. They are, indeed, widespread practices spread throughout the world.
But when applying these activities in a different environment, travelers consider that they are methods that help them connect with the identity of the destination they visit while taking care of themselves. Other travelers choose to take courses at the destination or even volunteer activities.
Travelers who need to live new experiences opt, for example, for destinations little explored by international tourism. Few corners remain undiscovered on our planet, but some travelers want to experience their transformation as 'adventurers' doing activities in remote places.
On the other hand, some travelers repeat visits to known destinations. The transformation is lived looking for experiences that have not yet lived in that place. This is usually more common on short trips, such as weekend trips.
4. Alone or in the Company?
People traveling as a couple or in a group primarily seek to strengthen their ties. For example, it is more common for couples to look for tourist products where they can be more active. The feeling of adventure, fun, of adrenaline, gives them not only personal entertainment but experiences that they share, and that helps them strengthen their relationship.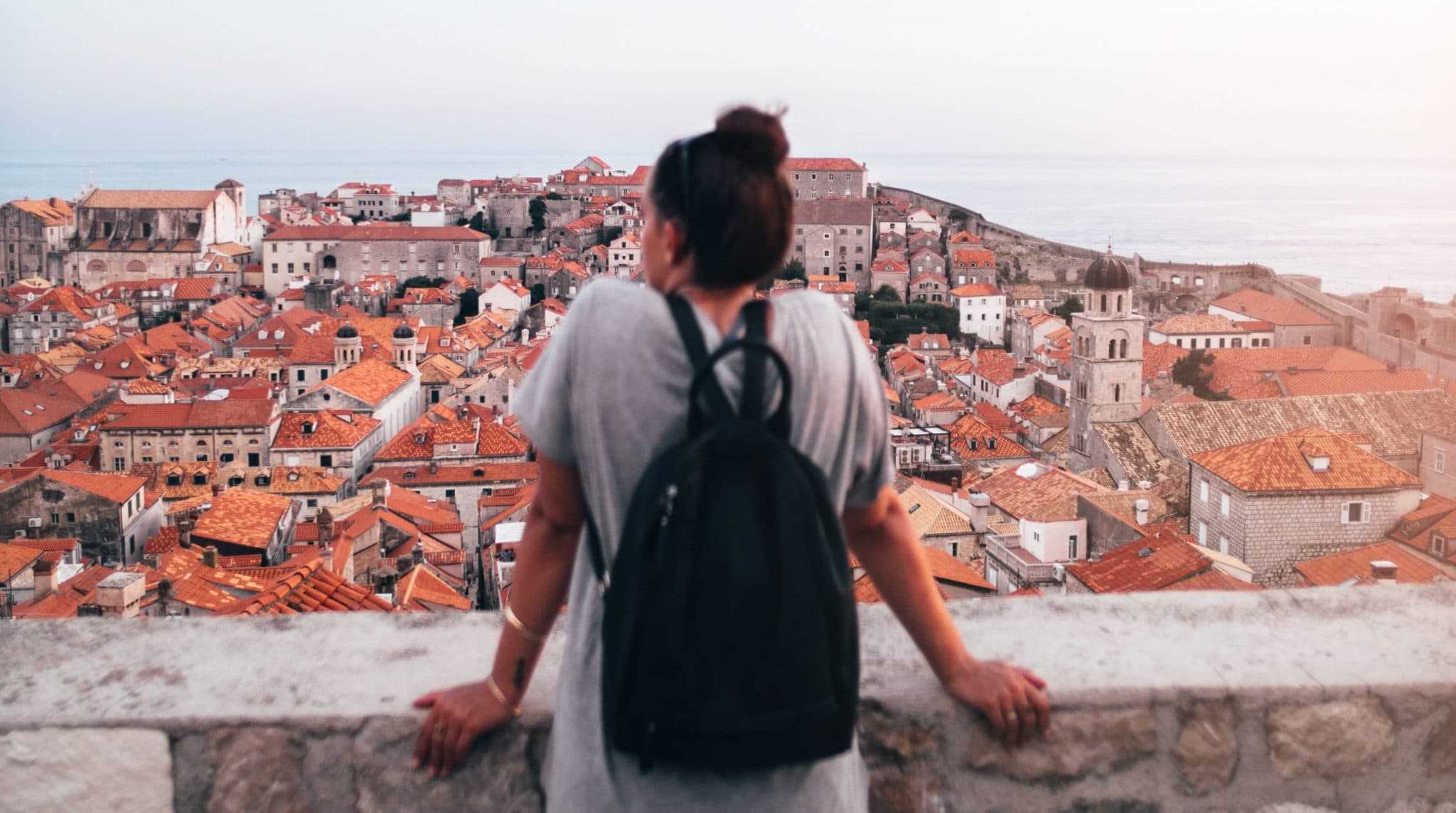 On the opposite side, thanks to the 'empowerment' of the traveler to make their decision. More and more tourism consumers are choosing to travel trends alone. This allows greater freedom to select a destination, accommodation, dates, and above all, freedom to choose the tightest self tourism product itself.
5. 'Millenials' and 'Baby Boomers'
Today the favorite public group of tourism workers worldwide is the so-called ' Millennials,' named for having been born approximately between 1981 and 1995, in which technology began to be an essential part of their lives. Precisely because they are the first generation to experience the technological boom, they are the ones who best know how to use the internet to plan their trips.
Worldwide, some quarter of international trips are made by people between 15 and 29 years old, therefore, popular 'Millennial's'. And this percentage continues to increase. Many expect that in the next five years, the Millennial's will become 50% of international travelers.
This is not only due to pleasure trips but also to the fact that many 'Millennial's' are entering the field of business trips.
In the case of the ' Baby boomer ' generation (born between 1946 and 1965), they belong to an older age group, which means that not many share the same information search trends that Millennial's have. This group of consumers does tend to continue to rely on travel trends agencies to organize their entire vacation.
However, they do share specific interests with the 'Millennial's.' For example, personal growth, balance and enjoy your freedom. That's why these customers are drawn to those tourism prospects that make them regain that youthful, inspiring spirit.
6. The Relationship with Technology | FOMOs and JOMOs
So far, you can imagine that the latest technologies have had a significant impact on the tourism sector. Above all, in the pre-purchase phase. However, once it is time to take your bags and leave your home, there are two types of attitudes that are standing out in the tourism sector.
A tendency is to go on vacation, but continue to be connected to the world through smartphones.
The phenomenon of being afraid of missing the things that happen on social networks now has a name: 'Fear of Missing Out' (FOMO). This is why many companies take advantage of this trend to continue maintaining contact with their customers through their social networks.
On the opposite pole are those who precisely use their vacations to disconnect from the stress of the virtual world. These customers, with the name of 'Joy of Missing Out' (JOMO), disconnect from their 'smartphones' to enjoy their free time, and especially their privacy. And due to the technological world in which we live, more and more travelers are choosing JOMO proposals.
That is why companies are also committed to experiences specially prepared for this digital disconnection. And these proposals mainly include a more significant interaction of the company's staff, to offer more human contact with the tourism product.
7. Interest in Local Culture and Customs
Precisely for the interest of travelers in connecting more with the destinations they visit, they prefer to perform other different activities.
Instead of looking for experiences focused on the broad masses of tourists, the most demanding travelers prefer to live authentic and local adventures.
From cultural visits were educating about the history and customs of the place, to gastronomic routes to taste the local products.