If you've read the news lately, you would have likely heard about the terrorist group known as ISIS.The gang that's been creating violent events all around the parts of Iraq and Syria has not just caused death and holocaust, they have also stimulated a lot of confusion.
One of the most lurid developments in the Middle East has been the rapid growth of the Islamic State of Iraq and Syria (ISIS) as a leading terrorist threat all over the world. ISIS activists conquered Iraq's second largest city, Mosul, in a lightning-fast violence.
Lots of reports coming out from Syria, Iraq and surrounding countries point to the gruesome rise of ISIS forces, implying that mass murders, torture and other cruelties have been a normal event within the borders of the ISIS. The ISIS activists have obtained pledges of loyalty from fighters and terrorist groups all over the world and have caused enormous bomb explosions, killed lots of soldiers and civilians, beheaded many western hostages, enslaved women and children, and driven hundreds and thousands out of their households.
Alongside all these atrocities, there are some little known facts about ISIS that you should know about, and I have listed some of them below.
1. ISIS is Destroying Historical Monuments
Several invaluable historical sites were seized and destroyed by ISIS fighters because the worship of idols is considered a dangerous religious sin. These historical sites have been designated as idol memorials by ISIS leaders, so they order the demolition of these historical monuments as a religious duty.
Archaeological sites and museums, many of which date back to around 3,000 BC, were looted, drilled, and destroyed with bulldozers and forge hammers. Among the devastations are the Ninevah Museum in Mosul (the second largest museum in Iraq) and Hatra (a UNESCO World Heritage Site).
ISIS has no difficulty selling sinful idols looted from historical monuments to support their war effort financially, collecting millions by selling antiques on black markets.
2. ISIS is Recruiting Children
A video released by ISIS in January 2015 portrays a boy as a child soldier who shot two hostages, who were accused of being Russian spies. ISIS recruits boys and trains them as soldiers in special camps. These child terrorists are used as executors, suicide bombers and human shields. ISIS portrays its child fighters as "cubs of the Islamic State".
3. Obama is Blamed for the Growth of ISIS
There is a fierce political dispute over whether the Obama administration deserves the blame for the rise of ISIS. The dispute revolves around the fact that President Obama did not do well in extending the Bush era military agreement with Iraq, which required the withdrawal of all US forces from Iraq by the end of 2011.
The government tried and failed to reach agreements that would have allowed the US to leave some troops there.
4. They Use Social Media to Recruit Soldiers
Imagining that the world's most dangerous terrorist groups recruit soldiers through websites and social media networks such as Facebook, WhatsApp, and Twitter is worrying on so many counts. According to one report, one of the main recruits of ISIS, Areeb Majeed (Mumbai, India) had killed more than 50 people in less than 6 months. He was merely a college dropout when he was recruited.
5. ISIS Earns Millions per Day
The advanced military and media campaigns of ISIS need a lot of money to run. Military personnel need to be fed, instruments need to be repaired and media parties demand astronomical sums for the production of professional quality videos.
To overcome its financial problems, ISIS has built up several sources of income to replenish its war fund. Huge bonanzas consist of a cash injection of $425 million stolen from a bank in Mosul, while usual fund profits include criminal activities such as daylight robbery, donations from wealthy supporters and the sale of historical artifacts. ISIS is known to be the richest terrorist group in the world.
6. ISIS Issued a Brutish Guide for its Soldiers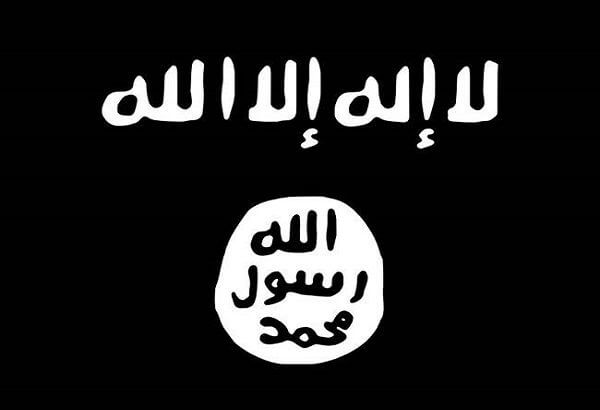 ISIS ideologues published a brochure describing guidelines for how their soldiers should treat the enslaved women in their custody. The guidelines state that it is permissible to tie up any "sceptical" woman and have "immediate" sexual intercourse with her if she is a virgin. But if she is not, it prescribes that "her uterus must first be cleansed". There is not much in there about what this actually means.
Also Read: 8 Interesting Facts About Death In Hindu Mythology
7. Pilots Dropped Supplies Instead of Bombs
In September 2014, ISIS militants received an unexpected surprise delivery of ammunition, food and water. The supply was accidentally dropped by inexperienced Iraqi military pilots.
The Iraqi media claimed that the supplies were actually intended for Iraqi soldiers fighting the terrorists and were accidentally dropped on the fighters' territory.
Image Credits: viralnova.com, oddee.com