Financial planning is essential for everyone. It helps to maintain a stable cash flow. And it can always happen that people need capital for professional and personal reasons. Sometimes loans are needed to settle an outstanding payment for business and much more. Personal loans can give you the financial help you need in different life situations. These situations vary from home remodeling to consolidating your credit card. Personal loans can also be a way to generate credit and help you make a purchase that you could not otherwise have made with the funds available.
However, a personal loan can also add to your total debt burden. It is therefore important to do the best research and then work with a service provider. And nowadays, several companies allow you to choose the best loan according to your needs and preferences. Do you need a personal loan? If so, here are some of the basics of personal credit that will help you make the best decision before you apply.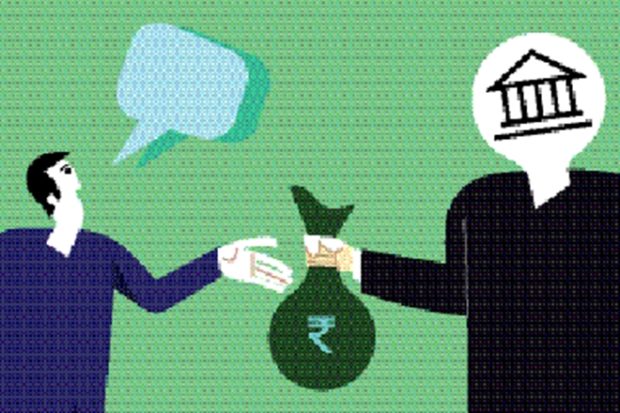 Personal Loan Basics You Should Know 
Interest rates can be very low compared to your credit card 
People with a good credit rating can expect average credit card interest rates, which are usually above 10%, While people with bad credit often have an interest rate of almost 20%. This is sometimes even more or slightly less. For personal loans, you will probably be charged an interest rate of 10%, even if you have a high credit rating. To find out more about this, you can contact names such as Liberty Lending and similar. Any professional company will provide you with the necessary professional help.
Sometimes, personal loans don't get collateralized
There are various aspects of personal loans that might make you think about certain issues. For example, it is possible to get a loan for a brand new house or car with interest rates ranging from zero to almost 4%. If you compare this to the interest rate on a credit card loan, you will find that the latter is much higher.
The main reason for this is that home and car loans are usually "collateralized". This indicates that there is a physical good or item that the lender can confiscate from you if you do not repay the loan. The same applies if you are in arrears with the repayment of your loan. For example, if you suddenly stop paying for your car, your car must be confiscated. At the moment when we refer to unsecured personal loans, there is no effective concept of "collateral". The lenders take a high risk here by providing you with the capital. They may therefore charge you an additional interest rate to protect them from the threat.
Essential Read: 5 Best Places to Visit in Utah, The Wild West of USA
These loans might come with a specified fee amount
The APR (Annual Percentage Rate) and the interest rate are two different concepts! In simple terms, the interest rate is the initial cost of borrowing the loan, which is not added to the fees. On the other hand, the Annual Percentage Rate is the expenditure for the purchase of the loan in addition to the additional costs charged by the lender. For example, a lender might say that your interest rate is set at 8%. However, after that, they could end up costing almost 3% handling fees at an interest rate of 11%. It is therefore essential to carry out basic research on your loan.
Under the TILA (Truth in Lending Act), lenders are required to share the annual percentage rate of charge. And you must use this figure to compare loans. Make sure that you check your APR as well as the interest rate before you team up with a moneylender.
Sometimes personal loans reflect on the credit report and impact the credit score
Similar to student and credit card loans, personal loans are reported by a moneylender to all credit bureaus. This may also be reflected in your credit report. If your payments are made on time, you can contribute to a favourable credit rating, as the report is extended by a credit line. It also gives you a positive repayment history. On the other hand, if you miss your payment, you can also damage your credit rating.
You should always keep a payment plan ready
Make sure that there is a repayment plan for you before you take out a personal loan. For example, you could get a loan amount for your housing improvement with a monthly payment of $500. Do not just apply for and sign the loan! There is more you can do. Just take a look at the budget and find out where you could get an extra $500. It is important that you manage your budget well. That's why it's necessary for individuals and business owners to make sure that there is sufficient income to meet the liability. This should be done despite a very tight cash flow scenario.
Also keep some extra funds for possible emergencies. You should do this before you apply for a loan. This will ensure that you have all the resources to make the necessary repayments.
Simply put, a personal loan can be a fantastic process for raising capital to buy a thing that requires an immediate prepayment! The question is whether and when you can repay the full amount with your existing budget for a short period of time, for example between seven years. But applying without preparation is not a wise move. It is important to have a repayment plan ready.
You will also need to study some of the basics of personal loans and moneylending to make sure that you can go through the process well. To do this, you can start by referring to the five key aspects of personal credit discussed above, and then make an effort to contact a service provider and sign up.
Read Next: Top 101 Financial Secrets You Should Know Before 30