It can be challenging to lose weight. There are so many different theories on what causes obesity and how it can be prevented that it's hard to tell which one is the most effective. One thing that has been proven repeatedly is that a healthy diet plays a massive role in weight loss. Keeping this in mind, this article has compiled four additions you should make to your diet if you're struggling with losing weight!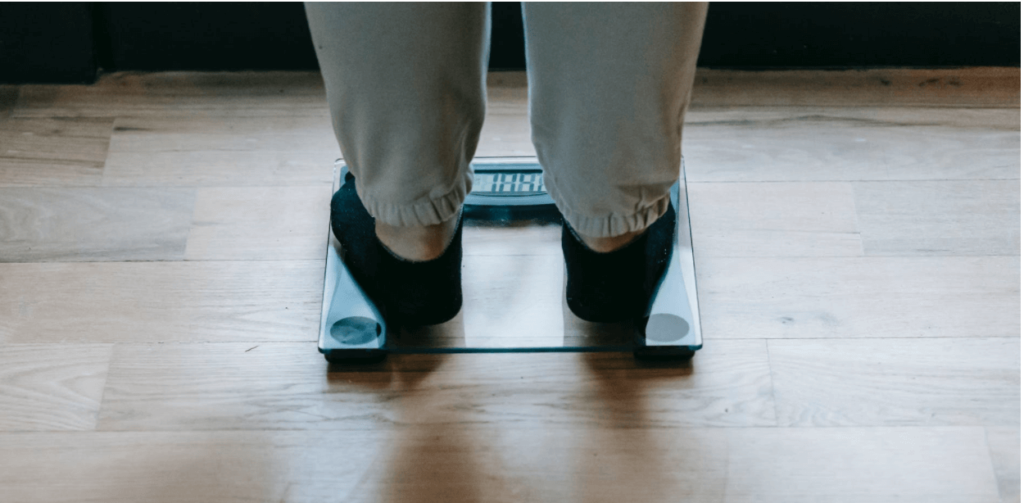 1. Eat more vegetables and fruit
The journey to lose weight doesn't end at the finish line. It is a lifelong commitment to maintain good habits and stay active. One of the most critical parts of this process is ensuring that you consistently eat healthy, nutrient-dense foods.
A diet rich in veggies and fruit will give your body what it needs to remain strong and full of energy—helping with weight loss along the way!
Fruit:

The natural sugars found in fruits provide fuel for your muscles without spiking blood sugar as refined carbs or fats do–which means they won't lead to an energy crash later on down the road, either. Plus, fruit provides antioxidants, fiber (including pectin!), potassium, vitamin C, calcium folate B vitamins such as riboflavin, niacin, and thiamine.

Vegetables:

Vegetables are an excellent choice for weight loss because they're low in calories, high in fiber to keep you feeling full longer, and rich in vitamins and minerals that can help regulate your body functions. The nutrients found in vegetables also provide sustenance for the immune system when it needs some extra support. Broccoli, Brussels sprouts, cauliflower cabbage, and spinach contain essential antioxidants such as beta-carotene (a form of vitamin A), which helps protect cells from damage caused by free radicals!

Baked Potato:

Potatoes are one of the most popular vegetable choices on earth–and with good reason! They offer more potassium than bananas do, are a good source of fiber, and contain antioxidants that can help prevent cancer-causing substances from damaging the cells in your body.

Full Fat Dairy:

It's essential to get enough calcium for strong bones, teeth, and muscles. It comes down to it, though, fat-free dairy products don't provide you with all the nutrients you need! Instead, make sure that you choose full-fat dairy options like whole milk, yogurt, or cheese–or try cottage cheese on top of an apple salad instead of sour cream. Your taste buds will thank you later.
2. Include a Smoothie
Although the magic of a glass of smoothie is often debated, a good one can be an excellent addition to your diet. Smoothie is great for breakfast because it's fast, and you don't need utensils or plates if you eat in the car or on the go. It makes it easier to get all of your fruit servings every day, too!
The best part about adding a healthy smoothie as part of your weight loss plan? Not only do some studies show that liquid calories aren't as satisfying. Hence, people drink less when following low-calorie diets, but drinking anything cold before lunchtime will help digestion by stimulating stomach acid production.
A healthy smoothie also has plenty of fiber, which helps ward off hunger pangs. Adding high-fiber foods like oats, chia seeds, and flax to your diet can help you lose weight faster. If you want to make your smoothies effective for weight loss, add one of these high-fiber foods to every smoothie you drink. You can find helpful recipes on how to prepare your smoothie for weight loss. It will help if you take your smoothie on an empty stomach.
3. Add more protein to your diet
Another effective way to lose weight is to add more protein-rich foods to your diet. Protein takes 
longer for the body to digest, so it will keep you feeling full and satisfied for a long time after eating. The added benefit of reduced hunger leads many people to try to lose weight or maintain their health to figure out that they can eat less without feeling hungry all the time (or even knowing why).
Protein also has other benefits: It helps repair tissues in the body, reduces our appetite by making us feel fuller faster, and increases muscle mass (muscle burns fat!). That means we're not only losing weight but now building lean muscle too!
Some high-protein options include eggs, dairy products like cheese and yogurt; lentils, black beans, peas; soy products like tofu and tempeh; meat such as chicken or turkey breast, fish, beans (chickpeas), eggs.
4. Eat healthy fats
Healthy fats are critical players in weight loss because they're such calorie-dense food. The Journal of Clinical Endocrinology and Metabolism reports that healthy fats contain nine calories per gram, while protein contains four and carbs or sugar have just four each.
Among the foods with healthy fats are avocados, olive oil, nuts, and seeds.
The next time you're looking for ways to help your weight loss goals, consider adding these four foods into your diet. You'll be glad that you did!