It is quite easy for you to go out and dine in a good restaurant. It barely costs even a few dollars, but have you ever tried to know how much it costs to eat in the 10 most expensive restaurants in the world? If no, then there is something to read. You will be shocked at what it costs to eat one meal at these places. If you really want to eat a meal in these exclusive restaurants, you should have a heavy wallet.
10 Most Expensive Restaurants In The World
10. Alain Ducasse At The Dorchester, London
Cost: $289 Per Head
This expensive restaurant is located in Dorchester, London. Chef Alain Ducasse runs this restaurant, while executive chef Jocelyn Herland determines the menu. His menu consists of 7 seasonal courses, which also includes some appetizing dishes such as Irish Sea urchin, sautéed baby squid, crayfish veloute, etc. f you're a tourist, it's worth visiting this restaurant. Meanwhile, here are a couple of other things to experience in London.
9. French Laundry, California
Cost: $300 Per Head
Credit: wikipedia
The chef and well-known food connoisseur Thomas Keller runs this restaurant and is so successful that it has become one of the most expensive restaurants in the world. If you reserve two months in advance, you might be lucky enough to try some of his dishes. The demand for this restaurant is really enormous. It uses exquisite ingredients, which is the main reason why every meal becomes a masterpiece.
8. Hotel De Ville, Crissier, Switzerland
Cost: $318 Per Head
Credit: wikipedia
This is a 3-Michelin starred restaurant run by a man and a woman: Benoit and Brigitte Violier. They have some characteristic dishes that make it feature on the list of the most expensive restaurants in the world.
7. Ithaa, Maldives
Cost: $320 Per Head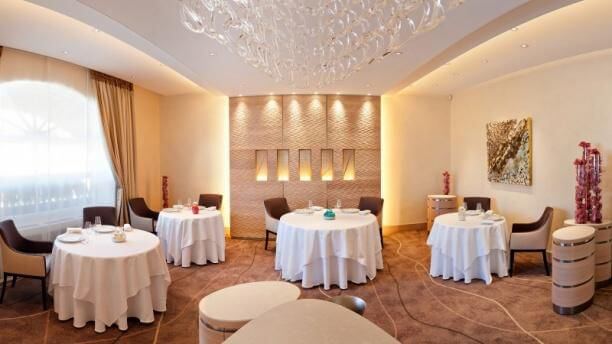 Credit: trendland
Food is not the only reason why a restaurant is so expensive. The type of interior design also plays an important role. And Ithaa boasts with pride. This restaurant is located in the Maldives and is exactly 16.5 feet or 5 metres underground. It has a 180 degree coral reef view and the food is simply fantastic! Enjoy some exotic dishes in the first underwater hotel in the world and know how it feels.
6. El Bulli, Spain
Cost: $400 Per Head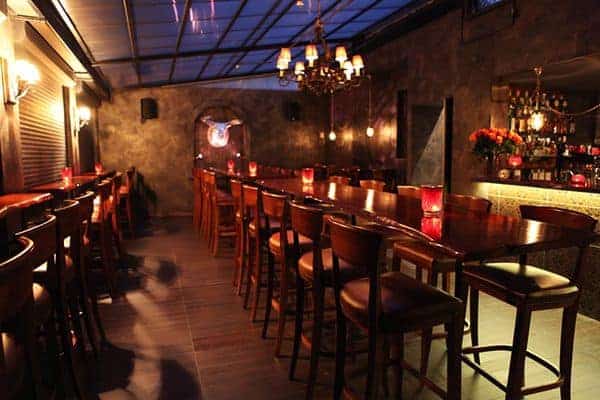 Credit: emirates247
This is another of the most expensive restaurants in the world with 3 Michelin stars. A meal at this place would cost you $400. A chef called Ferran Adria runs it and is known for inventing fresh and exotic dishes. This is why he charges so much for a meal. This restaurant has something unique about it: it only opens during a certain period of the year, for example from 15 June to 20 December. If you want to eat here, you have to reserve the seats. As soon as the current season ends, bookings for the next season are taken on a specific day. One season can accommodate about 8000 guests, but you will be shocked by the number of requests they receive. Take a guess. About 2 million! The last season of this restaurant closed on 30 July 2011, but this year, 2014, it will soon open with fresh food. Hurry up!
5. Maison Pic, Valence, France
Cost: $445 Per Head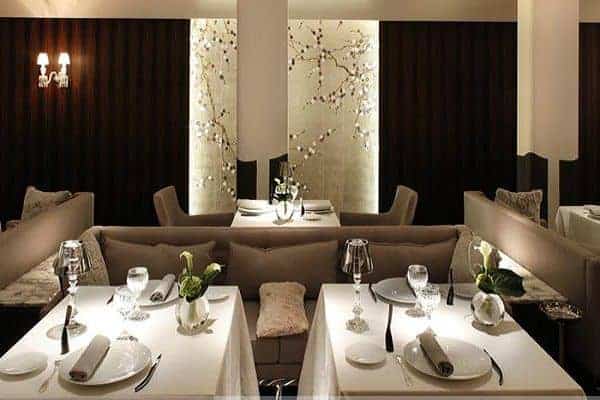 Credit: luxurysquad
This is another of the most expensive restaurants in the world, where a meal costs $445 per person. This French restaurant is located in Valence, France, and has been awarded 3 Michelin stars. This place is legendary because it has been there for generations. At present, the cook, Anne-Sophie Pic, prepares all the menus and dishes, just like her father Jacques Pic and her grandfather Andre Pic did before her. Anne adds a few twists and turns to her classic food, and that is why her dishes appeal to customers.
4. Masa, Manhattan, New York City
Cost: $450 Per Head
Credit: hg2newyork
Masa is actually a Japanese restaurant, but is located in Manhattan, New York. Chef Masa Takayama opened it in 2004 and it is still considered one of the most expensive restaurants in the world. You can even reserve the seats in advance, but let me warn you: if by chance you cancel them, you will be charged $200 per person. Their dishes are extremely delicious. It is also a 3-star Michelin restaurant, so it costs about $450 per person.
3. Aragawa, Tokyo
Cost: $450 Per Head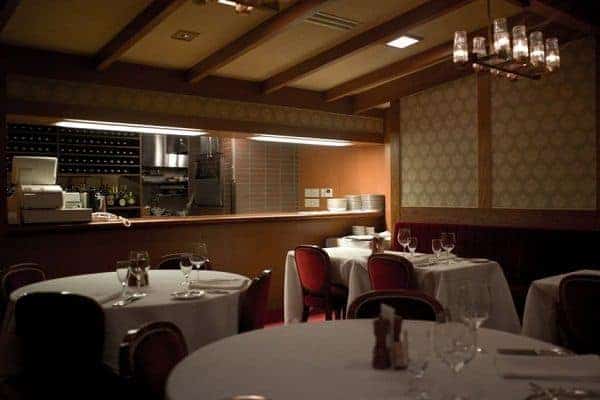 Credit: blog.sagmart.com
If you think that Japanese people might not be able to grill good steaks, you are sorely mistaken, because the Aragawa restaurant in Tokyo is Japan's perfect place to eat steaks. But let me warn you – fill your pockets properly. Their main meal alone costs 450 dollars. Nevertheless, it guarantees you that your meal will be 100% unforgettable.
2. Le Meurice, Paris
Cost: $509 Per Head
Credit: kiwicollection
Another of the most expensive restaurants in the world is none other than Le Meurice in Paris. The popular chef Alain Ducasse masters the art of putting together an expensive menu. His evening menu costs about $509 per person, but his lunch menu is quite cheap at $174. Regardless of the cost, the food he serves is phenomenal, and for this reason you will see people who don't care about spending so much money having a great meal here.
1. Kitcho, Kyoto, Japan
Cost: $600 Per Head
Credit: greatnewplaces
This is the most expensive restaurant in the world. Kitcho costs $600 per person and often makes you think before you enter – you need bigger pockets indeed! This restaurant is very exclusive and belongs to an award-winning chef called Kunio Tokuoka. He considers food to be art and makes sure he serves what his customers pay for. If you want to experience the authentic Japanese scent and culture of Japan with luxury, this is the place to be.