Have you noticed that the way you start your day determines your mind for the rest of the day? Whether you are a night owl or a morning person, we all start our day at some point. And we all seem to start it in our own way.
Some people go to their electronic devices to check their social media, some people start checking their emails, some people eat or skip breakfast, some people do sports, and so on. There are different ways to start a day.
When you wake up early in the morning, you are more focused, more confident and ready to conquer the world. Your head is free from the tons of distractions and stress that come with a bad start in the morning. After waking up, successful people take some much-needed 'me-time'. They do not check their emails immediately after waking up, but spend the early morning hours preparing for a successful day. So what do the most successful people actually do after waking up in the morning?
10 Morning Habits of Successful People
1. Wake Up Early
Image Credit: www.crankhf.com.au
People who wake up early have many advantages. They sleep soundly, tend to consume relatively few calories, and have the lowest level of depression.
Early risers are also very productive and have time for exercise, breakfast, and other positive morning habits such as reading, thinking and spending time with family.
For the first week, start by waking up five minutes earlier in the morning. Gradually set your alarm clock back a few minutes for each week until you reach your optimal time.
2. Drink A Glass Of Water
Drinking a large glass of water immediately after waking up brings tons of benefits to your health. It will help cleanse your colon and improve your stomach's ability to absorb nutrients.
Hydrating your digestive system as your first morning habit will help you get glowing skin, as water eliminates toxins from the blood. It even increases the production of new muscle and blood cells and helps you lose weight.
3. Make Your Bed
Making the bed after waking up can be the best way to start the day. Making your bed will help you get through the first task of the day. It gives you a small feeling of pride and also encourages you to do another task and so on. At the end of the day, you may find that a small task that you did in the early morning has made you do all the other tasks. When you make your bed in the morning, you will also believe that even small things play a role in life.
4. Exercise Regularly
Few things are more significant than early morning exercise. The feeling of being shaken out of this dazed, sleepy state by effective morning exercise is very refreshing and encouraging. A morning exercise routine not only helps you maintain your fitness, but also helps you keep a clear head. And it doesn't necessarily have to be weight lifting or running on a treadmill, it can also be a little swimming or yoga.
5. Start Your Day With Protein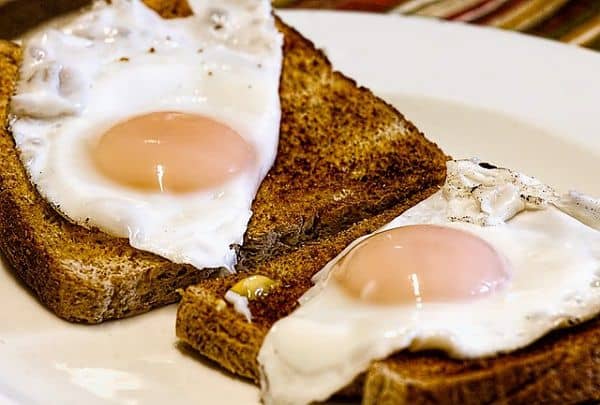 Granola or a smoothie may be a common breakfast, but they are not the best option for the early morning hours. Protein will be the better choice for breakfast, as food is your body's fuel. Try to opt for high-protein foods such as scrambled eggs in the morning. Your digestive system will work much harder to digest it, which will help keep you from getting sleepy, and it will provide you with all the calories you need.
6. Set A Goal Or Two
How often do you start working on something but are not sure what you want to achieve for the day? Probably more than you would like to.
If you set a really precise goal for your day, you will have something to aim for to ensure that you spend your day properly.
It could be something like "finish the customer report" or even "have fun".
7. Never, Ever Snooze Your Alarm
Look, I understand. Your bed is cozy and comfortable and warm, and a few extra minutes of sleep would be nice. However, putting your alarm clock to sleep will not help you. When the alarm clock goes off, it interrupts the REM cycle, and the constant interruptions every 5 minutes only ensure that your body's natural sleep cycle is constantly disrupted.
Set the alarm clock right when you need to get out of bed and fight the urge to sleep a few minutes longer. It may be hard in the beginning, but it's better in the end.
8. Make Time For Family And Relaxation
No matter how successful your morning is, make time for family and leisure. Take, for example, two successful US politicians – Franklin and Obama. Both are (or were) apparently very busy and successful. Yet both know very well how to manage their schedules and take time for their families as well.
9. Set A Timer For Goals
To increase your productivity, set a time limit for each task or goal you want to achieve.
The timer will ask you to work harder without the idea of slowing down or stopping, and give you the pleasure of knowing that you will take a break within a certain amount of time.
10. Set Priorities
Prioritizing your tasks or goals is a form of time management in which you allocate time for the goals you have set for the day. This helps you avoid distractions and increase productivity.
Prioritizing helps you to increase your concentration and creativity and reduce stress, fatigue, and delays. After each time frame, you can take a scheduled break to refresh yourself and then move on to the next task.
There you have it: ten morning habits of successful people that you can incorporate into your morning routine to start the day right. Over time you will find that you achieve more things, you will feel more focused and relaxed, and you will feel more motivated and happier than before. If you want to make these things your morning habits, start with one after the other.