If you have a pet, it's normal to want to spoil them. After all, cats and dogs are like furry children. They're part of the family, and when you see them, you may just want to shower them in love and kisses and treats. If you give them one treat too many—or if your dog has caught one too many stray table scraps—your pet may be on the pudgy side. In a worst-case scenario, your pet may be obese, and this is when you'll want to take action.
Why is obesity such a problem?
If you (or your dog) has a body mass index (BMI) of 30 or greater, then you (or your dog) is considered to be obese. Why is this a problem? Well, a disproportionately large amount of body fat is a risk factor for further health problems, including decreased stamina and fitness, as well as heart disease or heart attacks. We would hate for any of the above to happen to your fur baby!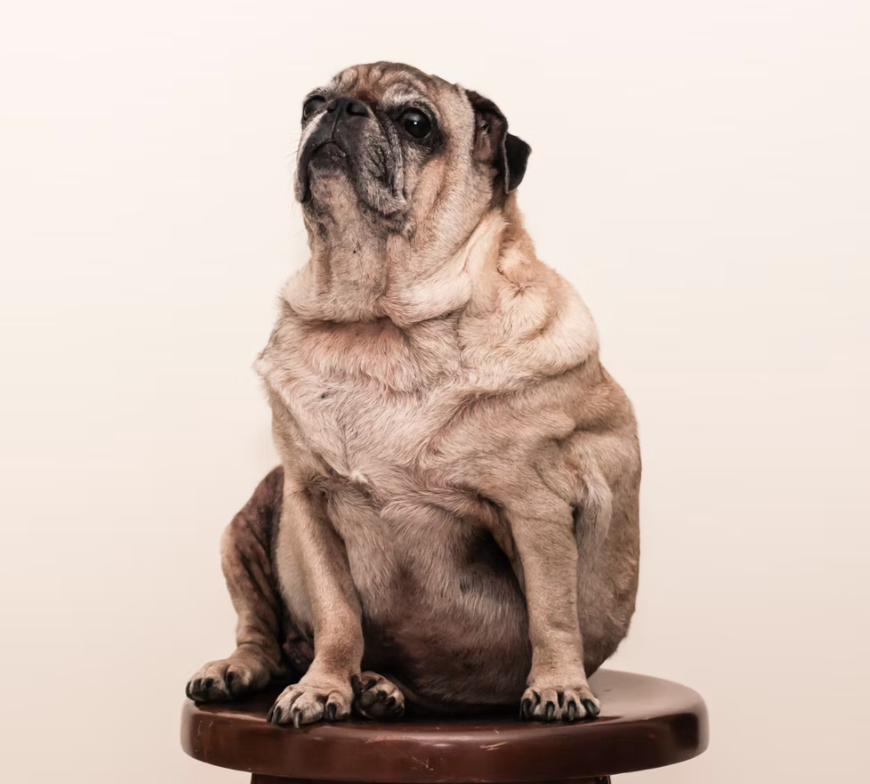 If, after some research or a veterinary examination, you have realised that your dog is obese, all is not lost. There are always some ways to encourage pet weight loss. Make the following lifestyle adjustments and you may just see a healthier, more lean dog! (It couldn't hurt to take these steps if your pet is merely overweight—that is, has a BMI between 25 and 29.9—either.)
Change up their diet
When it comes to obesity, diet is likely the largest culprit. Physical health is determined by a complex blend of lifestyle factors, but the most influential factor of body weight is what you choose to eat. Consuming a high-fat diet of refined foods and simple carbohydrates is the largest risk factor for obesity. Many find changing their diet challenging, but it is likely easier to change up your pet's diet than your own. (You're not the one this change affects!)
You should buy your dog some low-calorie dog food that still tastes great. Why is taste so important? Well, we mentioned earlier that cats and dogs are like furry children. Any parent will tell you that children can be picky eaters! Moreover, there's no need to stick to tinned or prepackaged food. You can cook something homemade, and there are dog food recipes out there! Whatever you give your dog, ensure the macronutrient breakdown is suited to your dog's size and/or breed. If you're feeling unsure, ask your vet for advice.
If you feed your dog treats, this is something you should put on the backburner. This may be challenging if you are currently training your dog, though. For dogs, receiving treats is often the most powerful form of positive reinforcement. However, there are other ways you can reward your dog's behaviour, one of which is presenting them with their favourite toy. Throw it like you would a ball in a game of fetch to throw some sneaky extras onto your dog's 'step count'.
Take them on walks and 'exercise dates'
All responsible dog owners should take their dogs for daily walks. As a general rule, smaller dogs won't require more than one hour of daily exercise, whilst larger dogs won't need more than two. Ultimately, though, different breeds will have different needs. You should research your dog's exercise requirements according to their size and/or breed.
Exercise isn't exclusive to walks. In fact, if you're feeling lazy, you can use the exercise 'hack' of walking your dog to the park and letting them run free with their fellow canine friends (leash laws permitting, of course). This way, your dog gets to burn some calories whilst you recuperate on the park bench. Another exercise 'hack' is playing fetch, which is more strenuous for your pup than it is for you. You can also partake in the exercise if you would like to! Why not run around with your dog in the park or backyard, or go for a jog with your dog? You could even take them hiking, but that's a whole other blog post and it requires lots of preparation.
Last resort: try supplements
If you've been honing the above advice without seeing results, you can try supplements as a last-resort option. Chondroitin or glucosamine supplements can aid your dog's exercise performance and improve their overall mobility. Interesting fact: chondroitin and glucosamine supplementation in dogs has been subject to much research and discussion. So, before you commit to it, we would advise seeking your vet's opinion.
That's all, folks
As you can see, there are a few things you can do to help an overweight or obese pup shed a few pounds. Ultimately, these are simple lifestyle adjustments that involve tweaking your dog's exercise regime and diet. If you've tried all of the above without any success, you're either expecting results too fast or this is an issue out of our paws. Weight loss won't happen overnight, so ensure to stick with it for a while with consistency. Of course, posts like this are no substitute for professional veterinary advice, so if you're ever feeling unsure about anything, you can always raise it with your vet. We hope that some (or all!) of these suggestions will prove helpful for you and your pudgy pooch!