When the holiday season comes around, it can spark joy, but also a lot of stress. After all, there is a ton of planning and prep work before the holidays, and between your endless to-do lists, gift shopping, and possibly traveling, it's a lot. Still, the holidays are a favorite time of year because it is the season to focus on family and cherish all of the goodness in one's life. If you're looking to lean into the holiday season, here's how to get into the holiday spirit this year.
Get Your Shopping Done Early
You can avoid the stress of the crowds at shopping centers during the holidays by getting your holiday shopping done earlier. In addition to taking advantage of any online early-bird deals, you can also go to stores before the biggest shopping days.
You can consider thoughtful gifts to purchase without feeling a sense of urgency to purchase whatever ugly Christmas sweater you can find before stuff runs out! This way, you can relax, enjoy shopping without the hustle and bustle, and find more enjoyment in the holiday season.
Make A Gratitude List
To get into the season, you can focus on establishing gratitude for your immediate family and for posterity. There's always something to be grateful for, and around the holidays, it can be so beneficial to focus on these things to enjoy the season to the fullest. Try creating a morning routine to write down at least five things you're grateful for before you finish your coffee. You can set yourself up for a good day, whatever the season throws at you.
Bake Holiday Goodies
There's nothing quite as delicious as the smell of freshly baked holiday treats. An easy way to get ready for the holidays is to bake some cookies and get the holiday vibes going at home. Bake your favorite holiday goodies; if you're a baker, that's great, but if you're not, mixes work just fine! The point is to indulge your tastebuds in something that tastes like the joy of the holidays!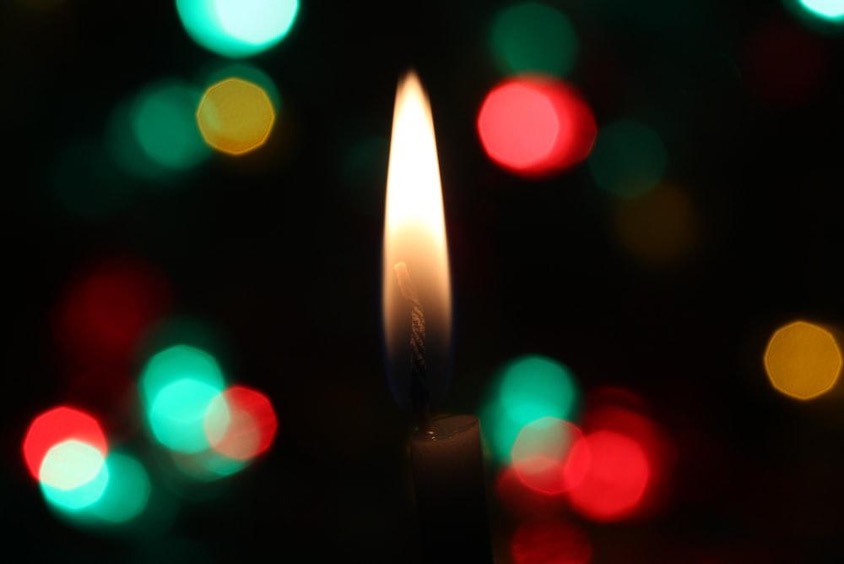 Light A Candle
Light a holiday-scented candle to channel those feel-good feelings about the holidays. Look for candles that smell like the forest: go for cedar, balsam fir, or juniper. Boost your spirit through smell; aromatherapy is always a good idea! If you're ready to get into the seasonal spirit for Thanksgiving, look for pumpkin-scented candles or candles that smell like crisp Fall leaves.
Create A Holiday Playlist
Sing along to your favorite holiday songs by creating your playlist. Customize your playlist specifically to the holiday music you like, so you don't have to skip over the songs that disinterest you. This way, even if you're out shopping and a holiday song comes on you've heard a million times, you can pop in your earbuds and tune it out with your playlist that's ready to go!
Call Up An Old Friend
Celebrating and cherishing connection is what the holidays are all about. Reach out and get back in touch with your loved ones to make the most of the holiday season. To get into the holiday spirit, call up an old friend. You'll reconnect and feel closer to someone that matters to you.
The Bottom Line
To get into the holiday spirit, create the feelings you want to feel and ditch the stress. Using tools like aromatherapy and socializing with others, you can appreciate the holiday season and stop worrying about the stress that comes along with it. Get grateful and get your shopping done before the rush starts, and you're good to go with making this holiday season super special.