So you are an avid PC gamer who will stay at the computer around the clock. However, if you are paying a few extra bucks for the chips to improve your processing speed, you should make sure that you choose the best processor for your situation. Before you rush into the processor section of gaming, you should make sure you have the best graphics cards for modern games. If you are looking for better performance in the gaming section, there are two parts to look at, to begin with. The first is the graphics card and the other is the processor.
However, RAM is also important in terms of graphics card support and other things. As you improve the processor, you should also improve RAM capacity.
Have you decided whether to build or upgrade your current processor?
To convert your normal PC into a gaming machine, a decision has to be made. By analyzing the best processors for games, we have gathered a shortlist of processors that are promising for performance improvement. The percentage of performance increase is based on the money you will spend on the processor. However, it is important to choose a processor that is affordable.
So if you have decided to upgrade your current processor, your options will be limited to chips that can connect to the socket of the already-installed motherboard. Otherwise, you'll need to buy a new motherboard and connect everything up from scratch, all of which is a much bigger job.
How much can you afford?
If you're very passionate about PC gaming and can afford up to $1000 or more for a gaming processor, you can simply buy an Intel Core i7-3960X Extreme Edition, which is one of the best processors on the market. However, you could still buy other versions like the i7-3970 based on the Monster Socket 2011 motherboard.
If you want to make a reasonable purchase, look at the following best processors for games. Check out the prices and choose the processor you think you can afford for the games you're running on your PC. There are many processors that could give you a reasonable processing speed with your current configuration.
Best Processor for Gaming: AMD A10-5700
Best Price: £90
Processor Socket: FM2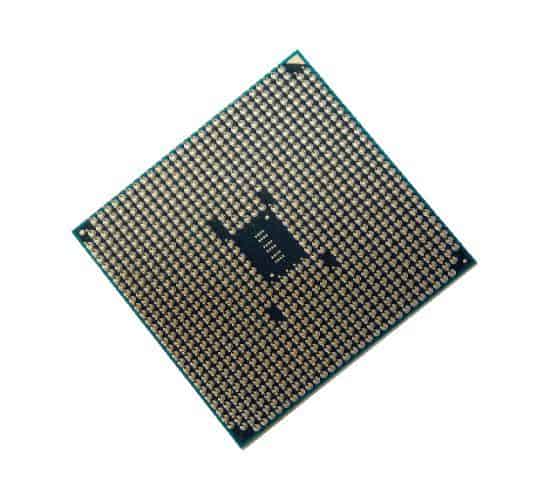 This is a suitable processor for games if you are a beginner. If you can't afford to pay too much money to play, but are desperate to upgrade your processor, this would be the perfect choice for gaming. If you have the latest stack driver architecture from AMD and all this funky hybrid technology, then it's time to use the most powerful integrated core for gaming through AMD Radeon HD 7760D graphics cards.
This unique processor has its own socket called FM2. Thanks to the integrated graphics core, it will be suitable for most system requirements.
Best Processor for Gaming: AMD FX-4300
Best Price: £95
Processor Socket: AM3
What more could you ask for than a flawless game? If you are looking for a processor that will fix all the bugs that occur when unlocking new levels, then the AMD FX-4300 should be the processor that's right up your street.
Although the AMD FX-4300 is clocked with slower processing than high-end processors, it still offers a decent gaming experience for the avid gamer.
Best Processor for Gaming: Intel Core i3-3225
Best Price: £109
Processor Socket: LGA1155
If you are a fan of Intel and are currently using a low-end processor from Intel, then it is time to upgrade your processor with the i3 3225. This processor is a real boost for avid gamers. This processor, with multiple integrated chips under the hood, promises high-end performance.
Similar to the i5 3570k, the i3 3225 is a midrange chip that is suitable for gamers looking for a processor to enhance their gaming experience.
Best Processor for Gaming: Intel Core i5-3470
Best Price: £145
Processor Socket: LGA1155
Intel Core i5-3470 is the successor of the predecessor model i3. As the fourth generation Intel processors are known for their high performance, this processor could also be useful for the performance of your computing and gaming environment. It is a convincing chip that offers almost all the features that its later version, the i5-3570K, offers, with a slightly lower price.
If you're sure you won't overload your computer, then choose this i5 3470, and you'll be served with a sophisticated performance boost to your system. It is one of the best game processors available, and will certainly improve your gaming experience.
If you are upgrading or completely replacing your processor for the sake of gaming, these processors are among the best available for that purpose. From a money standpoint, they are also affordable processors that will give you elite gaming experience.
If you have more suggestions for processors that could be added to the best processors for games, then comment below, and we'll add the best ones to this list.