So are you an avid PC game player who'll be sticking with the computer 24×7. However, if you are paying some bucks for the chips to improve your processing speed then make sure you choose the best processor in the current scenario. Before you hike in into the processor section of gaming, are you till date with the best graphic cards for gaming. If you are looking for better performance in the gaming section, there are two parts you've to look in the beginning. First is the graphic card and other is processor.
Yet—RAM is also important in terms of supporting the video card and other things. While you are enhancing the processor also consider improving your RAM capacity.
Have you decided whether to build or upgrade your current processor?
Converting your normal PC into a gaming machine needs some decision to be made. When we are analyzing the best processors for gaming we got a short list of processors that is promising in increasing the performance. The percentage of the improvement in the performance is based on the money you will spend of the processor. However, it is important to choose a processor that is affordable.
So if you've decided to upgrade your current processor then your options are narrowly targeting the chips that connected with the socket of the motherboard that is been installed. Or else you have to swap into the new motherboard, and you are have consider the as much of those builders from new scratch.
How much can you afford?
If you are so fascinated towards the PC games and if you can afford as much as $1000 or above for the gaming processor ten you can simply buy an Intel Core i7-3960X Extreme edition which is one of the best processor in the market. Nevertheless, you can buy the higher versions like i7-3970 based on the monster socket 2011 motherboard.
If you want to make a sensible purchase, have a look at the following best processors for gaming. Know the pricing and choose the processor that you think you can afford for gaming on your PC. However, there are many processors that could give you a decent processing speed with the current configuration you have.
Best Processor for gaming: AMD A10-5700
Best Price: £90
Processor Socket: FM2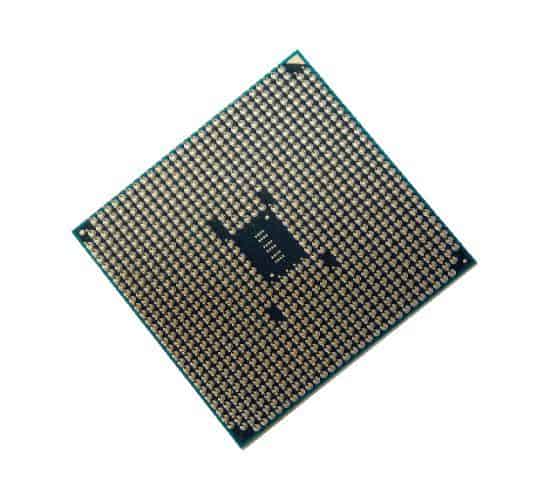 This is will be apt processor for gaming if you are starter. If you can't afford too much money for gaming even though you are desperate enough, this would be a perfect choice for gaming. If you've got the latest pile driver architecture from AMD and all those funky hybrid technology then its time use the most powerful integrated core for gaming through AMD Radeon HD 7760D graphic cards.
This unique processor come with a distinct socket called FM2. Thanks to the integrated core graphics which will be suitable for most of the system requirements.
Best Processor for gaming: AMD FX-4300
Best Price: £95
Processor Socket: AM3
What more could you ask more than a bug free gaming, if you are looking for a processor that deals with all the bugs that arise during the unlocking of new levels, AMD FX-4300 is ought to be the processor that is right on the alley. Although, the price is in the double digit, what matter to the gamers is that (obviously you) is the full retail price that is offered by the AMD price list.
As the AMD FX-4300 is clocked with a slower processing than that of high end processors, still git gives a decent gaming experience for the avid gamers.
Best Processor for gaming: Intel Core i3-3225
Best Price: £109
Processor Socket: LGA1155
If you're a fan of Intel and currently using a low end processor from Intel then it's time to upgrade your processor with the i3 3225. This processor is a real support for the gaming and avid gamers. With the prices are gone high anyway, the processor is promising to provide high end performance with multi integrated chips beneath your computer.
Similar to the i5 3570k the i3 3225 is also a mid range chip which is apt for the gamers who are looking for a processor to improve their gaming experience.
Best Processor for gaming: Intel Core i5-3470
Best Price: £145
Processor Socket: LGA1155
Intel core i5-3470 is the successor of the previous i3 model, as the fourth generation Intel processors are known for their power packed performance, this processor could be helpful in performance of your computer and gaming section as well. Nevertheless, it is a compelling chip that offers almost all the features that are provided by its later version i5-3570K, with a little less bucks.
If you are sure that you are not going to overlock your computer then go for this i5 3470. The result is that you will be served with a qualified performance upgrade on your system. This is one best gaming processor that will surely improve your gaming experience with your computer.
If you are upgrading or changing your processor completely for gaming sake these are some of the best processors for gaming out there. However, albeit in the money perspective, these are some affordable processors that will give you an elite gaming experience with PC.
If you have any other suggestions of processors that could be added to the best processors for gaming, then comment below, well included the processor for other readers to benefit.