An outdoor kitchen can be a great addition to your home. But before you take the plunge and invest in one, there are some things you need to consider. This blog post will give you six crucial tips on what questions to ask yourself before getting an outdoor kitchen so that you know whether or not it is right for your needs. Without further ado, here are the six things to consider.
Type of the Kitchen
Before you commit your hard-earned money to an outdoor kitchen, it's essential that you take a moment and think about what kind of cooking you plan and the type of kitchen you need. There are three types of outdoor kitchens, including the custom, semi, and prefabricated.
Custom kitchens are built specifically for your needs; semi-custom kitchens come with a few predetermined features and options, while a prefab option can be either freestanding or attached to an existing deck or patio. You will need to choose one that fits your budget and lifestyle to ensure that you are satisfied with the overall design.
Cooking to be Performed
Do you plan on cooking anything other than steaks and hamburgers? If so, then an outdoor kitchen may not need a large stove or grill that would better fit your needs. Think about how often you will cook in it and whether or not there is enough room for the cooking you want to do.
Besides this, it's also essential to think about the appliances you will need and their wattages. If you plan to use a lot of electronics, like a microwave or refrigerator, you'll want to make sure that your outdoor kitchen can handle the extra load.
Budget
Since outdoor kitchens can vary greatly in their price points, you will need to take a moment and think about your budget. If the kitchen is too expensive for what it offers, then you may end up regretting buying it later on down the road because of its lackluster design and features.
Therefore, you need to come up with a realistic budget that you are comfortable with and be willing to stick to it. This will help narrow down your options and make the process much easier in the long run. However, you shouldn't restrict your budget as this could lead to you getting an inferior kitchen that will not serve your needs fully.
Location and Placement
If you have a smaller yard, you'll need to think about the placement of your outdoor kitchen so that it doesn't take up too much space. You also don't want it blocking access to other areas of your yard or home. The location and placement will largely depend on your house and the surrounding environment. If the outdoor kitchen isn't in an ideal spot, then it may not be worth getting it at all.
On the same token, you need to think about what kind of view you want from your outdoor kitchen. If it's in a shady area, then you may not be able to get the most out of it. However, if it is placed in a sunny spot, you will be able to take advantage of the natural light and enjoy your kitchen more.
Weather Conditions
You will need an outdoor kitchen that you can use throughout the year, regardless of the weather conditions. If it's not made to withstand harsh weather conditions, you will likely be unable to use it during the winter or in bad weather.
This is why you need to research and find an outdoor kitchen that can stand up to whatever Mother Nature throws its way. The last thing you want is to have your kitchen ruined because of a freak storm or heavy rains. So, be sure to consider this before making your purchase.
Maintenance Concerns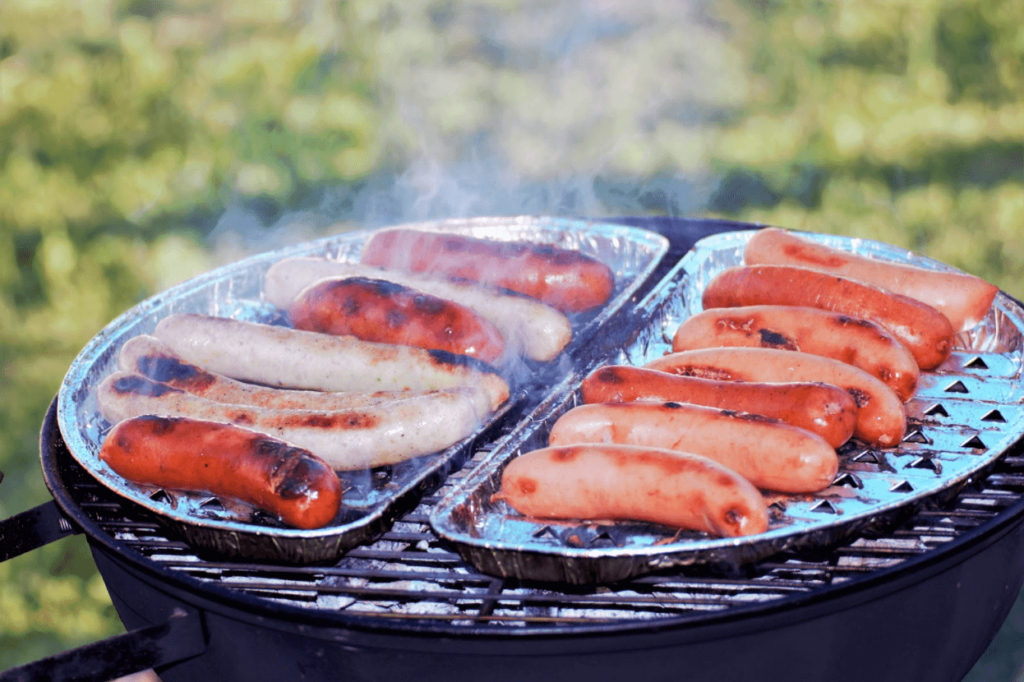 Outdoor living spaces, like kitchens, need to be adequately maintained to keep them looking their best. This means that you will need to think about the materials used and how much upkeep is required. Some materials, like wood, may require more maintenance than others and can be a hassle to keep clean. If you don't have the time or energy to maintain your outdoor kitchen properly, then you may want to reconsider getting one at all.
However, you also don't want to choose a material that doesn't fit your lifestyle or needs since this will lead to dissatisfaction and the possibility of buying another outdoor kitchen in the future. So, do your research and find something easy for you to maintain but still looks great. If possible, work with a reputable contractor to get an idea of what will work best for your home and outdoor living space.
These are the six things you should consider before getting an outdoor kitchen. By taking these into account, you'll be able to make a better decision on whether or not it's right for you. Outdoor kitchens can be a great addition to any home, but only if properly planned and installed.