A well-kept lawn adds to the aesthetics of your home and is a welcome sight for all. A good turf contributes to green space, beautifying your home and neighborhood. 
Besides providing a place to play and relax for you and your kids, increasing your property's value, it also helps reduce the impact of dust, carbon footprints, and erosion. There are other significant advantages of grooming a well-laid lawn in your home, which contribute to living a green life overall.  
However, a well-kept lawn requires splendid work and dedication to keep them healthy and green all season long. A rough yard is an eyesore that breeds different organisms that might burrow and eat up the grass or prove harmful to humans and pets. 
Providing a safe lawn for your family to relax and enjoy the summer while beautifying your home is a task worth considering. Rather than hiring a professional gardener, in this article, we will help you understand easy methods to improve the yard and enjoy a healthy and green lawn all year long. 
Fertilize The Soil
One way to maintain a lush lawn is by applying the right fertilizer to the grass. Feeding the lawn with Lawn Phix fertilizers and other products will help the grass develop a deep root to gain sufficient water and nutrients. These fertilizers also help kill weeds and insects like dollar weed, clover, and clinch bugs, and armyworms, respectively. Applying fertilizer four times a year is advisable to get the maximum result, especially with nitrogen and macronutrient boost.  
Aerate The Lawn
It's essential to allow air into your lawn for healthy development. Compaction of the soil prevents nutrients and water from penetrating the roots of the grasses from the earth. The folks at Lawn Phix suggest that late August and early September are prime times for core aeration for the lawn because of the cool daytime temperature and the soil's warm texture, which makes a perfect condition to aerate. 
Core aeration with either a push or gas-powered aerator in a double pass (up/down or right/left) will relieve the compaction of the soil, making water, nutrient, and air penetrate the earth for easy absorption by the root. 
Cut Your Lawn High
The way you mow or cut your lawn makes a tremendous difference in its eventual appearance. Cutting low might seem like a great idea, but it stresses the grass and makes it susceptible to blights or insects. 
The most effective approach is to mow at one-third the length of the grass blade. Maintaining a relative grass height allows it to develop a more robust root system to outgrow weeds. Do not mow in the same direction all the time to achieve a uniform and uptight lawn. 
Make sure you mow when the grass is dry to avoid grass clumps all over the lawn, bringing dirt into your home.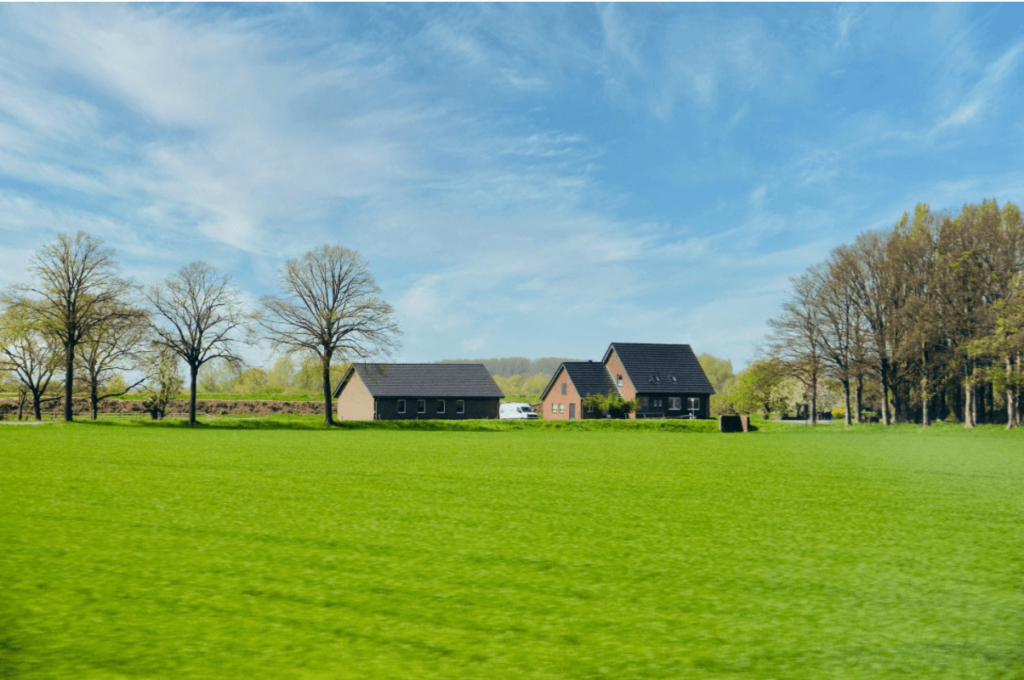 Water Properly
Another secret and easy way to maintain a healthy turf are to avoid frequent watering. If you constantly water your lawn, you damage the grass by over-saturating the soil, making it cloggy and sticky. The best approach is to water deeply, providing moisture and allowing the root to grow deep in the soil. 
A firm grass root will endure harsh conditions, especially during the hot weather. It is important to note that the lawn requires a different amount of water at varying seasons—water much during the summer and less during the spring and fall. 
Proper Seedling 
Achieving a lush and healthy lawn all year requires reseeding to fill up patches on the lawn or thicken the existing grasses. While at it, it's pertinent to know when to overseed or reseed, as most people use the two terms interchangeably. Reseeding is particular to revive dead spots/patches in the lawn, while overseeding usually spread new seeds over the existing yard to thicken the grass or prepare for harsh weather.  
Before you apply seeds to your lawn, evaluate the situation and act accordingly. 
Get Rid Of Weed
Weeds' presence makes your lawn unattractive, so it is best to get rid of them immediately. The best option is to make your yard inhabitable to weeds. Pre-emergent herbicide best controls weeds in the spring, while post-emergent is for weed control in the summer. Consider the type of grass and weeds on your lawn before choosing the treatment procedure. 
With a few weeds spread, vinegar is a more natural way to control weeds across the lawn.
Nothing compliments your home than the beautiful sight of a well-kept lawn. Although having a green, vibrant and healthy lawn requires a lot of time and experience, with the tips discussed above, you can take your lawn to the next level without breaking the bank or hiring a gardener.