The healing of a new tattoo can be a frightening experience. Conscientious follow-up treatment will help prevent some, if not all, possible problems, but even those who follow a conservative method of follow-up treatment can still get into trouble.
One problem that may come up is a tattoo pimple. These tiny pimples are insidious because they usually develop several days after the tattoo, at a time when you are on the road to recovery. What develops seems to go from a single bump to a serious outbreak very quickly.
This article wants to show you what the possible causes for the development of these white spots on your tattoo are and what you need to do to heal the problem and prevent it from reoccurring. It also discusses how to get rid of tattoo pimples quickly and without side effects.
Causes of Tattoo Pimples
1. Weather Conditions
Too much sun exposure, while the tattoo is still fresh, can cause skin blisters and later lead to rashes, pimples, and other skin infections.
Not to mention that the skin incisions made by the needles may still be open and that UV rays can cause an infection of the tattoo, which can prolong the healing process of the tattoo.
It is therefore highly recommended that you protect yourself from sunlight or clean and cover your tattoo until it has healed completely.
2. Current Skin Allergy
The areas of skin around your tattoo can often trigger allergies to things that you did not previously think you were allergic to.
Once these allergies have developed, they can usually cause your skin to break out into patches, or generally into tiny red or white spots and dots, which sometimes cover large areas of the tattoo.
While mild allergies appear and slowly subside over the course of days to several weeks, a more severe allergy may occur.
If this is the case, it is best to see a doctor who will provide you with a remedy to alleviate your allergy, which should help you get rid of these pimples and spots.
3. Too Many Chemicals
Human skin requires constant attention along with various products to keep it healthy and refreshed. However, an excessive amount of applied products can lead to an adverse skin reaction which can be annoying.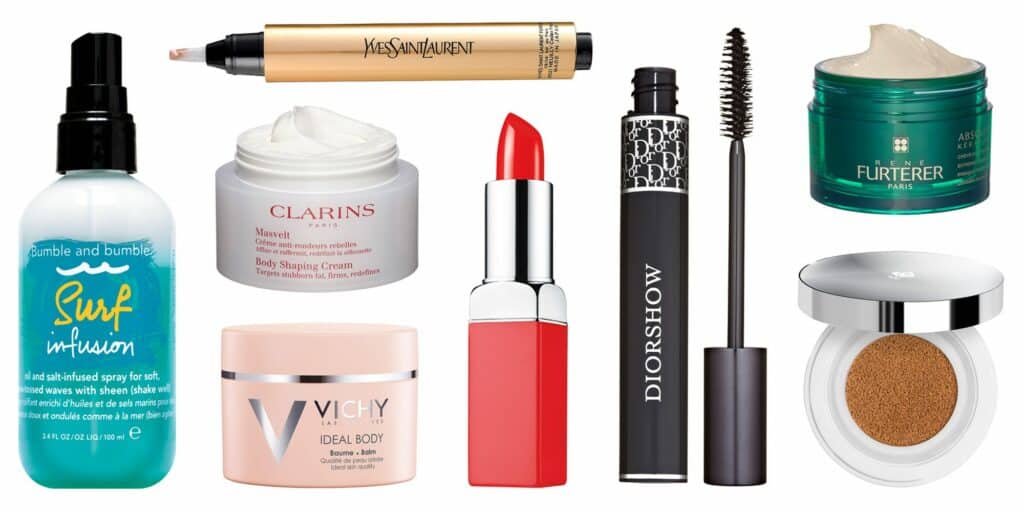 Moreover, some of these products can lead to the development of dents and white or red spots. Accordingly, do not apply emollient lotion or moisturizers excessively at one time to prevent chemical build-up and also to prevent a possible negative reaction.
4. Pimples Due to Acne
If your skin is sensitive or you are prone to acne, there is a chance that you will get pimples around your fresh face tattoos. Whenever you begin to notice the appearance of blisters due to acne, don't panic, as there is a high probability that such pimples will recede. The pimples will most likely go away on their own, just like other common pimples.
However, an important factor to remember is that you must never let your pimples burst, as they can become infected and cause some serious skin irritation.
5. Changes in Blood Chemistry
Some changes in your body can influence your outside appearance too. For example, increased adrenaline, a sudden change in body temperature, or a rise in blood pressure; all of these factors can affect your tattooed skin.
Some changes to your body can also affect your external appearance. For example, an increased adrenaline level, a sudden change in body temperature, or an increase in blood pressure; all these factors can affect your tattooed skin.
If you notice that your tattoo is uncomfortable and itchy, think about what activities you have been doing lately, and maybe you will find a connection to your pimple breakouts. If you interrupt these activities for a while, the tattooed skin will usually feel better by itself.
How To Get Rid Of Tattoo Pimples?
Tattoo infections are not always the first thing you think of after tattooing. However, the chance of getting infected skin from a tattoo is high and something to watch out for.
Therefore, it is best to consult a specialist who will inform you about the components of pimples and blisters, as well as the composition of blackheads and other skin allergies, in order to heal them properly and get an infection-free, tattooed skin.
If you are able to do so, there are many natural home remedies for this problem that will help you get rid of pimples faster.
There are also laser tattoo removal services if you want to remove your tattoo.