Do you want to improve your business? Not sure where to start? Well, here are 4 ways that you can instantly and easily upgrade your business. These tips will help you get more clients and make more money: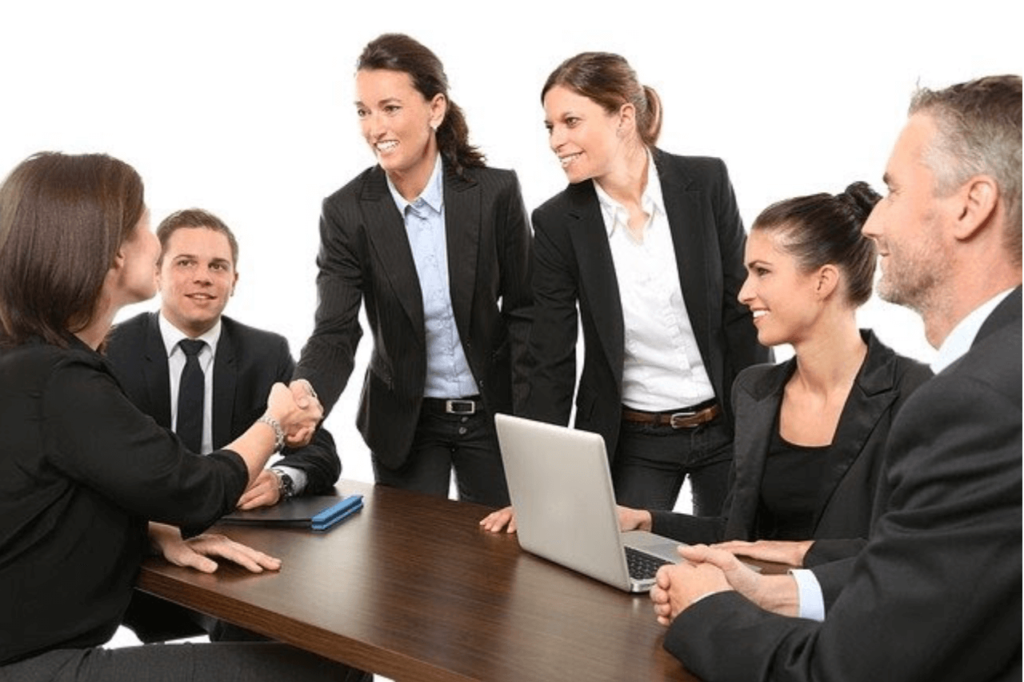 Improve the design of your website
Is your website outdated or unappealing? Does it look like it might have been created in the 90s? Websites don't need to be expensive, so updating yours won't cost you much money.
Don't know how to update your site yourself? That's okay! 
There are lots of tutorials online that can help. Alternatively, most websites offer a free consultation with their graphic designers who will walk you through any questions that you may have about improving the design of your site. It doesn't take long and is super easy! Updating the design of your business' website also has an added perk: studies show that people trust businesses more when they use fresh designs on their websites. Start today and get your website looking great!
Track employee performance
Tracking your employees' performance will help you to find out which ones are doing their job well, and which ones need more training.
This is important because it allows you to maintain a high level of quality in the work that they do for your business. Consider using software like Workpuls, an easy-to-use and reliable tool for this task. You can also make sure that all of them are being productive by setting up metrics on what exactly should be prioritized throughout the day based on project deadlines etc., so everyone knows what needs to get done. This way there's no confusion about expectations or duties. Everything gets done efficiently! 
Setting goals is essential when trying to improve productivity within any organization. This also allows you to reward employees who are doing a good job. For example, if one of your staff members is working really hard on completing an important project, take them out for lunch or buy them something special! This will make everyone feel appreciated and keep morale up.
Big ceremonies where you hand in prestigious awards and plaques are also necessary for every company. They help boost employee morale and motivation and are a way to show your appreciation for everyone's collective effort and their individual contributions to the company.
You can always ask some of the most productive team members what they do differently in order to stay on top of their game. They might have some helpful tips that could help others too!
By keeping track of employee performance you'll be able to prioritize projects realistically while avoiding any last-minute scrambles that might not be the most efficient use of everyone's time. Not only will this help you to have more effective employees, but it can also help them become even better at their jobs!
Social media is all about connecting with your clients in order to promote yourself and your business. It's an effective way of staying in the loop when it comes to what people are saying about you, while also giving you a platform for responding directly or answering any questions that they might have. Since social media marketing allows you to communicate quickly and easily with customers, consider using it as part of your promotional strategy!
You can use popular sites like Facebook, Twitter, Instagram, Pinterest, etc., to post updates on new products or events so that everyone knows where you will be located if they want to come to check out what's going on.
Invest in quality customer service
Investing in quality customer service is one of the easiest ways to gain more clients.
For example, try offering a free trial for your new product or service so that you can give people an idea of what they will be receiving first before they have to pay anything out-of-pocket. This way if anyone has any problems with their purchase then it's easy to fix them right away! 
If someone isn't satisfied with your services, don't just brush it off as 'not being their thing'. Instead, help them find something else that works better for their needs by referring to other businesses on social media platforms. You could even offer some sort of discount or reward points towards future purchases when customers send you a direct message or tag your business on social media after they complete their transaction.
This is important because it shows them that you care about what they have to say, and want to make sure that they feel taken care of as a customer. People will appreciate this sense of mutual respect between themselves and companies whom they purchase from, so invest in quality customer service whenever possible!
By following these tips you'll be able to improve your business and reduce any problems that might have been hindering its success. We hope this information is helpful in some way!