The world is full of criminals; heinous crimes are committed every day round the world. There are some criminals that can make your soul tremble in fear: these are the serial killers, rapists, pedophiles, and cold-blooded murderers. Just looking at them can be intimidating and nightmare-inducing. Thankfully, many of the worst criminals were sentenced to death; below, we have a last of the very last things they said. Some of them will send shivers down your spine.
30 Memorable Last Words From Condemned Criminals
1. Jeffrey Dahmer, the 'Milwaukee Cannibal'
He was accused and later convicted of raping and killing 17 boys in the 1980s. He was one of the deadliest serial killers in American History. He was also accused of cannibalism. In 1994, he was beaten to death by his fellow inmates.
Last Words – "I don't care if I live or die. Go ahead and kill me."
2. George Engel
George Engel was an anarchist, and he was executed in 1887 after the Haymarket riots. He was responsible for the riots and a conspiracy against the government. He was hanged by the officials.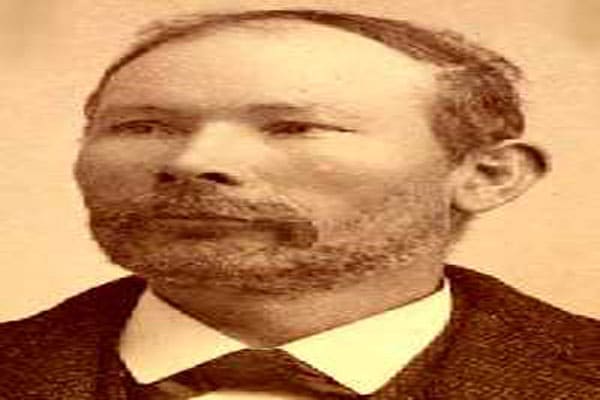 Last words – "Hurrah for anarchy! This is the happiest moment of my life."
3. Peter Kürten, 'The Vampire of Dusseldorf'
Peter Kürten was a German serial killer: from February 1929 to November 1929 he killed at least 9 people, and attempted the murder of at least 20. He was also accused of sexual assault on women, and confessed to killing a 9-year old girl in 1913. He was nicknamed 'The Vampire' because he drank human blood. He was executed by guillotine on July 2nd, 1931.
Last Words – "Tell me. After my head has been chopped off, will I still be able to hear, at least for a moment, the sound of my own blood gushing from the stump of my neck? That would be a pleasure to end all pleasures."
4. Carl Panzram
Carl Panzram was an American serial killer convicted of killing 21 people and accused of raping more than 1000. He escaped prison for a short time but in the end was hanged on 5th September 1930.
Last Words – "Hurry it up, you Hoosier bastard! I could hang a dozen men while you're screwing around!"
Read Also: 20 Creepy Photos That Might Make You Believe In Life after Death
5. John Avalos Alba
John Avalos Alba was arrested for child molestation, and when he was out on bail, he brutally murdered his wife. He was executed by lethal injection on May 25th 2010 in Texas.
Last Words – "Okay warden, let's do it. I love y'all. I can taste it already. I am starting to go."
6. Timothy McVeigh
Timothy McVeigh was an American terrorist, who was convicted for the Oklahoma City bombing in 1995. The attack killed more than 160 people and left 600 injured. It is one of the most gruesome acts of domestic terrorism in the history of the United States of America. He was executed on 11th June 2001 by lethal injection.
Last Words – "I am the master of my fate. I am the captain of my soul."
7. Peter Manuel, 'The Beast of Birkenshaw'
Peter Manuel was an American-born Scotsman who was convicted for serial killing. From 1956 to 1958 he killed seven people in Lanarkshire. He was also accused of raping seven others.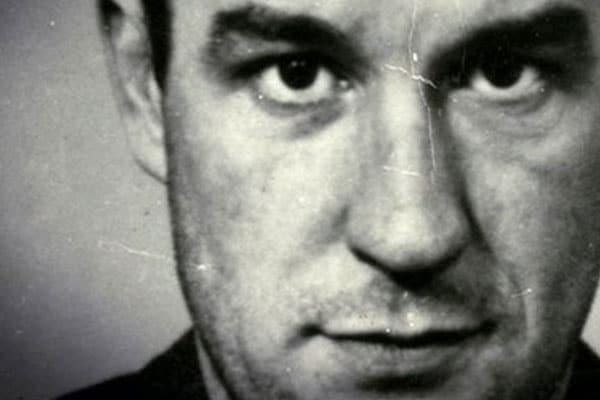 Last Words – "Turn up the radio and I'll go quietly."
8. John W. Rook
John W. Rook was convicted for the murder and rape of a nurse. He kidnapped her and raped her in his car, before throwing her on the road and running over the body with his car. For this hideous crime, he was given the death sentence in 1986.
Last Words – "Freedom, freedom at last! It's been a good one!"
9. Ted Bundy
Ted Bundy was an American serial killer, rapist, and necrophile. In 1970s he assaulted and murdered numerous women. He confessed to 30 homicides, but the true count is still unknown. He was executed in 1989 by electric chair.
Last Words – "I'd like you to give my love to my family and friends."
10. Jimmy Glass
Jimmy Glass was a criminal before he committed the crime for which he was sentenced to death: he was already in jail in the Webster Parish, Louisiana, before escaping prison with a fellow inmate, before killing a man called Newton Brown and his wife while he was out. He was later caught and executed in 1987 by electric chair.
Last Words – "I'd rather be fishing."
11. Aileen Wuornos
Aileen Wuornos killed seven men in Florida between 1989 and 1990. She was a serial killer. During her testimony, she said: "All the murders were committed in self-defense." She was later convicted of murder and in October 2002 was executed by lethal injection.
Last Words – "I'd just like to say I'm sailing with the rock, and I'll be back like Independence Day, with Jesus, June 6th. Like the movie, big mother ship and all. I'll be back."
12. Gary Gilmore
Gary Gilmore was a hardcore criminal. He was accused and convicted of two murders and two assaults. His case was in the category of "cruel and unusual". He was executed by firing squad in January 1977. His last words inspired Nike's slogan.
Last Words – "Let's do it!"
13. James French
James French was the last prisoner to be executed in Oklahoma pre-1972, after capital punishment was suspended in the state from 1972 to 1976 following the "Furman v Georgia" case. He was in prison for killing a motorist he met while hitchhiking. He then murdered his cellmate in cold blood. He was executed by electric chair.
Last Words – "How's this for your headline? 'French Fries'"
14. Roger Keith Coleman
Roger Keith Coleman was a Virginian coal miner, and was convicted of the murder of his sister-in-law. His case got wide attention in national media, after repeatedly claiming that he was innocent. However, a DNA test showed that he was guilty.
Last words – "An innocent man is going to be murdered tonight. When my innocence is proven, I hope Americans will realize the injustice of the death penalty as all other civilized countries have."
15. Willie Shannon
In 1992, Willie Shannon killed Benjamin Garza outside a Houston shoe store. He said it was an accident, but the court thought otherwise. After looking at the evidence, it turned out to be a gruesome murder. He was executed in 2006 in a gas chamber.
Last Words – "I took a father, it wasn't my fault, it was an accident … God knows the truth." Shannon was smiling and humming as witnesses entered the death chamber. He told the Garza family that his smile was "not from happiness. If my life could bring your father back, then let it be. Don't take my smile for disrespect." Shannon said he was going to heaven. He said if he saw his victim, he would ask Garza for forgiveness. "I'll say when I see him, 'I'm sorry.'" He urged the relatives of his victim to "go home, have fun, smile. I'm happy. Why should I lie now. I have no anger. I have no fear."
16. George Appel
George Appel killed a police officer in 1928. He was convicted of first-degree murder in New York City. He was given a death sentence. In the same year, he was executed by the electric chair, but that fearless hardcore criminal had something to say before he died.
Last word – "Well, gentlemen, you are about to see a baked Appel."
17. Thomas J. Grasso
Thomas J. Grasso committed two brutal murders: the first, in Dec 1990, was the strangling of Hilda Johnson with Christmas tree lights. The second came six months later in New York City. He was given the death penalty and was executed by lethal injection.
Last Words – "I did not get my Spaghetti-Os, I got spaghetti. I want the press to know this."
18. John Wayne Gacy, 'Killer Clown'
John Wayne Gacy is one of the most soulless American serial killers in the history of American crime. He killed, raped and sexually assaulted at least 33 teenage boys and young men between 1972 and 1978 in Cook Country, Illinois. He was convicted of 33 murders and given a death sentence. He spent 14 years on death row before he was executed by lethal injection in May 1994.
Last Words – "Kiss my ass."
19. Amelia Dyer
Amelia Dyer was a serial killer during Victorian Britain; she was one of the most prolific serial killers of all time. She killed mostly infants during a 20 year period in the 19th century. She was convicted of one murder and given the death penalty, but she was widely accused of having killed more than 400 infant children.
Last Words – "I have nothing to say."
20. Robert Charles Comer
In 1987, Robert Charles Comer murdered his neighbors Larry Pritchard and Tracy Andrew. He was convicted for the both murders but filed many appeals to prevent his death sentence. However, the court did not bend over, and in 2007, he was executed by lethal injection.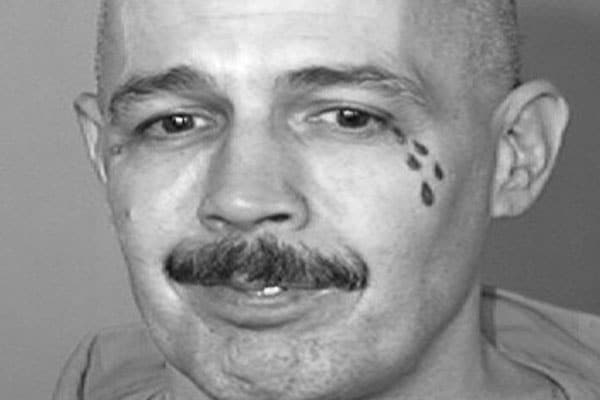 Last Words – "Go Raiders!"     
21. Francis 'Two Gun' Crowley
Francis Crowley was an American murderer and a career criminal. He was a very young criminal, being convicted of murder and other criminal activities in 1932, when he was just 19. He was executed by electric chair.
Last Words – "You sons of bitches. Give my love to mother."
22. Barbara Graham
Barbara Graham was nicknamed 'Bloody Babs' by the press. She had criminal relationships with many other criminals, and she was convicted of murdering a man she had robbed. In 1955 she was executed in a gas chamber, becoming only the third woman to be executed in this way.
Last Words – "Good people are always so sure they're right."
23. Robert Alton Harris
Robert Alton Harris was accused of killing two teenage boys in San Diego. He was later convicted for his connection with the murder. He was also convicted of kidnapping, burglary and robbery. In 1992, he was put to death by gas chamber.
Last Words – "You can be a king or a street sweeper, but everyone dances with the Grim Reaper."
24. Lionel Herrera
Lionel Herrera was convicted for killing Enrique Carrisalez, a police officer, in September 1981. The officer was killed after stopping Herrera for speeding. Before the police officer died, he identified Herrera. Later, Herrera was given a death sentence. He was also accused of another murder. In 1993, he was given a lethal injection.
Last words – "I am innocent, innocent, innocent. Make no mistake about this. I owe society nothing. I am an innocent man and something very wrong is taking place tonight."
25. Clarence Lackey
Clarence Lackey was convicted of murder and abduction. In 1977, he abducted 20-year-old Diane Kumph, She was raped, beaten and had her throat slashed by Lackey. He also robbed her apartment. He then took her body and threw it on the roadside. For this brutal crime, he was given death by lethal injection in 1997.
Last Words – "I love you, mom."
26. Gary Burris
Gary Burris was 24 years old when he shot and killed an Indianapolis taxi driver. He was on death row until he was 40 years old. According to his cellmate, whom he told his whole story, he was a cold-blooded murderer and made his victim beg for mercy.
Last words – "Beam me up."
27. James Jackson
In 1997, James Jackson killed his wife and his two stepdaughters. He was a drug addict and was struggling in his job; all this pent-up frustration became the reason of his murdering spree. James Jackson confessed to the murders, before the court gave him a death sentence. In 2007, he was executed by lethal injection.
Last Words – "See you all on the other side. Warden, murder me … I'm ready to roll. Time to get this party started."
28. Carlos Granados
Carlos Granados was convicted of stabbing his girlfriend and killing her 3-year-old son. His girlfriend, who survived being stabbed 27 times by Granados, ended up testifying against him. Her son did not survive. On 10th Jan 2007, he was put to death by lethal injection.
Last Word – "Kathy, you know I never meant to hurt you. I gave you everything, and that's what made me so angry. But I never meant to hurt you. I'm sorry."
29. Christina Marie Riggs
Christina Marie Riggs was a murderer who was executed for the murders of her own children. She killed her two children aged 5 and 2. She gave them potassium chloride which burnt her sons' veins, causing them a terrible, painful death. She was executed by lethal injection on May 3rd, 2000. She was the first woman to be executed in Alaska.
Last Word – "There is no way words can express how sorry I am for taking the lives of my babies. Now I can be with my babies, as I always intended."
30. James Allen Red Dog
James Allen Red Dog was convicted twice of armed robbery, and he himself requested his execution and refused to appeal it, claiming that it would violate his 'warrior code'. He was later executed by lethal injection.
Last Words – "I'm going home, babe"