The head of the country is a person who should be an inspiring leader for everyone in the country. We expect our leaders to represent not only intellectual and civic ideals, but also physical ideals. You can see that many professional athletes are currently involved in politics and still pay attention to fitness and healthy eating every day. You may not like them in their political lives, but their commitment to fitness and healthy living is something we must admire. Let's take a look at the fittest presidents and prime ministers of 2017.
1. Justin Trudeau – Prime Minister Of Canada
The Canadian politician Justin Pierre James Trudeau is the 23rd and current Prime Minister of Canada and Chairman of the Liberal Party. He is 46 years old and the one of the fittest leaders in the world. In 2013, an image of Justin spread through social media: he was performing the Mayurasana or peacock pose, one of the most advanced arm balance poses in yoga.
This pose is very challenging, and unless you are good at yoga, you cannot perform the arm-balance pose. This is the reason why it is loved by all people all over the world. Because of his fitness, Justin is always a role model for everyone.
One of the secrets of his fitness is that he doesn't drink coffee and prefers beer to wine because it is rich in vitamin E. He enjoys Asian food that contains proteins that improve the immune system. Justin Trudeau is not only good at yoga, he is also good at boxing. Even in his busy schedule he never gave up his hobby; he continues boxing every week and also does some activities like snowboarding or canoeing to recover from stress.
2. King Felipe VI – King Of Spain
King Felipe VI is the 49 year old King of Spain. Felipe graduated from two military schools and an air force academy. He is an active sportsmen, having participated in the Olympic sailing team in 1992. Spain is lucky to have a leader like Felipe, whose energetic and dynamic approach to leading the country helps his country grow to a high level.
3. Malcolm Turnbull – Prime Minister Australia
Malcolm Turnbull is 63 years old and the 29th Prime Minister of Australia. Turnbull is a much-discussed politician regarding his weight loss in 2012 because Turnbull lost about 14 kilograms of weight just by taking Chinese herbal tea. He is always aware of his dietary plan and eating habits. Apart from his daily routine, he is active throughout the week and only rests for a day or two.
His hobby is cycling around Lake Burley Griffin or rowing machines during parliamentary sessions. He also enjoys yoga and swimming. Whenever time allows, he lays out a yoga mat and starts with Pilates. Prime Minister Malcolm Turnbull is a positive example that even at the age of 60, one can be an inspiring fitness person for everyone.
4. Mauricio Macri – President Of Argentina
President Mauricio Macri is one of the fittest presidents in a long time. Mauricio is 57 years old and he is the current president of Argentina. He trained with coach Barrio Parque, a prestigious gym trainer for aristocrats. Macri is a sportsman, and his game is football. He has been the team president of the football team for about 12 years. He loves to ride his bicycle and he has often been seen cycling on his international travels.
5. King Philippe Maria – Belgium
King Philippe Maria is a former fighter pilot and parachutist. Philippe, 56 years old, is the seventh king of Belgium. He was awarded the title of Lieutenant-General of the Armed Forces in 1980. Despite his military background in the sky and the sea, he is very interested in skiing and other winter activities.
6. Angela Merkel – Chancellor Of Germany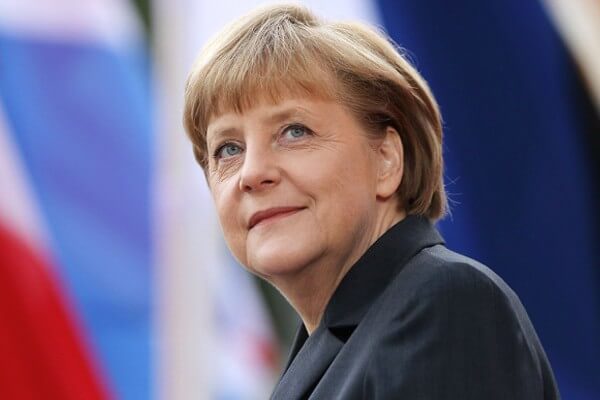 Angela Merkel is the perfect example of how a healthy lifestyle can help to achieve discipline, energy, and self-esteem in life. Her health secret is that she follows a strict diet with a bowl full of chopped carrots, red and green peppers, and she also insists that her colleagues eat healthy sandwiches during parliamentary meetings.
7. Abdullah II – King Of Jordan
Abdullah is currently the King of Jordan. Even at the age of 54, he never gives up his physical activities and even encourages his fellow men to be health conscious. His favorite activities are skydiving, diving, and he is always ready for a soccer game. Abdullah motivates students to be fit and healthy, as this is the essential part of a healthy lifestyle. King Abdullah is a refreshing leader among Arab heads of state when it comes to physical fitness and health. Abdullah's secret to fitness is that he believes that maintaining fitness would revolutionize the self-esteem, value and abilities of the individual.
8. King Norodom Sihamoni – King Of Cambodia
King Norodom Sihamoni is known for his efforts as a cultural ambassador in Europe. He is well trained in classical dance and music. Age is just a number for King Norodom; even at the age of 63, he remains active through cycling. He is also active in many areas such as ballet teaching, playing music, and dancing.
9. Theresa May– Prime Minister Of England
Theresa May, 60 years old and the current Prime Minister of England, is the best example of willpower leading to success. She overcame type 1 diabetes and was diagnosed at the age of 56. With healthy nutrition and fitness, she is keeping her type 1 diabetes at bay. Theresa's fitness secret is that she always secretly smuggles some nuts into her parliamentary sessions to keep her blood sugar stable during long working hours.
10. Henri – Grand Duke Of Luxembourg
Henri, the 61-year-old Grand Duke of Luxembourg, received his training as a military officer at the Royal Military Academy in England. He is also involved in health and fitness organizations and is currently a member of an international Olympic committee. Henry maintains a healthy lifestyle with many exercises to combat certain genetic diseases.