Applying for a home mortgage loan can be confusing and overwhelming, especially with all of the new mortgage loan products that lenders have created over the past decade. 
Is your family better off with a 15, 20, or 30-year conventional mortgage? Are there any special government programs or first-time homeowner programs that you qualify for? What is an FHA loan?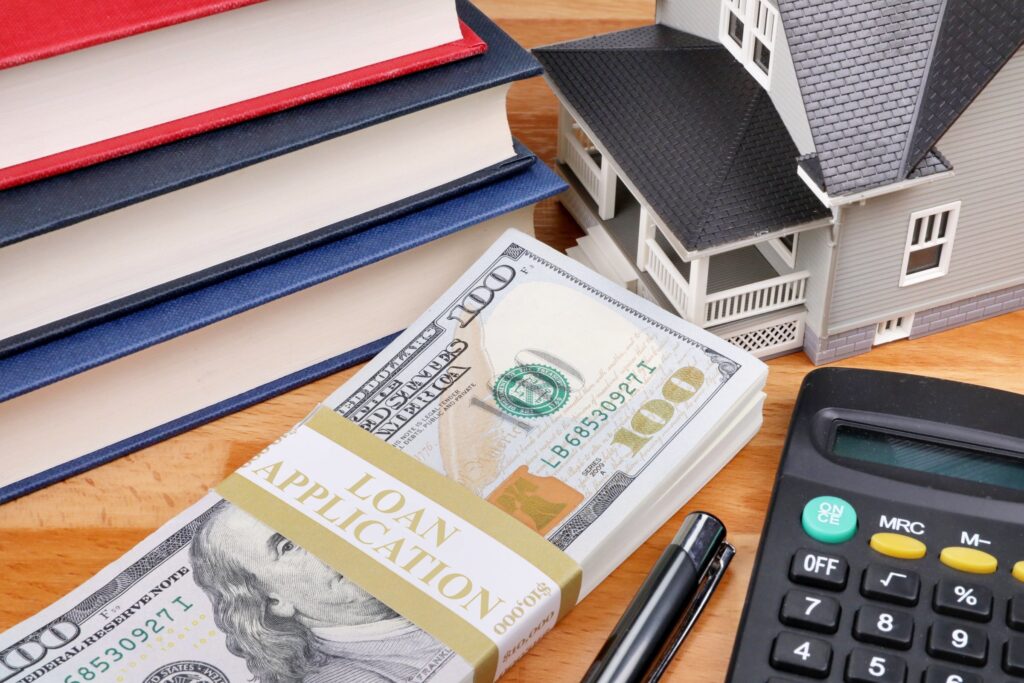 If you're new to the mortgage loan process, or if you haven't purchased a home in years and aren't up-to-date with the latest mortgage programs and loan products, it's a good idea to choose a lending institution that is familiar with the Detroit market, like Direct Financial Credit Union. By working with a community lender, you'll get more personalized service and a partner that knows how to navigate the local housing market to find a home you'll love at a price you can afford. 
7 Steps to Apply for a Detroit Mortgage Loan
No matter which lender you choose, there are several important steps you should take when applying for a mortgage loan in Detroit. 
Knowing the process in advance can save you valuable time and ensure that you don't experience any unpleasant surprises along the way. 
STEP 1: Take Your Financial Temperature & Estimate Your Budget
This first step is often overlooked, but it is absolutely vital to having a smooth, hassle-free home-buying experience. 
The truth is, with all of the free mortgage loan calculators, credit monitoring sites, universal residential loan applications, and other tools available online, you don't need to walk into a lender cold, cross your fingers, and hope for the best. 
Instead, you can walk in knowing exactly what the lender will want to see, how much you're likely to qualify for, and how much you want to spend on your new home. Think of it as conducting your own mortgage loan approval process before you give someone else permission to go digging around in your financials. 
To conduct this step thoroughly, pull together the following financial documents: 
Credit Documentation:

Credit reports for yourself and any co-borrowers

Proof of Income:

W2s and tax returns from the past 2 years showing your Adjusted Gross Income (AGI), at least one month of paystubs, divorce decrees, settlements, alimony statements, child support decisions and any other legal documentation for payments you'll be receiving for at least the next 3 years (if you want these amounts included in your loan decision.) 

Proof of Assets & Liabilities:

Most recent statements from any and all accounts, including checking, savings, retirement, investment, pensions, etc along with statements from long-term debt and revolving credit accounts, such as car loans, student loans, personal loans, and credit cards. 
During this step, you are essentially getting a picture of your overall financial health and seeing how much house will fit into that picture. If you've been thinking about making the leap and buying a home for a while, chances are you have a good idea of where you stand financially, but now is the time to collect everything and put it to paper. 
Once you've established how much money you have coming in every month, how much you have in savings or in available cash, and how much you owe, then you can determine the right amount of house for your budget. 
Financial experts recommend spending no more than 30% of your income on housing, so the best way to get a rough estimate of your housing budget is to work backwards. 
Look at your gross monthly income from all sources and multiply by 0.30 to get your maximum monthly payment. Then, use a mortgage loan calculator to plug in other details like your down payment, interest rate, and estimated monthly homeowners insurance and property taxes to determine your maximum loan amount. 
STEP 2: Apply for Mortgage Preapproval
Getting preapproved for a mortgage loan makes you more attractive to sellers and real estate agents because they know that you've already been approved for a mortgage and will be able to purchase the home more quickly. 
Unlike a prequalification letter, which does not require asset verification and doesn't give a concrete offer, a preapproval is an official offer to lend a specific amount at a specific rate. A preapproval letter can give you an edge over other buyers and make sellers take your offer more seriously. 
Getting preapproved will also save you valuable time on your home search and in the underwriting and loan processing stage. 
Fortunately, if you've done a good job on Step One, this Step should be a breeze for you. Simply fill out an online application with your local lender using all of the same financial information and documentation that you gathered to create your own estimate. 
STEP 3: Find Your Dream Home & Make an Offer
This is the fun part! Armed with your preapproval letter, you'll know exactly what price range you're shopping in. 
Contact a certified real estate agent to help you narrow your search and find homes that are right for your budget and needs. 
As a buyer, you should always work with a real estate agent, especially if you're a first-time homeowner. It doesn't cost you anything, and real estate agents can work with local mortgage loan officers to expedite your process, access more properties than you can find on your own, help you put in the best offer for the market, and walk you through the closing paperwork. 
Find a good agent and have fun finding your perfect home! 
STEP 4: Order a Home Inspection
Once your offer has been accepted, you're back to the technicalities and logistics of the mortgage loan process. 
Even if you've completely fallen in love with a home, you should never proceed to a sale without a detailed home inspection. Many lenders require home inspection, but even if they don't, it's a good idea that will protect your interests. 
Home inspections can reveal problems with a house that aren't visible on the surface, such as foundation issues, structural concerns, termites and other pests, electrical concerns, and more. 
If a home is going to require costly repairs to be livable or to retain its value, it's time to either pull out and go back to Step Three or renegotiate the sale price. 
STEP 5: Complete a Full Mortgage Loan Application to Lock in Your Rate
If you get a clean home inspection, then you're ready to proceed to Step Five. Complete the full mortgage loan application to lock in your lender and your rate. 
For the borrower, this stage is mostly about waiting while the underwriters and loan processors go a little deeper into your credit and finances. 
Since you've already given the lender most of your financial information and documentation during the preapproval process there won't be much more for you to do. Still, your lender may need additional documentation from you, such as a fully executed Purchase Agreement or additional asset and income verification. 
Be sure to answer any requests from your lender quickly so you don't slow down the underwriting process. Once you've submitted your mortgage application, you typically have 45 days to close. 
One final note during this stage. It may sound obvious, but you wouldn't believe how many times this has ruined a closing at the closing table. 
Your lender will pull your credit again right before final approval and right before you sign the closing documents. No major purchases until the ink is dry on your new home! 
STEP 6: Order a Home Appraisal
Your lender will initiate this step after your loan approval but before you sign the final documents. 
A home appraisal lets you know that you're paying a fair market price for the home, and it also lets your lender know that there's enough equity in the home to justify the loan. 
This is an incredibly important step, because there's nothing worse for your peace of mind than finding yourself underwater in your home as soon as you purchase it. 
Your new home will need to appraise at or above the contracted purchase price in order for your loan to be finalized. 
STEP 7: Go to Your Closing & Get Your Keys!
Okay, maybe this is the fun part. 
Your lender will send your closing documents to your closing attorney or title company with instructions for how to complete them. 
Pay special attention to the Loan Disclosure form, which confirms how much your loan is, what your rate is, and what your other lending costs are. This should look very similar to the estimate you received from your lender. Also take a close look at the HUD1 Settlement Statement, which details all of your closing costs along with who is paying for what—for example, the buyer typically pays the legal costs, but the seller pays for the real estate agent fees. 
If you have any questions at all about either of these documents, don't be afraid to stop the closing and ask for clarification. You're about to sign a loan with a lot of zeros to secure one of the biggest assets of your life. 
After you sign a mountain of paperwork, with your attorney, mortgage loan officer, and real estate agent on hand to guide you through the process, you get to take possession of your new house. 
Get in there and make it a home!