While distance makes the heart grow fonder, maintaining a long-distance relationship is difficult. 
No one wants to spend Christmas or Thanksgiving away from their love. However, there can be ways to make up for the absence. Instance wise, gifts can make the separation from your partner a bit easier. 
The time apart might feel like an eternity when you are in a long-distance relationship. Of course, there are zoom calls and facetime which makes LDR a little bearable, but nothing can replace the feel of your partner next to you.
Everyone needs that hug and love as life can be tough, and so here are some of the gift ideas that will warm the heart even if you are miles apart.
Touch Bracelets 
This one's a boon for all couples in an LDR! These bracelets work by sensing your touch. Although it has the appearance of a fitness band, the function will have your heart beating.
When you or your partner are thinking about each other, simply tap the bracelet to send a short yet lovely message. The bracelet will vibrate slightly and will gently clasp their wrist as if you were holding it yourself. 
A Cute Pillow 
If you live far away from your partner, you know how much you miss the warm hugs. Hugs can make even the most crappy days feel better. So why not give a pillow that says "hug this pillow until you can hug me" or a pair of pillowcases with half hearts on them – one side for each of you. Cheesy right? But then, so is love!
But at the very least, when you're separated, these kinds of pillowcases can send the right vibes! This may also be fantastic as a long-distance relationship anniversary present.
Kissing Mugs 
This could be the mushiest thing you'd ever seen. The beauty of two coffee cups kissing is adorable. Like you and your favourite person, these porcelain mugs go together.
Each of the two mugs in the set resembles a pleasant face, and when the mugs come together, their lips kiss, and the handles form a heart. This present is unique and sweet. So, while it may not be entirely useful, it is a friendly reminder that says, "I am waiting for you."
Weighted Blankets
If they're finding nights without you a bit (well, a lot) less comfy, a warm weighted blanket will come in handy. While nothing beats having someone hug and warm you up in those cold winters, this blanket can give you a cosy feeling. In addition, these therapeutic throws will help you sleep better and feel less anxious. 
No wonder these blankets will calm you down and hug you like a mamma bear. 
Digital Photo Frame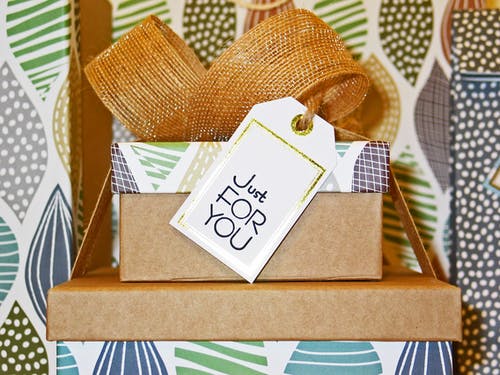 Who doesn't like showing off their photographs to their loved ones? We know you do, which is why we've given you this idea for a present. 
Give your lover a lovely digital photo frame that links to the internet so you can manage the photos. Simply email or share the photos and create a playlist to show from anywhere on the planet. This will let them know you're on their minds all the time. How lovely!
Mouth-watering Delicacies 
Thanks to the internet. You can get anything from your partner's favourite food to his favourite dessert home delivered. If your partner has a craving for sweets, you can get a donuts delivery done at their place. Trust me; everyone likes the indulgence of tasty yummy flour dough with chocolate and cream filling trying to ooze out. Well, this made us crave it already!
Conclusion
While being in a long-distance relationship can be tough, you should not let it stop you from showing your love to your significant other. The gift ideas above are sure to show your love to them. From the smallest things like doughnuts to something different like a touch bracelet, the options are endless