"When they called my name I had this feeling I could hear half of America going, "Oh no! Oh, c'mon why? Her? Again?" You know? But, whatever." Meryl Streep, Actress in a Leading Role, The Iron Lady, 2011
Meanwhile, we are eagerly waiting for the 88th Academy Awards, which is scheduled for February 28th, 2016, and ceremony will be held in Dolby Theatre, let's browse through some of the records in 2947 Oscars awarded from 1929 till 87th Academy Awards, last year.
The Oscars or The Academy Awards is the annual ceremony held to recognize the excellence & achievement in cinematic art being watched by 40.4 million viewers worldwide, presented live in more than 200 countries, unarguably the king of the all wards in world of Motion Picture; hosted by the Academy of Motion Picture Arts and Sciences. A statuette, officially called the Award of Merit, commonly known as "Oscar" is awarded in various categories to the winners selected by Academy's membership voting.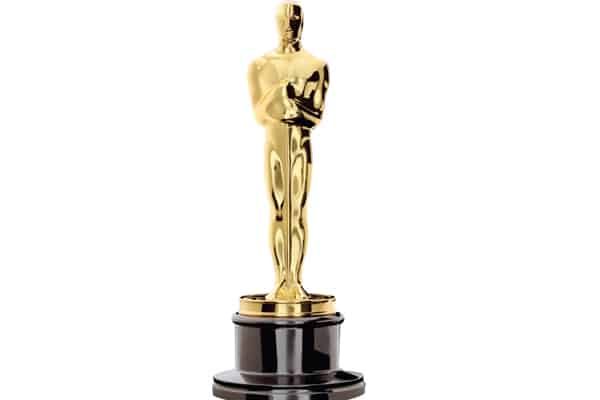 In 1929, in Hollywood Roosevelt Hotel, the first Oscar awards were presented, first broadcasted to radio in 1930 and televised on television in 1953. For the first time in 2014, the Oscar was also streamed live on the internet. The Award was so successful that many more clones, modeled on the Oscars were initiated: Grammy for Music, Emmy Awards in television industry and Grammys for music and recording.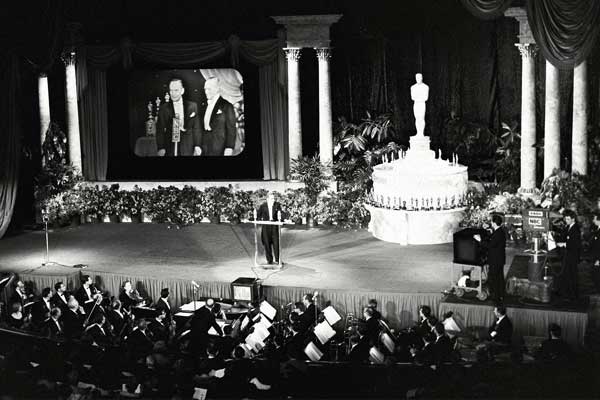 1. Maximum Awards won by a single film: 11 Academy Awards
The Lord of the Rings: The Return of the King (2003)
Titanic (1997)
Ben-Hur (1959)
2. Maximum Nominations received by a single film: 14 nominations
All About Eve (1950)
Titanic (1997)
 3. Maximum Oscars for the Best Actor
The dual citizen, British and Irish citizenship, Daniel Day-Lewis, actor has the honor of winning the most number of Oscars, 1989, 2007 & 2013 in the Best Actor category. He was also nominated 5 times.
4. Maximum Oscars for the Best Director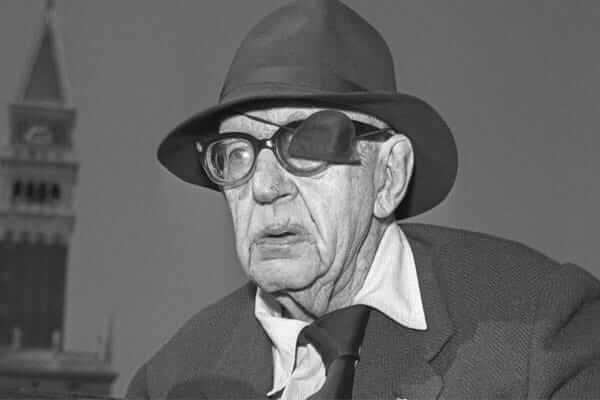 John Ford won 4 Academy Awards for Film Direction: First in 1935, second in 1940, then came 1941, and the was last in 1952.
5. Maximum Oscars for the Best Actress
Katharine Hepburn with 4 Oscars for the Best Actress. Her first award was in 1933, then came in 1967. Consecutively she won in 1968 and her last award came in 1981 for the film On Golden Pond.
6. Most Oscar nominated Actress
Meryl Streep, has been nominated 19 times in total. She should rename herself has Oscar Streep.
7. Most Oscar nominated Male Actor
Till now, Jack Nicholson has been nominated 12 times for Academy Awards.
8. Winners of Oscars in The Big Five categories
There are three films with the big five honors: Best Picture, Director, Actor, Actress, and Screenplay, Original or Adapted
It Happened One Night (1934)
One Flew Over the Cuckoo's Nest (1975)
The Silence of the Lambs (1991)
9. Maximum number of Oscars won for Foreign Language Film
Two foreign films have won 4 Oscars
Fanny and Alexander (1982): 4 Oscars – Best Costume Design, Best Cinematography, Best Art Direction and the Best Foreign Language Film
Crouching Tiger, Hidden Dragon (2000) – Again 4 Oscars: Best Art Direction, Best Cinematography, Best Original Score & the Best Foreign Language Film
10. The Country which won the maximum number of awards for Best Foreign Language Film
Italy with 14 Academy awards is at the top of all countries. The country also got nominated 32 times in Foreign Language Film category.
11. Maximum nominated country for Best Foreign Language Film
France was nominated 40 times and won 12 Academy awards.
12. The highest number of nominations received by a Foreign Film
With 10 nominations Crouching Tiger, Hidden Dragon of 2000 is sitting at the top in the categories, Best Cinematography, Best Adapted Screenplay, Best Costume Design, Best Art Direction, Best Original Song, Best Adapted Screenplay, Best Foreign Language Film, Best Original Score, Best Director and Best Picture.
13. Maximum Awards won in every nominated category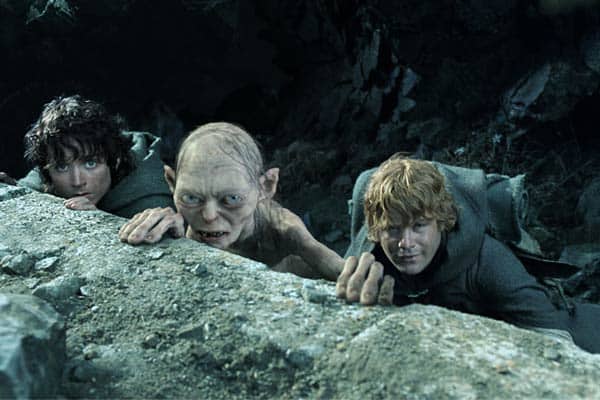 The Lord of the Rings: The Return of the King (2003): The film won all awards for which it was nominated: Best Picture, Original Score, Visual Effects, Adapted Screenplay, Original Song, Best Director, Sound Mixing, Makeup, Film Editing, Costume Design & Art Direction.
14. Oscar for the shortest performance
Beatrice Straight acted just for 5 minutes and 44 seconds in 1976 film Network and won the Academy Award for Best Supporting Actress
15. Longest Acting performance to win Oscar
Vivien Leigh acted for about 2 hours, 23 minutes and 32 seconds in 1939 classic, Gone with the Wind to win the Best Actress.
16. Maximum Oscars won by a Black Actor
Denzel Washington won two Oscars, first in 1989 as Best Supporting Actor for film Glory and won the Best Actor for 2001 film Training Day.
15 Black Oscars: Actors & Actresses Who Won Academy Awards
17. The 39 Year gap Oscars
Interestingly, Helen Hayes had to wait for 39 years for her second Oscar. Her first award was given in 1932 for film The Sin of Madelon Claudet but her second and last came after a long gap of 39 years in 1971 for the film, Airport.
18. Most Oscar won by a Male
Walt Disney: The cultural icon won 22 awards in total. One more record, 'most Oscar in one year' is also under his belt, he won 4 Oscars in 1954. He won Best Documentary, Feature for The Living Desert; Best Documentary, Short Subjects for The Alaskan Eskimo; Best Short Subject, Two-reel for Bear Country and Best Short Subject, Cartoons for Toot Whistle Plunk and Boom.
19. Maximum Awards won by a Female
Edith Head. She won 8 Oscars, all for costume design.
20. Maximum Oscars for the Best Cinematography
There are two cinematographers who have 4 Oscars
Joseph Ruttenberg: First he won in 1938, 1942 then in 1956 & the last one in 1958
Leon Shamroy: in 1942, 1944 then came another Oscar for him in 1945 and the 4th in 1963
21. The highest number of Oscars in Art Direction
Cedric Gibbons has this privilege with 11 Academy awards under his belt while nominated 39 times in his lifetime. He was the fortunate one who designed the statuette of the Oscars.
22. Maximum Academy Awards for the Best Makeup
Rick Baker: Baker has two academy records under his belt, he has been nominated 10 times and winning 7 Oscars as the Best Makeup. For his Hairstyling and Makeup work, Baker also has received the inaugural Academy Award in the category.
23. Living person who enjoyed the most Oscars
Dennis Muren, The Visual Effect Supervisor has won 9 Oscars: 6 Competitive, 2 Special Achievement & 1 for "Technical Achievement"
24. The Shortest Oscar Speech Ever
At the 35th Academy Awards, Patty Duke, aged 16 gave the shortest acceptance speech ever in the history of Oscars. She won the award as the Best Supporting Actress for the film The Miracle Worker which came in 1962. She delivered, "Thank you," the two words Oscar Speech.
25. The Best Oscar Speech of All Time
Halle Berry – Monster Ball, 2002
"This moment is so much bigger than me. This is for every nameless, faceless woman of colour that now has a chance because this door has opened."
"Tonight I am asking for your help. I call upon you to draw from the depths of your being to prove that we are a human race. To prove that our love outweighs our need to hate. That our compassion is more compelling than our need to blame. That our sensitivity to those in need is stronger than our greed. That our ability to reason overcomes our fear. And that at the end of each of our lives, we can look back and be proud that we have treated others with the kindness, dignity and respect that every human being deserves."
–
Elizabeth Taylor, Jean Hersholt Humanitarian Award, 1992