Books – Your window to the world
It is true that those who have not read books are missing out on a whole world out there. Books are your window to the world, they take you to yonder areas, teach you many things and opens up your mind to the wonders, hitherto unknown. "A bookstore is one of the only pieces of evidence we have that people are still thinking," said Jerry Seinfeld, an American actor/writer. If people stopped writing, and in turn reading, the world would be a much poorer and boring place indeed.
Books have the power to change people and society by forcing them to think. This is why English author Edward Bulwer-Lytton said, "The pen is mightier than the sword." The best of books tend to take you away into a world of their own. Good books leave a magic spell in which you continue to live for a while, and your imagination is awakened. Reading books is the best mental exercise that can help keep you young.
Not everyone is lucky to have enough time to read all the books that they would like to. We have compiled here, a list of 20 books that we feel everyone should read in their lifetime. Check them out.
1. To Kill A Mocking Bird – Harper Lee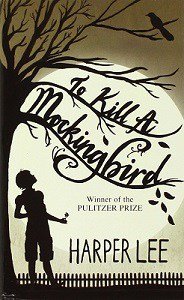 This American classic which won a Pulitzer Prize was published way back in 1960 by Harper Lee and still manages to hold sway with the people. The book is Harper Lee's observations of her family and neighbors and an event of 1936. The characters are so compelling that they remain with you and make an impact. It's a southern novel that explores the human minds and behavior in racial prejudice, practices that existed at the time.
Atticus Finch, the protagonist, evolved as a moral hero for many and is quoted for lessons in tolerance, compassion, and racial equality. This book is a timeless classic that everyone should read.
2. Catch 22 – Joseph Heller
This is a satirical book by Joseph Heller often counted among the greatest literary works of the twentieth century. The plot is set in the times of the Second World War and explores the story of Captain John Yossarian, a U.S. Army Air Forces B-25 bombardier. The fictional plot and characters beautifully tell a story of how the phrase catch 22 is used to explain many things unreasonably.
The story tells us how the American airmen of a fictional squadron try to avoid certain death in combat. The only escape for them would be to get declared mentally unfit; however, that option is almost not existent leading them to a Catch 22 situation.
3. Love In The Time of Cholera – Gabriel Garcia Marquez
This is a Spanish novel by Colombian author Gabriel Garcia Marquez published in 1985. An English translation was later published by Alfred A. Knopf in 1988. It was also adapted into an English movie in 2007.
This beautiful story takes us through the lives of the main characters Florentino Ariza and Fermina Daza. An expertly woven plot tells us how they fall in love and how Fermina's father, Lorenzo Daza opposes the same and separates them by moving to a different city. Though they continue a long distance relationship over telegraph, she returns to find that they are almost strangers.
Fermina later marries Dr. Juvenal Urbino, who is committed to the eradication of cholera. They grow old together while Florentino continues his promiscuity. The story tells how he still loves Fermina and proposes to her after her husband's death. She also learns about Urbino being unfaithful and slowly realizes the value of Florentino's love.
4. Little Women – Louisa May Alcott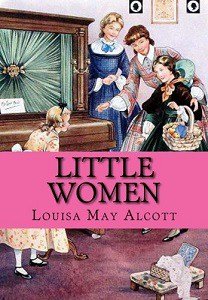 Considered among the must-read is this hugely popular novel by Louisa May Alcott, called Little Women. In fact, the novel was such a big hit that readers demanded to know more about the lives of the four main characters Meg, Jo, Beth, and Amy March. The novel is said to be loosely based on the author and her sisters.
The story talks about the lives of four sisters during the American Civil War and how they handle their poverty in the absence of their father. The story also talks about the wealthy neighbor Mr. Laurance and his orphaned grandson Jo. The story talks about how the lives of four sisters unfold, how they fall in love, get married, etc.
5. Gone With the Wind – Margaret Mitchell
This is an American Southern novel set in the backdrop of the American Civil War written in 1936 by Margaret Mitchell. It was made into a feature film and won 12 Oscars, including those for Best Picture, Best Director, Best Actress and Best Adapted Screenplay. The heroine of this novel Scarlett O'Hara is a strong-willed daughter of a Georgia Plantation owner. The whole story tells about her romantic interest in her cousin's husband Ashley Wilkes and her marriage to Rhett Butler.
The plot takes us through the lives of Scarlett and Rhett, along with the other characters whose lives are intertwined. The story ends with Rhett walking out on Scarlett and her vow to win back his love.