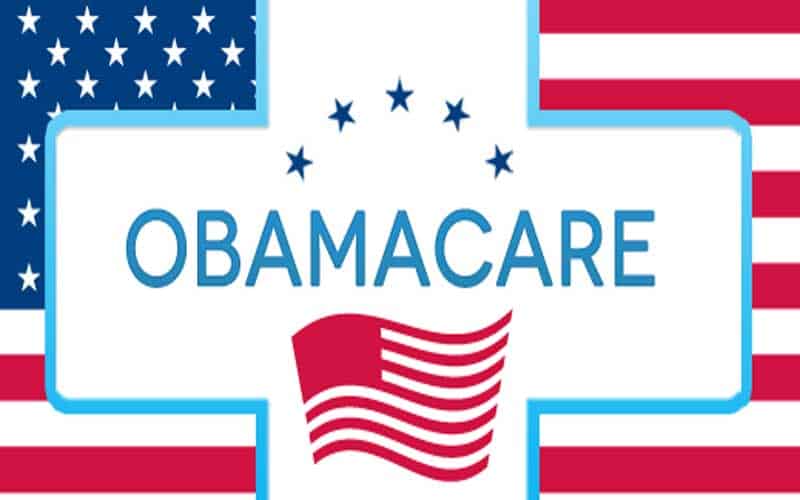 Credit: olecommunity
It's hard to believe we are going to put this year behind us; it was one of the most eventful years for Americans. Before saying goodbye; let's revisit the impactful events of the year. We have compiled a list of major news and important events of the year 2015, some of which have influenced the lives of American Citizens across the spectrum.
Who rocked, shocked and jolted us? Here are the most memorable events of 2015
1. "NASA Reaches New Heights in 2015"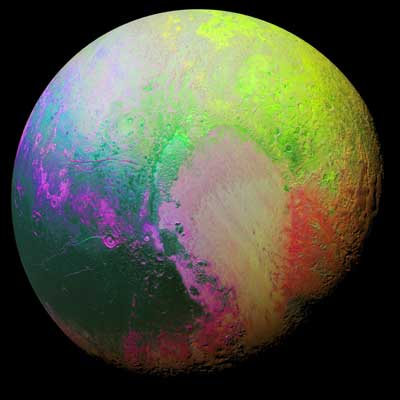 Courtesy: NASA
On July 14, 2015 at 11:49 UTC, In an Epic event of its' kind, NASA spacecraft, performed the flyby study of the Pluto: it flew 12,500 km above the surface of Pluto; it was launched on January19, 2006
Ride Along on New Horizons Probe's Epic Pluto Flyby (Video) 
New Horizons Probe's July 14 Pluto Flyby: Complete Coverage
Courtesy: NORML/US News
2. Marijuana is getting decriminalized
Marijuana, an important matter for Americans, made headlines during the year 2015and will be casting its impact during Presidential Election of 2016. Influential national polls like Gallup, Pew research and General Social Survey have mapped the favorable reviews by the voters. Voters would like to know the views on drugs of the candidates before casting their votes.
Consumers want to use Marijuana, either for recreational or medicinal purposes without fear of being persecuted. More than half Americans, 58%, support legalization of Marijuana and presently 23 States offering Legal Marijuana.
Colorado grabbed national attention for regularizing and legalizing Marijuana which is creating an opportunity to make permissive laws on national level.
Courtesy: New York Post
3. "Hillary Clinton's e-mail issues have become a massive political problem" The Washington Post, September 14, 2015
A massive controversy, in the backdrop of ongoing 2016 presidential Election, arose when it became public that Hillary Clinton used her personal email server for her official communication while serving as SU secretary of state, instead of using Federal government maintained servers. An FBI investigation was initiated on classified information were managed on the Clinton Server.
Courtesy: CHIP SOMODEVILLA / GETTY IMAGES/The Star
4. "Baltimore riots: Looting, fires engulf city after Freddie Gray's funeral" CNN, April 28, 2015
Following the death of Freddie Gray, a 25 years old son of a black mother who died in police custody, a massive rioting started in which seven Baltimore Police personal got injured; rioters used bricks and stones and burned cars to protest violently. This riot spread through different parts of the city. The incident ignited the public outcry over different treatment of African Americans by Police.
Courtesy: CNN
8 people killed and over 200 injured when Amtrak Northeast Regional crashed and derailed on the Northeast Corridor in the Port Richmond neighborhood of Philadelphia, Pennsylvania. When derailed, it was travelling at a speed of 102 mph in 50 mph zone of curved tracks. The first responders and local residents extricated some of the passengers from crashed cars who were treated in local hospitals. This incident caused disruption of train service for few days.
"Police investigation of Philadelphia train accident focusing on speed" CNN, May 20, 2015
Courtesy: CNN
The Supreme Court came forward to rescue ObamaCare from getting into legal tangle. Also known as Affordable care Act (ACA), was enacted on March 23, 2010 to enhance the quality and financial affordability of health insurance.
"Supreme Court Rules Gay Marriage Is a Nationwide Right" WSJ, June 26, 2015
With 5-4 decision, the Supreme Court declares Same-Sex marriage a legal union in all 50 states. In a decisive swing vote, Justice Anthony Kennedy wrote in the case, "They ask for equal dignity in the eyes of the law and The Constitution grants them that right."
Courtesy: Dough Mills/New York Times
7. "Deadly shooting in Chattanooga, Tennessee" CNN, July 23, 2015
Courtesy: CNN
Unhappy with the ongoing war on terror by U.S. government, Abdulazeez, a radicalized youth, "first shot up a military recruiting center at a Chattanooga strip mall, then drove to a local Navy operations support center and launched another attack, killing four Marines and a sailor. Abdulazeez died in a gunfight with law enforcement." CNN, July 21, 2015
8. "Death in a classroom: Oregon shooter targeted his English class" L.A. Times, October 20, 2015
On October 1, 2015, at Umpqua Community College another shooting happened, Christopher Harper-Mercer a 26 years old, shot a professor and eight of his fellow students in a class, nine others were injured. He committed suicide after getting injured in a brief shootout with Roseburg police detectives.
Courtesy: CNN
9. "3 Are Dead in Colorado Springs Shootout at Planned Parenthood Center" NYT, NOV. 27, 2015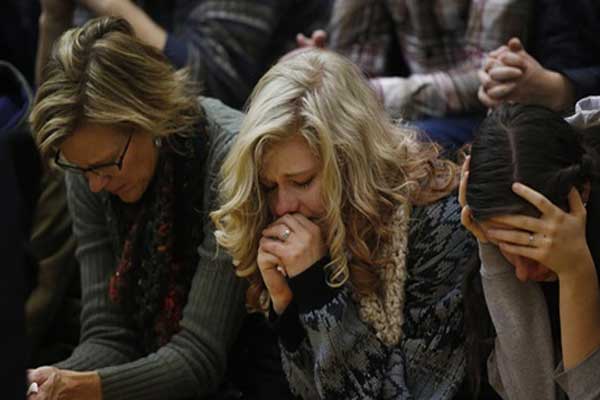 Courtesy, The Guardian
On 27 November, 2015, an anti-abortion activist Robert Lewis Dear, Jr. attacked and killed three people and injured 9 others, later he surrendered after 5 hours standoff with SWAT team. In his court appearances, he repeatedly expressing his anti-abortion views and terming himself "a warrior for the babies." The incident attracted attention back to abortion-rights movements.
10 Dramatic video shows San Bernardino shootout
Mass shooting in San Bernardino
As FBI puts it "homegrown violent extremists" a married couple Syed Rizwan Farook and Tashfeen Malik, killed 14 people and seriously injured 22 others in a terrorist attack at a County Department of San Bernardino.
11. Weather
With Snow-blanketed north-east in winter and ablaze west coast in summer, the country has witnessed the extreme weather in 2015
"3 Mondays and 3 straight snowstorms for a frustrated Northeast" February 10, 2015
Courtesy: CNN
Courtesy: The Telegraph
Courtesy: CNN