It is pretty easy for you to step out and dine at a good restaurant. It hardly takes few dollars but have you tried knowing how much does it cost just to eat at these 10 most expensive restaurants in the world? If NO, then here is something to read. You'll be shocked about the cost it takes to eat one meal of your day. If you really want to have a meal in these exclusive restaurants, make sure you have a huge pocket.
10 Most Expensive Restaurants In The World
10. Alain Ducasse At The Dorchester, London
Cost: $289 Per Head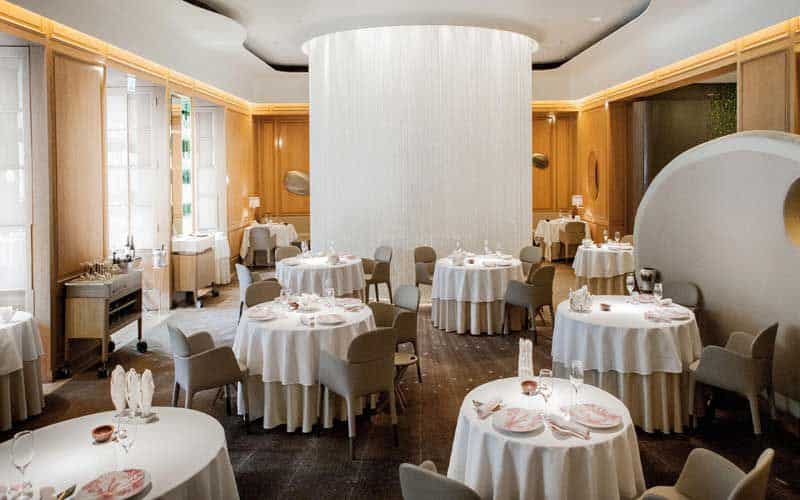 This expensive restaurant is located at Dorchester, London. Chef Alain Ducasse runs this restaurant whereas the executive chef "Jocelyn Herland" decides the menu. His menu consists of 7 seasonal courses, which also includes some appetizing dishes like Irish Sea Urchin, Sauteed Baby Squids, Crayfish Veloute etc.
9. French Laundry, California
Cost: $300 Per Head
Credit: wikipedia
A chef and well-known food connoisseur "Thomas Keller" leads this restaurant and is so much successful that it has now become the worlds most expensive restaurant. If you reserve before 2 months, you may be lucky to sample few of its dishes. The demand for this restaurant is truly huge. It adds exquisite ingredients, which is the main reason why every meal turns to a masterpiece.
8. Hotel De Ville, Crissier, Switzerland
Cost: $318 Per Head
Credit: wikipedia
This is a 3-Michelin star restaurant, which is run by husband & wife: Benoit & Brigitte Violier. They have some signature dishes and this is something that makes it in the list of most expensive restaurants in the world.
7. Ithaa, Maldives
Cost: $320 Per Head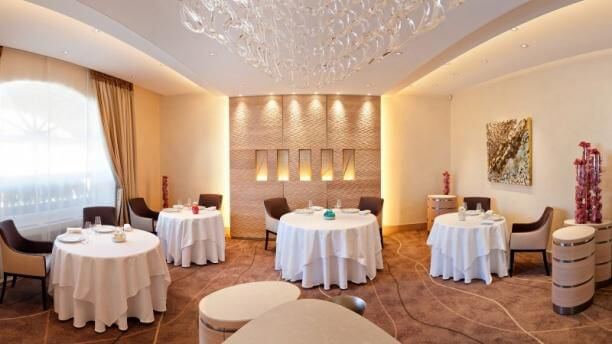 Credit: trendland
Food is not the lone reason that makes a restaurant so expensive. Also the kind of interiors plays a significant role. And proudly Ithaa boasts about. This restaurant is located at Maldives and is exactly 16.5-feet or 5 meters below the ground. It has 180-degree coral garden views and food is just fantastic! Enjoy some exotic dishes at the world's 1st underwater hotel and know how it feels like.
6. El Bulli, Spain
Cost: $400 Per Head
Credit: emirates247
This is another most expensive restaurant in the world that holds 3-Michelin stars. Having your meal at this spot would cost you $400. A chef named "Ferran Adria" runs it and is known for inventing fresh & exotic dishes. This is why he charges so much for a meal. There is something unique about this restaurant. It has only limited seasons. It runs on a particular period. For instance, 15 June to 20 December. If you want to eat here, you need to reserve the seats. As soon as the current season closes, bookings for the next season are taken on a particular day. A season accommodates about 8000 diners but you'll be little shocked about the count of requests they get. Guess? About 2-million! This restaurant's last season closed on 30 July 2011 but this year, 2014 it will be soon opening with fresh foods. Hurry!