Having an account in the social media are very common these days, while we're trying to sign up for the account in social media's like Twitter, Facebook, Instagram, My space, Youtube, Hot mail, Gmail, or G+, we have to provide a unique yet attractive username. As the communities have grown humongous now a day's, we don't have many cute usernames to address ourselves in those social mediums. Therefore we have to stick with some boring users that are available currently. And when it for girls, really you've to choose a cool username that suits you the most.
For example: if you are name is montaza then you have to come up with something like pretty montaza, montaza angel, montaza daring, sweet montaza or something that resembles your attitude along with your username. If we deliberately look at these usernames, probably most of them would have been sold out these social networks. Adding a surname is one awesome method to get a cool username for girls and boys, still you won't be at your best luck to have them.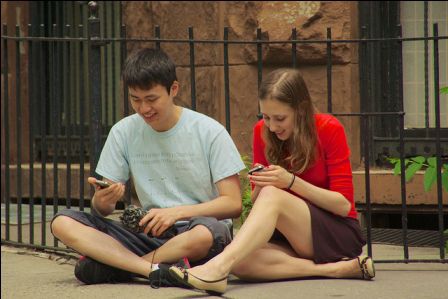 Here are some cool and cute usernames for girls. From which you can spin 1000's of cool usernames for your social account or mail account. Make sure that you attach these cute names along with your original name so that your friends will be able to identify your cute usernames for girls.
ALSO READ: Top 10 Most Popular YouTube Channels
Top 200 Cool Usernames for Girls And Boys
| S.No | USERNAMES FOR GIRLS | USERNAMES FOR BOYS |
| --- | --- | --- |
| 1 | 2Star Princess | Cool guy |
| 2 | 5th angel | CastBound |
| 3 | Twin butterfly | LordOfMud |
| 4 | Angel twins | Battledoom |
| 5 | Cute sugar | Born2Pizza |
| 6 | Sugary pie | DroolingOnU |
| 7 | Sugary cake | WarlockOPain |
| 8 | Pie sweetness | Greek-God |
| 9 | Angel candy | Entertain-me |
| 10 | Angel Doll | Romeo |
| 11 | Angel Friend | Genius-General |
| 12 | Angel Cherub | Lord-voldemort |
| 13 | Angel Goldfish | Kunning-king |
| 14 | Angel Girl | Born-confused |
| 15 | Angel Honeybear | e4envy |
| 16 | Angel Memories | Meat Duck |
| 17 | Angel Munchkin | Popoff |
| 18 | Angel Lamb | Mistalee |
| 19 | Angel Snowflakes | Jaycee |
| 20 | Apple Honeypie | Max |
| 21 | Angel Sweet Lips | FuNkY mOnEy |
| 22 | Angelberry | Wokie |
| 23 | Angel Froggie | Pokie |
| 24 | Angel Wonderland | Lil Okie |
| 25 | Angel Sweetie Pie | Whack Attack |
| 26 | Angel Wonderland | Brads |
| 27 | Angel Cherub | Manic Psycho |
| 28 | Angel Doll | PoPkiss |
| 29 | Awesome girls | Bad Ass |
| 30 | Awesome angel | Afro-head |
| 31 | Awesome chocolate | meN@ citY |
| 32 | Awesome pie | Glow 'n' Show |
| 33 | Awesome lavender | Gozmit |
| 34 | Bee | Buckshot |
| 35 | Beloved | Fiddlesticks |
| 36 | Babykins | Squirrel Nuts |
| 37 | bearhugs | Bull Frog |
| 38 | Beautiful | Dog Bone |
| 39 | Beauty | Dixie |
| 40 | Bear | Godfather |
| 41 | Babykins | Hangman |
| 42 | Blossom | CyberWarrior |
| 43 | Bubbles | CyberKing |
| 44 | Buttercup | Exotica |
| 45 | Brownie | Oblivion |
| 46 | Bubbly | Candy Cane |
| 47 | Beautiful doll | Cybertron |
| 48 | Bliss | SmartGeek |
| 49 | Bubblegum | Hypnosis |
| 50 | Butterscotch | NetFreak |